12th anniversary in the new development centre
On 19th of January Chudovo OÜ celebrated its long-awaited anniversary. 12 years of efforts and hard work already yielded fruitful results:
hundreds of successfully implemented projects and embodied into reality ideas
tens of current challenging, but at the same time interesting and unique projects
reliable international partners and extraordinary customers
company presentation in the Germany, USA, United Kingdom, Estonia and Ukraine
gradually growing amount of highly-qualified and certified specialists
active work on customer side and organizing business trips
taking part in organisation of international events
If look back in time, our way began in 2006 as a sub-provider. Only in 2014 after years of ups and downs Chudovo became an independent company and confidently continued its development. Step by step we overcame lots of arising difficulties, steadily moving towards the goal.
At the beginning of 2018 Chudovo moved to the new office at Sichovykh Striltsiv 50. Exactly in our new home we celebrated 12th anniversary, which is a proof that all the efforts sooner or later will bring the results.
Movement to the more comfortable and spacious office has many advantages. Among them:
improving collaboration
optimal location, including good traffic junction
optimal placement of employees
optimal distribution between working and recreation space
All of the above mentioned criteria definitely should improve the level of job satisfaction and performance.
With 2018 begins the 13th year of company activity. Some people believe that the number 13 is unlucky. Fortunately, we are not superstitious and we are more than sure, that this year will bring us a lot of challenges, interesting projects and invaluable experience!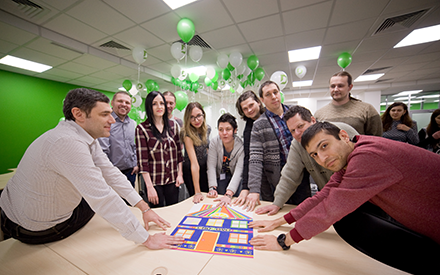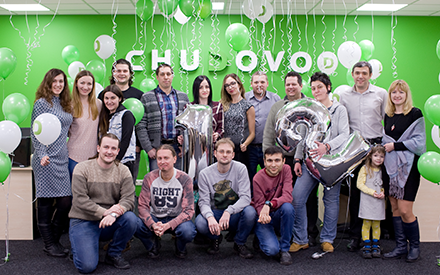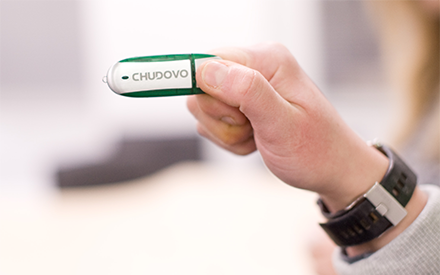 Talk to us
Let's talk about your project!
We will contact you as soon as possible