Back-End Development Services
CHUDOVO is a full-service provider of software and back-end development solutions. Our experienced team specializes in delivering high-performance security solutions tailored to each client's unique requirements. Unlock the power of digital transformation with our dependable back-end coding.
Contact us
How can we help?
Chudovo is an experienced back-end development team offering custom-made services to customers of all sizes, from startups to large enterprises. Our team has decades of knowledge, specialized skills, and cutting-edge technology to create, test and deploy back-end solutions that enable you to stay ahead of the competition and make the most of current market opportunities. Our experts specialize in modernizing existing back-end systems. Our developers are adept at working with legacy architectures, providing significant improvements to the back-end without interfering with the front-end. Additionally, Chudovo has extensive experience in migrating back-end operations to the Cloud. We utilize innovative methods and strategies to transfer valuable data to the Cloud and ensure our procedures are extensible enough to meet the dynamic market requirements. At Chudovo, our comprehensive approach makes our back-end development services distinct from others. Contact us today if you want to derive business value from your back-end infrastructure quickly.
BENEFITS OF COLLABORATING WITH US
Our back-end development team offers customized solutions for various web, cloud-based and mobile apps in multiple domains. Our tailored approach ensures that whatever your requirements are, we will help you reach your desired business objectives.
We can maximize agility, scalability, and speed-to-market by employing cutting-edge technologies and tools.
Our knowledgeable back-end personnel will accompany you throughout development and offer tailored solutions.
Our practices for developing and implementing APIs, which are secure and scalable, are top-notch.
We guarantee seamless data integration no matter where systems and applications are situated.
Why Choose CHUDOVO as a Software Company?
As a top software engineering firm in Eastern Europe, we aim to provide timely, budget-friendly projects with no bugs, inefficient code, or strange operations. We guarantee that your product will function as you envisioned.
Web app back-end development

We provide a comprehensive back-end solution for your web application: server to apply to a database. Our experienced developers can code and integrate all the essential features to ensure a smooth data transition from the database to the browser.

Website back-end development

Ready to boost the performance of your website? Our experienced back-end developers provide services that range from creating web architecture from scratch to reengineering existing structures. We can modernize your back end without impacting the front end. Get in touch to find out more!

Technical Back-end Audit

Let CHUDOVO help you get the most out of your application or migrate an old system to a new environment. We'll perform a detailed back-end review, spot any issues, and optimize the infrastructure, architecture, codebase, and data schemas. We'll refine the code base, introduce the modern architecture, and switch the infrastructure to the latest technologies.

Legacy cloud migration

Cloud migration can take your web presence to a higher level. By shifting your back-end systems to advanced cloud technologies, your business can be more prepared for present customer requirements. We create back-end solutions with elastic computing power that allows your system to adjust to the leading cloud platforms. Plus, we help move your legacy back-end systems to public, private, or hybrid clouds.

IoT Back Ends

Construct a back-end for IoT to streamline operationsCreate an IoT back-end system to manage your IoT fleet, optimize workflows, and harmonize your entire IoT system and business operations. Our back-end solutions enable the capture of multiple disparate sensor signals from connected devices and industrial equipment sensors, feed them into your system, generate analytical reports, and more.

Mobile App Back-end Development

Our back-end development team specializes in designing back-ends for mobile enterprise apps, smart devices, wearables, multimedia distributing mobile solutions, mobile messengers, social networks, and more. We guarantee secure and reliable data storage, efficient scalability, fast performance, and seamless third-party integration. Our team is dedicated to ensuring the accurate synchronization of data across multiple devices and platforms.
Do you require back-end development assistance? Our back-end development experts boast almost two decades of experience providing customized back-end solutions tailored to each client's needs.
Get in touch
Back-End Technologies
Our back-end development team possesses expertise in various frameworks, tools, programming languages, and skills. We utilize the most advanced technology and tools to create and maintain back-end web development for our client's projects.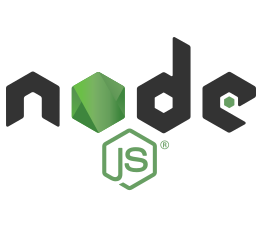 NODE.JS
Integrate robust streaming capabilities into your apps, foster effortless collaboration with straightforward language sharing on the server and client side, and a unified codebase to avoid switching between the front and back end. Our Node.js solutions, driven by APIs, will help you provide superior CX and open up new sources of value and growth.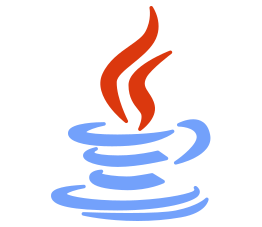 Java/J2EE
Renowned tech giants rely on Java, a powerful back-end programming language that provides scalability, cross-platform compatibility, effective memory utilization, multithreading capability, and quick servers. We can alter your application portfolio with intuitive, feature-rich Java/J2EE applications which deliver a smooth experience and engagement.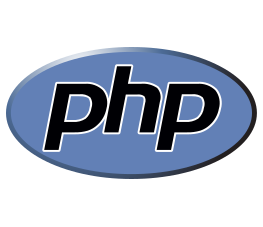 PHP
Using PHP, our back-end solutions enable easy scripting and optimization of applications. The flexibility of this language allows for functionalities of software projects to be adjusted without having to rewrite codes. With our specialized knowledge in PHP development, we can create multi-layered applications that meet the needs of your business.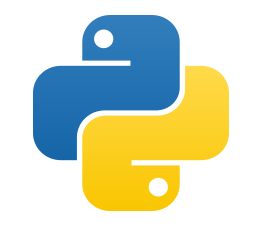 Python
Python is an all-encompassing, full-stack programming language for back-end development. It offers many tools and frameworks, a clear, straightforward syntax, and a strong developer base. We specialize in creating Python-based solutions that meet the current business requirements, delivering outstanding performance.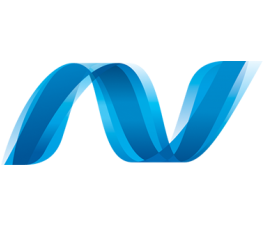 Microsoft.NET
Develop robust back-end solutions with high-capacity apps, automatic memory management, and support for emerging programming languages. Reap the benefits of faster time-to-market with our facility to reuse source codes. Utilize our industry-leading technologies to build high-value solutions and drive experience-led growth.
C#/C++
Maximize the potential of C#, a powerful object-oriented coding language, to craft efficient back-end solutions for cross-platform applications with greater integrity and interoperability. Our development team can help you build apps with excellent memory management and scalability that are multi-paradigm and platform-independent.
WHY CHUDOVO BACK-END DEVELOPMENT?
100 000+ man-hours experience
30+ Back-End Projects
32 software developers in total
Our Tried-and-True Back-end Software Development Process That Leads to Your Success
CHUDOVO has a tried-and-tested back-end development process to guarantee successful outcomes, despite the intricate nature of end-to-end back-end application development. This method considers the many challenges, such as rigorous testing, bug fixing, lengthy deployment, and laborious development cycles.
#1
Gathering Project Requirements
#2
Selecting a Hiring Model
#3
Onboarding and Development
#4
Maintenance and Support
#1
Gathering Project Requirements
Beginning with a comprehensive examination of the project needs and business objectives, our back-end development specialists create a detailed project roadmap.
#2
Selecting a Hiring Model
Our diverse engagement models allow every organization to find the best fit for its development needs, as every organization is unique.
#3
Onboarding and Development
Once you have selected the ideal candidates, the development process can begin, and you can keep track of the project's progress with regular updates and make any necessary adjustments.
#4
Maintenance and Support
Once the back-end solution is complete and operational, our support team will provide ongoing monitoring of the server, regular upgrades, and post-implementation maintenance.
Benefits Of OurBack End Development Services
A
Full-cycle Back-end Development
Our back-end firm offers a complete range of software development services for web, desktop, and mobile solutions that can meet the needs of any business. From business analysis to post-production maintenance, our developers are ready to take control of custom production at every stage.
B
Latest Technology
Our experienced professionals provide top-notch back-end development services, utilizing cutting-edge and well-established technologies. It gives our clients a comprehensive knowledge of all back-end languages and frameworks.
C
End-to-end Security
Our back-end engineering team uses the most recent security protocols to protect your data and software products. All back-end software is safeguarded, with data securely transmitted between components.
D
Scalability
The CHUDOVO team provides solutions that allow you to seamlessly and efficiently scale your systems to meet changing needs without compromising performance. Grow your systems effectively and efficiently with our solutions.
FAQ
What is the best language for back-end development?
No single back-end language is universally applicable - each project demands a combination of technologies. Popular server-side development choices include JavaScript, PHP, Python, Ruby, Scala, and more. We ensure your project is outfitted with the most optimal tech stacks, allowing for fast development, scalability, and enhanced application responsiveness.
What are the three parts of back-end development?
The back-end encompasses all the components required for handling requests and delivering user responses. It typically includes:• the server, which supplies data in response to queries;• the app, which processes and transmits the data;• the database, which stores and manages the data.
How long does the web development process last?
The time needed to develop a web application depends on the customer's needs, complexity, number of features, and testing. Get in touch with us to discuss your business objectives, and we will give you an estimate of the development time.
How much does it cost to make an application?
The cost of an app varies depending on its complexity, type, needs, and features. We can provide an estimate of the cost of development upon request.
Do you provide website maintenance?
At CHUDOVO, we offer services, long-term support, and maintenance, making us a reliable development partner that can assist you even after your website is live.
Need assistance? Let's chat. We offer Back-End solutions to address any business issue you may have.