Dedicated Development Teams
Extend your in-house capabilities with the dedicated software development team
Contact us
How you can benefit from our dedicated development team services
The need for dedicated development teams has emerged especially since it takes considerable time, effort, and resources to find the right talent across multiple verticals. The dedicated software development team acts as an extension of the client's internal engineering team. We can help you opening your own R&D center and in building your own branded team from scratch as well as can find the engineers as extenstion to the team. Each team includes dirrent professionals and the composition may be different. In general, team may include experts such as frontend and backend developers, software architects, project managers, business analysts, designers, QA engineers, security experts and other professionals when necessary.
Even though an extended version of the core team at the organization, the dedicated teams are capable of functioning almost autonomously once the client shares the requirements. The dedicated team has every unit including administration, HR, product management, and even resources for infrastructure maintenance. Creation of dedicated teams not only saves the organization's resources, but also brings about a big boost to the customer's company development.
Chudovo specializes on building dedicated development teams for the customers from all over the world. Most of the customers come from Europe and USA. Offshore development team centers help customers meet their software development needs, give the opportunity to deliver their products with an appropriate quality faster, to save money, to plan the expenses and to anticipate future directions of the company's development.
Nowadays, all industries are experiencing development and moving in the direction of digitalization. Building own dedicated team with Chudovo is one of the best ways to make this process faster. If you are looking for the reliable partner Chudovo is the right choice for your business. We have an expertise and are quite flexible in terms of client's needs. It is possible to hire one engineer as well as hire the whole team that includes the specialists of different directions and experience levels. As soons as customer approves the extended development teams members they become his employees that are available in full-time mode.
Recruitment
We build the dedicated team for you basing on the project requirements and your needs. The recruitment department recognizes good tech experts and provides the best candidates for you. You may interview the candiates by yourself and approve only those who seem to be the match to your dedicated team and project. We take no additional fees for the recruitment.
Direct communication
You communicate directly with the engineers and manage them directly in the same way as you in-house development team. Communication can be established through audio/video channels, invitations to the client office, or even through client visits to the extended team's location.
Efficient cost planning
Since there is high visibility into the number of team members and time logs, cost planning becomes easy and can efficiently predict future costs well in advance. This helps the client to allocate their funds in other initiatives since there is minimal risk of sudden or uncontrolled cost hikes. Moreover, it has been estimated that remote teams significantly save costs.
Developer involvement
The developers in the extended teams are exclusively dedicated to the projects assigned by the client. Given that the developers are well qualified with a proven work ethic, they have their interests not only in delivering quality projects but also in self-development. This brings about a mutually benefitting setting of developers and clients who require top-talents.
Flexibility
Dedicated teams come with a lot of flexible options which are perhaps even more flexible than internal teams. Benefits such as inviting the dedicated team to office site, requesting infrastructure or administration facilities, increasing the size of the team with minimal notice, arriving at the dedicated team's location for inspection, and many more. You have full control over the team and have a flexibility in the terms of scalability. You may extend the team and add additional engineers whenever you want.
Build your dedicated team / set up own development center
Recruitment
A dedicated team's recruitment is streamlined and often quicker than the internal team's recruiting methods. This is especially because we Chudovo manage multiple dedicated teams and have potential experts who could join the teams on-demand. This not only ensures the best talent, but also brings together team members who are aligned with the client's culture and requirements.
Infrastructure
Chudovo proposes comfortable office for the engineering teams. This space comes with all the facilities and amenities that are essential for delivering client projects. Office managers take care of all needs of the engineers to make the work as comfortable as possible. Chudovo creates work environment and offers an extensive range of additional amenities such as hardware, equipment, security facilities and futher more depending on the project to ensure maximum comfort for the team working in the space.
Administration
Our team takes over all activities related to legal & tax administration. This includes but not limited to services of legal advisors, management of payrolls, tax computations and submissions, budget allocation, contract drafting, and account management. All the nitty-gritty is handled by the respective experts responsible for different areas to make the dedicated software development team not be distracted by related administrative activities.
Client and developer support
The most important aspect to make the client-team relationship work is clear and precise communication. Communication is an integral determinant of project success, which is why experts such as client managers are assigned specifically to communicate the client's needs to the team and the team's progress to the client. These experts ensure that the work quality is well analysed and relayed to the client at regular intervals. While the client's side is well cared for, the developers are also looked after to ensure a healthy working environment. HR operations such as addressing employee grievances or managing occasional team outings are also integral and well maintained.
If your organization is looking to scale with high-quality and high-speed development projects, a dedicated team is the first step towards a well-planned expansion without any disruption in the existing processes. Expand your development capacities by opening your own distributed development center.
Get in touch
Our tech expertise in building dedicated teams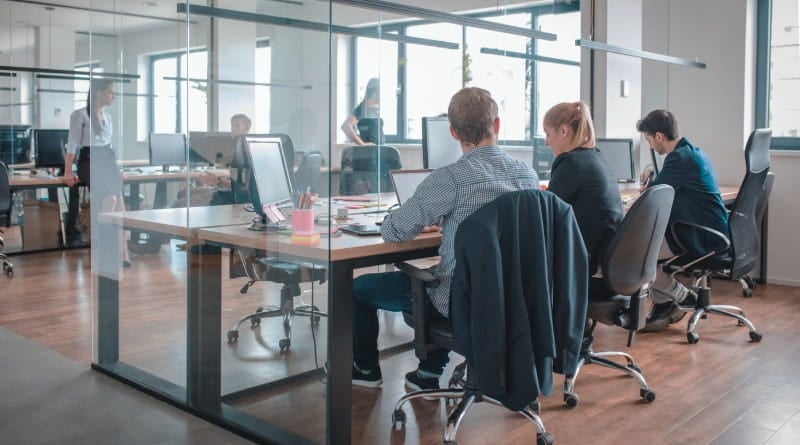 Software Engineering
.NET Development
PHP Development
Cloud Development
JavaScript Development
Java Development
DB Development
AI/ML Development
Blockchain Development
Node.js Development
Embedded Development
Ruby Development
Quality Assurance
Chudovo as a company has expertise in building dedicated teams of various sizes and tech stack. We have all the necessary resources to find the best tech talents and provide the engineers with everything they need for work. The team will be completely under your direct management and will fully meet the requirements and needs of your firm. We have already built several dedicated teams for various projects for the big enterprise customers as well as meddle-size companies. Branded teams work successfully, give their result and contribute to the customer's satisfaction.
~4 weeks
Average time needed for the dedicated team start
3-5 developers
Average dedicated team size
1+ years
Min target collaboration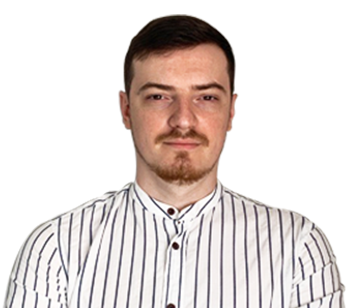 Andrew Vakulich
HR Director
Andrew is responsible for hiring top-talents and may consult you in all questions related to recruitment as well as availabilities of software engineers with an exact tech stack.
Request free consultation
Anna Cherniavska
Account Manager
Anna is responsible for communication with the customers and may give a consultation about possible ways of collaboration as well as pricing.
Request free consultation
TESTIMONIALS
I have had the pleasure of working with Chudovo numerous times over the last few years both on standard and mission-critical projects. Their staff is friendly, knowledgeable and incredibly dedicated. They are committed to quality and have always provided a professional level of service. At times when deadlines were crucial they delivered ultra-fast turnarounds. I feel confident that projects they manage will not only be completed, but will be done so quickly and correctly.
I am of the opinion that we as a team have created something very good here and would like to take this opportunity to thank everyone once again for their contribution. We can be proud of what we have already achieved - I definitely am.
I had a positive experience working with Chudovo. Their team is very professional in terms of technical skills, communication, flexibility and clear understanding of our needs. The company is thorough, hard working and devoted to the goals of the given project. I would recommend this guys to anyone seeking for the services they provide.
I worked with Dmytro in my role as Fit Drills product owner and will always go back to him for architectural advice with any software development project. His company Chudovo helped us choose the right technology for a chatbot project and his development team did not rest until the job was done to my complete satisfaction.
I've been working with Chudovo since December 2019. The developer they've provided fits our team professionally and personally. This specialist is mainly responsible for realisation of frontend part and has also some backend tasks. Simple communication, fast reaction times and reliability is one of main advantages of our cooperation.
Cost Calculator. Find an approximate cost for setting up the dedicated development team
*
Final pricing validated by our representatives based on a comprehensive understanding of your project gained during the pre-sales process.
Please select the type of your existing or future custom software
Clear all
Choose the most appropriate business industry for your project
03
PROFESSIONAL CONSULTATION
If you want particular specialists to participate in the pre-sales call, choose them below
Clear all
Please, provide the approximate duration of your project
1 month

1

6 months

6

12 months

Your discount is 5%

1 year

12

13 months

Your discount is 5%

14 months

Your discount is 5%

15 months

Your discount is 5%

16 months

Your discount is 5%

17 months

Your discount is 5%

18 months

Your discount is 5%

1.5 years

18

19 months

Your discount is 5%

20 months

Your discount is 5%

21 months

Your discount is 5%

22 months

Your discount is 5%

23 months

Your discount is 5%

24 months

Your discount is 7%

2+ years

24+
Get Price
FAQ
How do I get started?
Please, contact us and we will make an analysis of your business needs. Our professionals will provide a free consultation and will support you from the first conversation till the establishment of the team as well as will provide continuous support during the work of the team and with any questions you might have.
What is a dedicated development team?
Dedicated development team can be defined as extension to the hiring organization's in-house development team. The extended team is dedicated full-time to the client's deliverables and managed by the customer. An external organisation takes over all organisational points like recruitment of the engineers, development of the infrastructure, legal and tax administration and continuous support.
What are the roles in a development team?
Each development team is unique and is built basing on the project requirements. Among the team members the following roles can be noted: full-stack developers, frontend and backend developers, designers, DevOps engineers, software testers, business analysts, product and project managers etc.
What makes a good development team?
A good development team is punctual when it comes to deliverables, communicates progress and business metrics through easily understandable reports, has well-planned and clearly allocated tasks, is professional, maintains an agile process, and most importantly, is aligned with the business requirements from the initial stage.