Dedicated Development Teams
Extend your in-house capabilities with the dedicated software development team
Contact us
What is a Dedicated Team Model?
The need for dedicated development teams has emerged especially since it takes considerable time, effort, and resources to find the right talent across multiple verticals.
The dedicated software development team acts as an extension of the client's internal engineering team. We can help you opening your own R&D center and in building your own branded team from scratch as well as can find the engineers as extenstion to the team. Each team includes dirrent professionals and the composition may be different. In general, team may include experts such as frontend and backend developers, software architects, project managers, business analysts, designers, QA engineers, security experts and other professionals when necessary.
Even though an extended version of the core team at the organization, the dedicated teams are capable of functioning almost autonomously once the client shares the requirements. The dedicated team has every unit including administration, HR, product management, and even resources for infrastructure maintenance. Creation of dedicated teams not only saves the organization's resources, but also brings about a big boost to the customer's company development.
Chudovo specializes on building dedicated development teams for the customers from all over the world. Most of the customers come from Europe and USA. Offshore development team centers help customers meet their software development needs, give the opportunity to deliver their products with an appropriate quality faster, to save money, to plan the expenses and to anticipate future directions of the company's development.
When to Choose the Dedicated Team Model?
Your company has an in-house development team
Are there some tasks that your in-house IT team needs help with? Whether it's testing, development, or consultation, we can provide the team and technology to address your needs. With Staff Augmentation, you'll get the talent and technology needed to accelerate the delivery speed and easily manage growing complexity.
Your company has in-house technical leadership
Our experienced IT experts work in a challenging, fast-moving environment that supports you and your team on a day-to-day basis. As a partner, we connect with you at every step of the project, making sure that your vision comes to life orderly and efficiently.
You want to streamline the execution of in-house projects
If you need additional specialists to get your IT initiative up and running, our team of skilled experts can provide you with the momentum you need. Our flexible approach means that we can provide you with short-term or on-site technical hires as your project requires.
You need to recruit team members quickly and efficiently
Staff Augmentation with Chudovo will help you speed up the process of finding and onboarding specialists in your project. Using our technology, we'll immediately find your perfect candidate who can work remotely with you, on any project and for any time frame.
You need skills or technologies that you do not have in-house
Chudovo's IT Staff Augmentation Services are tailored to address the specific needs of each project. They will effectively close any possible gap between your staff competencies and actual project requirements.
Build your dedicated team / set up own development center
Flexibility and quick access to any skillset
With our team of software specialists, you get a flexible and convenient solution. Outsourcing your IT initiatives to us allows you to set up the development process exactly as you want it – without incurring extra costs for office space and equipment.
Reduce Time Spent on Recruitment
Hiring and onboarding new developers can be a time-consuming and expensive process. With our managed staffing solution, we are responsible for recruiting and handpicking developers according to your requirements. Our staff will start working within one week of being hired, leveraging our existing network of pre-screened top software developers.
Administration
Our team takes over all activities related to legal & tax administration. This includes but not limited to services of legal advisors, management of payrolls, tax computations and submissions, budget allocation, contract drafting, and account management. All the nitty-gritty is handled by the respective experts to make the dedicated team not be distracted by related administrative activities.
Absolute Control over Project Development
Dedicated development team model gives you absolute control over the development process, allowing you to set goals and define priorities of the greatest importance to your business. Our dedicated software engineers work with you to implement necessary changes using the latest technology and industry best practices.
Efficient cost planning
Since there is high visibility into the number of team members and time logs, cost planning becomes easy and can efficiently predict future costs well in advance. This helps the client to allocate their funds in other initiatives since there is minimal risk of sudden or uncontrolled cost hikes. Moreover, it has been estimated that remote teams significantly save costs.
Developer involvement
The developers in the extended teams are exclusively dedicated to the projects assigned by the client. Given that the developers are well qualified with a proven work ethic, they have their interests not only in delivering quality projects but also in self-development. This brings about a mutually benefitting setting of developers and clients who require top-talents.
If your organization is looking to scale with high-quality and high-speed development projects, a dedicated team is the first step towards a well-planned expansion without any disruption in the existing processes. Expand your development capacities by opening your own distributed development center.
Get in touch
Dedicated Development Services
At Chudovo, businesses can opt for contractual engagement methods, which allows them to flex software outsourcing per business needs and project scope. This allows for greater efficiency and effectiveness in operations, as well as the best possible resources. Besides, our extensive portfolio of services spans a wide range of domains in providing high-end software development solutions for ongoing projects.
Our tech expertise in building dedicated teams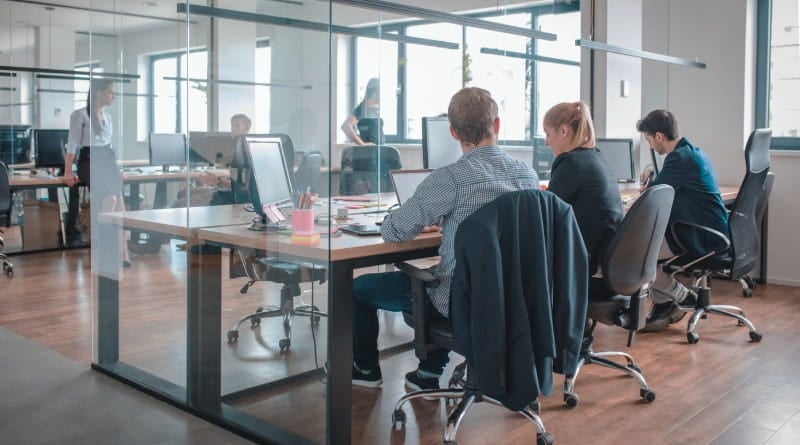 Software Engineering
.NET Development
PHP Development
Cloud Development
JavaScript Development
Java Development
DB Development
AI/ML Development
Blockchain Development
Node.js Development
Embedded Development
Ruby Development
Quality Assurance
Chudovo as a company has expertise in building dedicated teams of various sizes and tech stack. We have all the necessary resources to find the best tech talents and provide the engineers with everything they need for work. The team will be completely under your direct management and will fully meet the requirements and needs of your firm. We have already built several dedicated teams for various projects for the big enterprise customers as well as meddle-size companies. Branded teams work successfully, give their result and contribute to the customer's satisfaction.
Chudovo Dedicated Teams at a Glance
4 Weeks on Average to Start
3 to 5 Developers Average Team Size
From 3+ Month Cooperation Time
30+ Dedicated Teams Created
How we create your development teams
With our team of software specialists, you get a flexible and convenient solution. Outsourcing your IT initiatives to us allows you to set up the development process exactly as you want it – without incurring extra costs for office space and equipment.
1/4
Customer Requirements Specification
Our team communicates with you at this stage to understand your requirements and help you maximize the benefits of the development process. We closely follow the principles of agile and lean software development methodologies, insisting on frequent feedback loops and constant improvement.
01
2/4
Profiling of Needed IT Specialists
We profile IT specialists with comprehensive knowledge of specific tech stacks to fulfill your job requirements. In addition, our profiles provide you with a general overview of each specialist's experience, education, and training. Finally, in order to help you best gauge if they are suitable for your company's needs, we ensure all our service providers meet your minimum requirements.
02
3/4
Candidate Selection and CV Submission
After we confirm that the required profiles are available, we search for the best-matching CVs from our database. We will submit these candidates' resumes for your review and approval once we have reviewed them.
03
4/4
Integration of Selected IT Specialists
The final step in the recruitment process is onboarding. This includes briefing and integrating the chosen IT specialists with your in-house team so that they begin to provide immediate results.
04
Cost Calculator. Find an approximate cost for setting up the dedicated development team
*
Final pricing validated by our representatives based on a comprehensive understanding of your project gained during the pre-sales process.
Please select the type of your existing or future custom software
Clear all
Choose the most appropriate business industry for your project
03
PROFESSIONAL CONSULTATION
If you want particular specialists to participate in the pre-sales call, choose them below
Clear all
Please, provide the approximate duration of your project
1 month

1

6 months

6

12 months

Your discount is 5%

1 year

12

13 months

Your discount is 5%

14 months

Your discount is 5%

15 months

Your discount is 5%

16 months

Your discount is 5%

17 months

Your discount is 5%

18 months

Your discount is 5%

1.5 years

18

19 months

Your discount is 5%

20 months

Your discount is 5%

21 months

Your discount is 5%

22 months

Your discount is 5%

23 months

Your discount is 5%

24 months

Your discount is 7%

2+ years

24+
Get Price
FAQ
How do I get started?
Please, contact us and we will make an analysis of your business needs. Our professionals will provide a free consultation and will support you from the first conversation till the establishment of the team as well as will provide continuous support during the work of the team and with any questions you might have.
What is a dedicated development team?
Dedicated development team can be defined as extension to the hiring organization's in-house development team. The extended team is dedicated full-time to the client's deliverables and managed by the customer. An external organisation takes over all organisational points like recruitment of the engineers, development of the infrastructure, legal and tax administration and continuous support.
What are the roles in a development team?
Each development team is unique and is built basing on the project requirements. Among the team members the following roles can be noted: full-stack developers, frontend and backend developers, designers, DevOps engineers, software testers, business analysts, product and project managers etc.
What makes a good development team?
A good development team is punctual when it comes to deliverables, communicates progress and business metrics through easily understandable reports, has well-planned and clearly allocated tasks, is professional, maintains an agile process, and most importantly, is aligned with the business requirements from the initial stage.
Let's Talk Business!
Do you want to have the best dedicated software development team for your organization? Get in touch with us today!