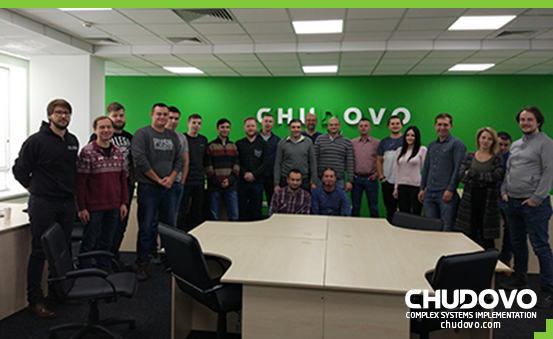 Chudovo has finished video security projects
At the beginning of 2017 Chudovo OÜ started its cooperation with leading provider of video surveillance systems on the market. Company formed for this purposes a team of narrowly specialized professionals in video security area. Each engineer has been specially trained and passed a dedicated course in the corresponding field.
Description of the project
Leading provider of video surveillance systems is an international player when it comes to protecting values: people, property, relationships and processes. Whoever uses these solutions can be certain to maximise security, minimise losses and make profits. The solutions in the fields of video security and value imaging are tailor made, highly technically complex and yet extremely easy and intuitive to operate.
Applying newest technologies and being concentrated on generating progressive solutions guys made a big contribution to the development of the innovative product. During eighteen months Chudovo team took part in work on several thematized applications, designed for following goals:
video management
security management
video content analysis
anomaly detection
face and brand recognition
Completion of the project
After several months of fruitful cooperation, sharing experience with international colleagues and solving complex tasks Chudovo successfully finishes its work on video security project. All the team members during the long period of collaboration were fully engaged in the development process of the product with inventive options and made their best to provide a high level of quality as well as to propose security and ease in use of the applications.
New step in the development of the company
Chudovo OÜ offers quality, reliability and stability in providing highly qualified services. Having received unique experience and valuable knowledge in the video security field company is ready to meet new challenges and open for new opportunities.
Talk to us
Let's talk about your project!
We will contact you as soon as possible