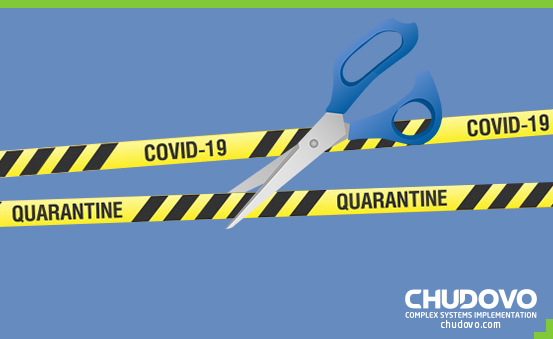 The Quarantine is About to End
We thank all our colleagues, customers, and partners for being with us in these hard times. The amount of COVID-19 diseased patients is currently decreasing, and our company is glad to report about successful revival after a few months of isolation. Chudovo developers are at last backing to the office from their isolation places. 
Although we as an IT company always have used more distant technologies than other types of firms, the whole remote life was new for some of our colleagues. From now on, we are more mobile than ever. With knowledge of doing everything online, Chudovo has become the more fast and vigorous company that can flexibly react to the world's challenges. 
Nevertheless, our specialists follow all the measurements to stay safe. Social distancing is not going anywhere, and we'll make all the efforts to make this world the same again as soon as possible. 
Talk to us
Let's talk about your project!
We will contact you as soon as possible