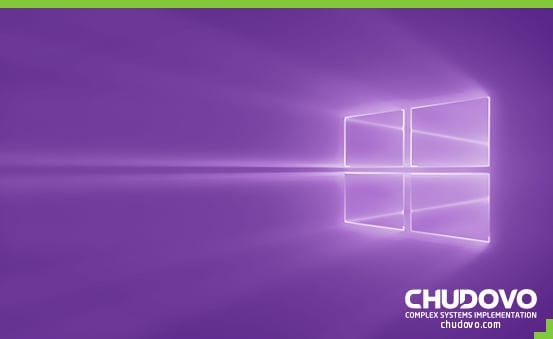 New Features in Windows 10 – Detailed Overview
This article lists new and updated functions that IT professionals may find interesting. Windows 10 upgrade also has all of the features and corrections that did not appear in previous total updates for Windows 10, version 2004.
Windows 10 version 20H2 now offers a range of functions for selected improvement in business productivity functions and quality upgrading. As the H2 version, the 20H2 maintains for 30 months from the release date for devices with Windows 10 Enterprise or Windows 10 Education editions.
To download and install Windows 10 version 20H2, use Windows Update (Settings> Update & Security> Windows Update).
Microsoft Edge
This version automatically includes the new Chromium-based Microsoft Edge browser instead of the outdated Edge version. Please apply to Microsoft Edge documentation to get more information.
Servicing of Windows 10 Update
Several changes will significantly improve the security of devices that scan Windows Server Update Services (WSUS) for updates.
Starting with Windows 10, version 20H2, LCUs and SSUs integrated into a single total monthly update, available through Microsoft Catalog or Windows Server Update Services.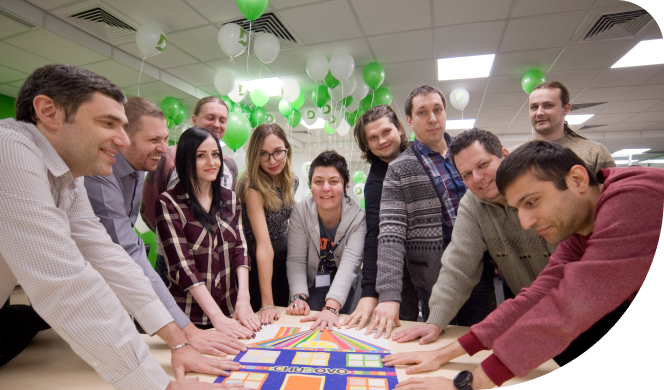 Looking for a new challenge?
Exploitation
New instructions are available to help you to prepare a service strategy and to upgrade quickly and easily your devices to the latest version of Windows 10.
The activity consists of the following phases: Plan> Prepare> Deploy.
Plan your deployment by assessing and understanding the key activities
Create a step-by-step deployment plan
Share roles and responsibilities in your company
Set indicators of availability for the update process
Assess your infrastructure and tools
Determine availability for your business applications
Create an efficient, schedule-based service strategy.
Prepare your devices and your surroundings before using by taking the required actions:
Update the infrastructure and tools
Make sure that the necessary services are available
Solve the problems with unhealthy devices
To strategically apply and manage Windows 10 key updates in your business:
Use Windows Autopilot to streamline the setup and configurations of the new devices:
Use the Configuration Manager or MDT to update the existing devices
Use Windows Update for Business with Group Policy to set up the update settings for your devices
Manage the bandwidth for updates with the help of Delivery Optimization
Monitor Windows updates to follow the relevant updates
Windows Autopilot
Windows Autopilot improvements since the last version of Windows 10 key updates include:
Windows Autopilot for HoloLens: set up HoloLens 2 to configure devices using the self-provisioning mode of Windows Autopilot for HoloLens 2.
Windows Autopilot with Co-Management: Co-Management and Autopilot help to reduce costs and to improve the end-user interaction.
To Preview Windows Autopilot deployment reporting improvements in the Microsoft Endpoint Manager Control Center (endpoint.microsoft.com), select Devices> Monitor and scroll down to the Recruiting section. Click Autopilot Deployment (Preview).
Windows Assessment and Deployment Toolkit (ADK)
There is no new ADK for Windows 10, version 20H2. The ADK for Windows 10, version 2004, also works with Windows 10, version 20H2.
Device Management
The Modern Device Management (MDM) policy expands with the new settings for local users and groups that match the options available for devices with the group policies.
Security
Microsoft Defender for Endpoint
This version includes improved support for non-ASCII file paths. It also supports Microsoft Defender for Endpoint Auto Incident Response (IR). The DisableAntiSpyware option is outdated in this version.
Microsoft Defender Application Guard for Office
Microsoft Defender Application Guard now supports Office: with the help of Microsoft Defender Application Guard for Office, you can save the unreliable Office documents (outside the company) in an isolated container for preventing potentially harmful content that can cause damage to your device.
Windows Hello
With special hardware and software components available on devices configured with Windows 10 version 20H2, Windows Hello now offers additional security support through virtualization technologies with fingerprints and facial detectors. This function isolates and secures the biometric authentication data of a user.
Virtualization
Windows sandbox
New guidelines for Windows Sandbox are available in this release. For more information, see Policy CSP – Windows Sandbox.
Windows Virtual Desktop (WVD)
Note that WVD is not directly related to the Windows 10 version but acts here as a further development function of Windows.
WVD at Ignite 2020 consists of new options. For more information, see Announcing New Management, Security, and Monitoring options in
Windows Virtual Desktop.
Besides, Windows Virtual Desktop is now generally available in the Azure Government cloud.
Windows Shell
There are some improvements to the Windows 10 user interface in this version:
Start menu icons no longer have a square outline around each icon.
There are some updates for the visual look of notifications.
You can now change the refresh rate of the monitor by going to the advanced settings.
Alt + Tab now shows the Edge browser tabs by default. You can edit this setting in the following way> System> Multitasking: Alt + Tab.
The system control panel under System and Security has been updated to Settings> About the program. Links to Device Manager, Remote
Desktop, System Protection, Advanced System Settings, and Renaming this PC will be moved to the "About Us" page.
2-in-1 PCs
On a 2-in-1 device, Windows 10 upgrade now automatically switches to the tablet mode when you remove the screen.
Surface
Windows 10 Pro and Enterprise are now on Surface Hub 2.
Desktop Analytics
Desktop Analytics is a cloud-connected service that provides information based on management Windows endpoints data in your company. Desktop Analytics requires a Windows E3 or E5 license or a Microsoft 365 E3 or E5 license.
Chudovo experts are well acquainted with Windows updates. We have a professional team of DevOps experts and sysadmins, and they are responsible for the operation and maintenance of our development platforms. They perform all tasks related to network administration, integration, and administration. If you're having some troubles with Windows Update or any other operating system, leave it to us. Chudovo employees have done well in third-level support and software development.
Contact us and get IT to advise and assist immediately!
Talk to us
Let's talk about your project!
We will contact you as soon as possible