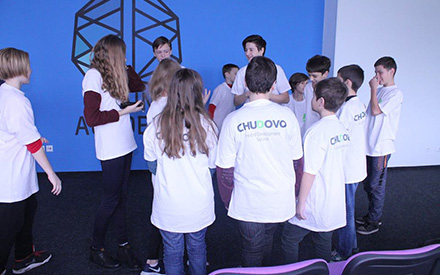 Young Chudovo team completes the first course of software development learning
Chudovo OÜ takes an active part in supporting IT education of young generation. It was formed a group of 15 talented children in October 2016. During 8 months team attended interesting lecturers and practical lessons. Step by step pupils obtained extensive knowledge in IT field: they received necessary information during classes, improved their theoretical and practical skills and finally completed the first course of software development learning with good results.
Children created their own projects, applying all their knowledge in practice, by the end of the first course of software development learning. Each work differs from another by its conception, uniqueness and creativity. Every member of young Chudovo team successfully defended his project.
Children learned a lot of things, which can be a strong basis for continuing education next year. Among them:
 creating applications using JAVA
 building websites with HTML/CSS
 Microsoft Office (Excel, Word)
 Basis administration (assemble and disassemble desktop and laptop computers)
 data protection course
 creating a YouTube channel
In addition to the above mentioned subparagraphs, pupils studied other disciplines, aimed at developing of attention, intellectual abilities and talents in logic. Children can also carry out interesting and unusual physical experiments. Young team learned how to handle with emotions in different situations at the course of emotional intuition. Such disciplines help to be ready to cope with difficulties, to solve complex problems, to find unusual solutions in any situation and to save control over emotions.
Next autumn starts second course of software development learning, where group will continue acquaintance with latest directions and trends of IT. We hope that received knowledge will help children to realize their potential in future, to achieve best results and to become real professionals in IT field!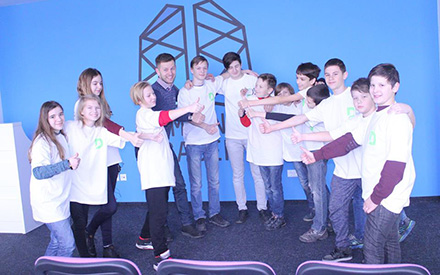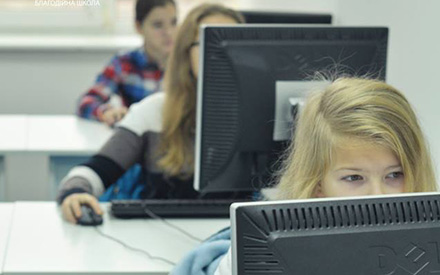 Talk to us
Let's talk about your project!
We will contact you as soon as possible