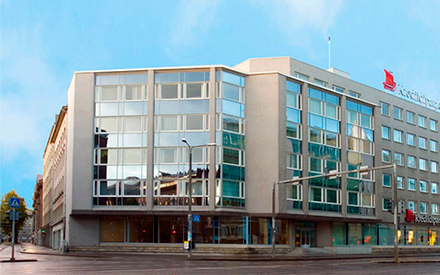 Chudovo joined European Community
On March 10th 2015 Chudovo OÜ(Inc) has established one more office!
Precisely, the company has registered its affiliate office in Tallinn, Estonia, thus, increasing company's availability for European customers! Besides expanding the geography of Chudovo Inc, our company got more opportunities to serve clients, both current and potential. Thereupon, let's outline what benefits you may expect if ordering services of Chudovo Inc.
Sustainable and reliable development
It is a fact of common knowledge that European business environment can compete with other world regions, as each country contributes to common welfare. Estonia is not an exception. Having registered a representative office in this country, we joined a stable, secure and promising business community, in which IT services play a significant role.
The price your desire
It is our objective to present IT services with reasonable prices. As far as we're newcomers on European market, the cost of Chudovo's services is lower than those of long-term players. By working with company's office in Estonia you can make use of an opportunity to accomplish your business goals for competitive prices!
Ukrainian IT talents at your service
IT is one of the flourishing businesses in Ukraine that can boast of qualified professionals in web, system and mobile development. IT products and services offered by our company are developed according to European and international practices and standards, which is why we're intended to fit in European IT as a worthy player.
We share EU values
With all the political, financial and economic issues that embraced Ukraine recently, we've got used to minimizing risks policy and required deadlines. Thus, it is in our intention to serve clients abroad matching time and investments' limits, and at the same time offering competitive and high-quality products and services. In addition, we share legal, political and economic standards set and preserved in the EU for decades.
Far and by, by expanding spatial boundaries of our company we're intended to bring in innovation and professional support to those seeking for high grade and efficient IT products. And meeting your demands, financial opportunities and acknowledged standards go without saying.
Talk to us
Let's talk about your project!
We will contact you as soon as possible