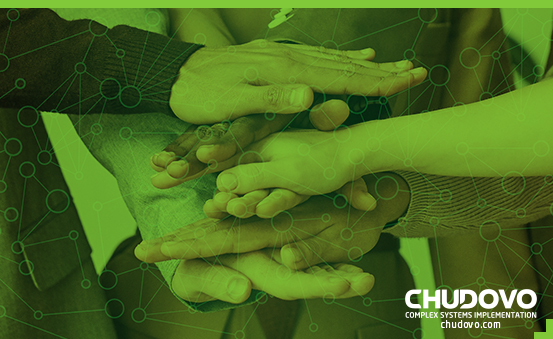 Chudovo continues work on marketplaces for employee sharing
In the modern digital world, the topic of online marketplaces for personnel planning and job placement has already gained tremendous popularity. It is often more beneficial for business owners to find a professional for some scope of tasks instead of permanent hiring. During the last years, the concept of online marketplaces for skilled workers and temporary work is rapidly developing. Such a service allows making people of one company available for short-term or long-term use for another company. It is a good way to get a profit from the work of an employee, who currently has no internal tasks and could be involved in external projects. Staff sharing topic is relevant not only for IT, but also for many other industries such as craft or gastro etc.
Chudovo team takes part in creation of complex systems for such employee sharing in different branches. Each industry has its specific features, so all this needs to be taken into account by implementation of the solution. Our software developers contribute to realisation of three online marketplaces for employee sharing.
Platform for sharing professionals in IT field
Technologies used: .NET Core, Entity Framework, Azure, Azure DB, Cosmos DB, Blob storage, Docker, Angular, HTML, CSS, Javascript, Google API.
Application for sharing IT-specialists was developed by Chudovo team from scratch. Main focus of the developed system lies on sharing available software ressources with other companies. It is common praxis when IT firms leave developers on the bench instead of firing when one or the other project ends. Platform is a perfect chance to present your employees and for instance to let the customer hire net developer from your bench to his project.
System allows users to search different software professionals within one company. Often customers are willing to and at once as one team. As a result picking up an already existing well-adjusted team brings more benefits in comparison to hiring separate experts.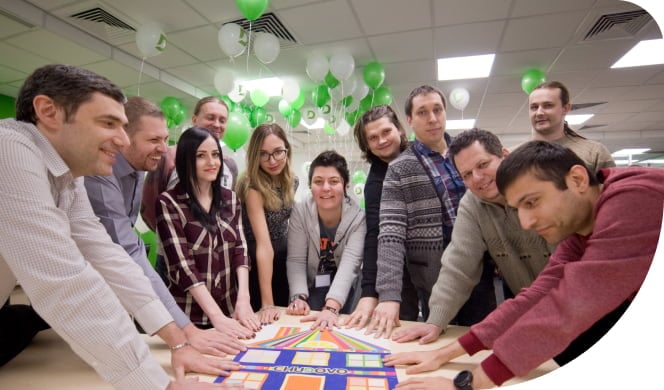 English and German
speaking engineers
Platform for sharing workers in craft industries
Technologies used: .NET Core, Azure, Azure DB, Cosmos DB, Blob storage, Azure Redis cache, Docker, Angular, HTML, CSS, Javascript, Google API.
The platform is developed from scratch and is oriented on companies that are specialized in craft industries. For instance, on firms for which topics tinsmith, scaffolding, tilers, roofers, electric, sanitary are not alien. Owners of current HVAC, electrical, roofing and tiling companies can look for cooperation partners on the basis of qualifications, both within their trade and across all trades. In this way, the start-up enables targeted cooperation between craft businesses. This helps to process peaks in orders better and to take advantage of the increasing technical specialization, as craft businesses "find" each other in the network and support each other with staff depending on the order situation.
Platform for sharing staff in gastro industry
Technologies used: Ruby on Rails, Quasar framework (VueJS), ApolloJS (GraphQL), Webpack, HTML, CSS, SCSS, Bootstrap, JavaScript, Elasticsearch.
Resource sharing portal is intended for companies and freelancers in hotel, restaurant and retail sectors. For example, if you are looking for a cook, warehouse assistant or additional staff for an event at short notice – platform is a suitable solution. As vue js development company Chudovo provided to the customer a software developer, who was responsible for designing the architecture of the frontend part. All the developed components are universal and could be used on different types of pages, correspondingly to the design scheme. Later our specialist took over additional ruby on rails engineer responsibilities and currently takes part in the project as a full-stack developer.
Chudovo team is grateful for the opportunity to be involved in the development process of such unique software and for the invaluable experience in the realization of online marketplaces for personnel planning and job placement. Thanks to all our Customers, Partners and Colleagues!
Talk to us
Let's talk about your project!
We will contact you as soon as possible