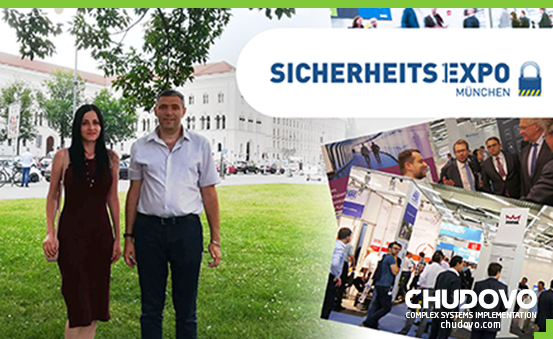 Chudovo visits security event and customers in Munich
Chudovo organized a business trip to Munich at the end of the June 2019 to attend trade fair and to visit current as well as potential customers. Our team was happy to be at SicherheitsExpo event, to see different progressive safety and security technologies for protection from internal and external criminal attacks. More than 160 exhibitors presented their solutions in the areas of access control, fire protection, IT security, perimeter protection and video surveillance. We were happy to listen to thematized lecturers about the latest trends & developments in safety technology and deeply appreciate the experience gained during the trade fair.
Some of our customers are located in Germany and for building reliable relationship between companies it is important to have a personal communication via organising direct visits. That's why Chudovo team besides attending SicherheitsExpo visited our current clients and arranged a few meetings with potential partners. We value the conversations we had, all received knowledge in various areas and of course the time full of positive impressions spent in Munich.
Talk to us
Let's talk about your project!
We will contact you as soon as possible