AI/ML. Brand recognition and Inventory Count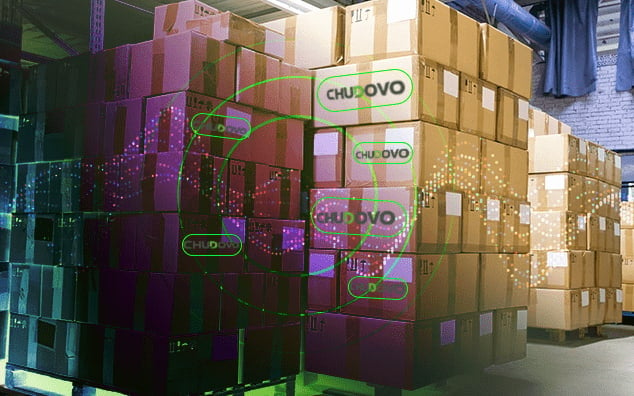 Project overview
The cooperation on this project foresees the development of AI-driven logo recognition & warehouse stock check algorithms.
AI/ML. Brand recognition and Inventory Count
AI/ML. Brand recognition and Inventory Count
Client
The provider of intelligent video security solutions from Germany.
Project Facts
Technologies:
Tensorflow, Microsoft Cognitive Toolkit,
Python
Project Duration: 160 Man-days
Project overview
The cooperation on this project foresees the development of AI-driven logo recognition & warehouse stock check algorithms.
Business Challenge
Intelligent video analytics software is in demand across different industries. Warehouses are not the exception and they resort to using video software with built-in analytics. This is necessary for optimizing warehouse operations, improving processes, and increasing efficiency. AI-driven solutions are an integral part of this. Video security provider among the clients has different companies, that feature their warehouses with intelligent solutions. For this reason, the customer decided to add AI algorithm to its video analytics software, which will be responsible for brand recognition of the goods and the inventory count at warehouses.
Our Solution
The main task of the developed AI algorithm is identifying the brand of the goods and executing of inventory count. Logo detection proceeds by its main attributes using the camera. The first step – recognition is performed through visual signifiers. Such attributes as colors, slogans, logos, as well as packaging are smartly analyzed by the system. The second step –  the system gives an understanding of the exact amount and volumes of available in the warehouse products, which belong to the particular brand. The system is designed to improve and simplify logistics processes by making them automatized and eliminating the need for work of additional employees.
Business Impact
AI/ML engineers undertook the development of the algorithm and its integration into the video analytics software. Brand recognition and warehouse stock – are the main features of this algorithm. Built-in analytics option helps warehouses in the automatic analysis of their goods of the exact brands, their availability, and the need for stock replenishment. Implemented algorithm contributed to the functionality of customer's video analytics software and its demand on the market.
Role of AI in Warehouse Management
Artificial intelligence has a valuable influence on all industries, among them warehouse management as well. Progressive solutions powered by AI contribute to process optimization, efficiency growth, and in general, revolutionize the operation of warehouses. So, how AI transforms warehouse management:
Inventory optimization & demand forecasting.

Warehouse AI

algorithms analyze a large amount of information. For example, historical data, market trends, or other factors and thus the demand for certain goods is predicted. Based on these forecasts, warehouses replenish their existing stocks, minimize excess goods, optimize inventory levels, and even improve the efficiency of the supply chain.

Predictive analytics algorithms. Artificial intelligence can predict possible equipment breakdowns and the need for their maintenance. Thanks to the use of these algorithms, warehouses optimize the budget for equipment maintenance, avoid downtime or minimize the time of such downtime, and of course ensure the stable operation of the machines.

Logistics & order fulfillment optimization. First of all, AI algorithms help in the process of optimizing the ways of picking orders, taking into account various factors (for example, the frequency of orders, priorities, etc.). Thanks to the optimal distribution of orders, warehouses increase the speed of order processing, increase throughput, optimize delivery routes, and, most importantly, help reduce logistics costs.

Automation & Robotics. Robotics and automation technologies can work on the basis of artificial intelligence. For example, autonomous mobile robots or pick-up robots. They transform the work of the warehouse. These robots can move around the warehouse, quickly find the necessary orders, or perform other tasks such as sorting, packing, and picking goods. With AI-driven robotics, warehouses contribute to greater automation, increase productivity, and thus reduce the likelihood of human error.

Asset tracking. Real-time AI analytics helps monitor operational activity in the warehouse. Smart systems can keep track of inventory, asset locations, and identify bottlenecks. This approach allows you to solve challenges at an early stage of their occurrence, find optimal solutions, and improve overall work efficiency.

Supply Chain Optimization.

AI warehouse

solutions analyze a large flow of information from various sources in order to identify patterns, define anomalies as well as predict possible disruptions in supply chains. In this way, it is possible to optimally configure supply chains, predict a possible change in product demand, and make decisions about inventory management.

Processes optimization. Thanks to the application of AI technologies, warehouses significantly optimize their work processes and productivity.
AI solution is an integral part of warehouse management. Let's talk about possible artificial intelligence solutions in warehousing!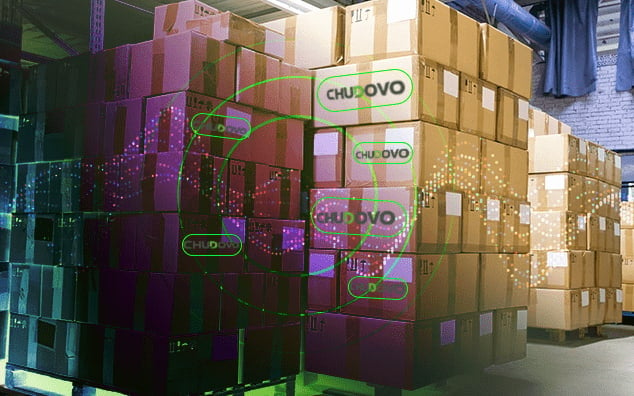 Client
The provider of intelligent video security solutions from Germany.
Project Facts
Technologies:
Tensorflow, Microsoft Cognitive Toolkit,
Python
Project Duration: 160 Man-days