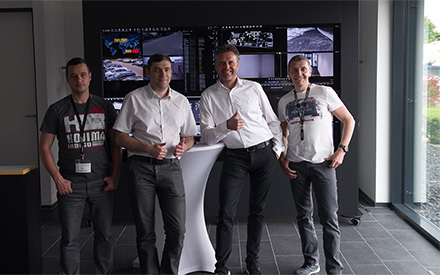 Chudovo dev team visits video security training
Chudovo dev team was invited to Germany by leading provider of innovative video security solutions for professional training in May and June. Every day our representatives attended highly specialized lectures, applied received knowledge in practice and as result successfully solved tasks of any complexity. During one month our specialists learned a lot of material in the field of video security and successfully completed a full course of study. Chudovo dev team gained invaluable experience and showed all its capabilities.
Now, after completion of training our developers along with professionals from other countries start working on challenging and at the same time interesting video security project. Chudovo appreciates an opportunity to be in one team with experienced international specialists. Work on this project requires a lot of time and efforts – that's why all the sides will make everything possible and impossible to provide the consumer with high-quality video management solution.
Video Security Project
Today, any video management system can allow you to view and record high-resolution images. However, an effective security solution must do more: one relevant image at the right time is crucial. The special feature of security technology is the open interfaces, which can be perfectly integrated into your existing security infrastructure, process controls or facility management. These systems combine data from various sources, for example your fire protection system. When it counts, you can find the one relevant image that contains the decisive information. In short: Your Winning Image.
Example: Your perimeter protection registers a movement at the fence. This image is automatically displayed on your monitor. You can thus see what actually happened, either live or in the recording. Is it dark? No problem. Thermal camera still provides your Winning Image. Even over long distances, in all weathers, and entirely independent of the lighting.
Use of this system secures you and your business, helps to optimize working process, avoiding potential problems and fraud attempts. Chudovo dev team is happy to take part in development of such a serious product. Launching of a project promises to be a good start of cooperation with video security leader on the market!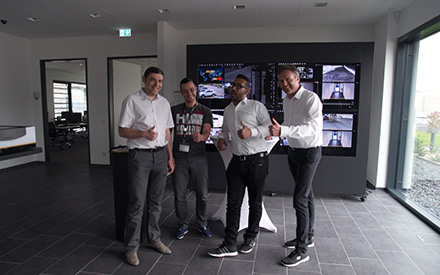 Talk to us
Let's talk about your project!
We will contact you as soon as possible