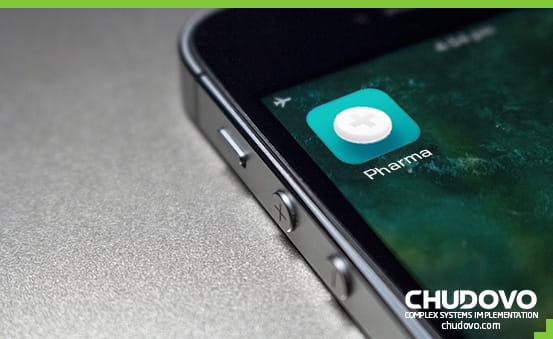 Why Pharmacy App Development Is Trending in HealthTech
Health tech covers various parts of medicine, including treatment, surgery, communication, patient data storage, and medication. Since the COVID-19 pandemic began, there has been a need for more efficient software products.
Mobile Pharmacy app development is one such product. They are online medicine apps that enable pharmacies and patients to dispense and receive medications more quickly and efficiently.
However, not every stakeholder or client involved understands the full scope of why pharmacy apps are essential for healthcare delivery. In this article, we'll explain why pharmacy app development is vital for all parties.
What are Pharmacy Apps?
Pharmacy apps are mobile applications that make selecting, ordering, and delivering medications more accessible for patients and pill dispensers. It enables the patients to quickly search for what they want, select, order, pay, and track the delivery of their medicines.
Pharmacy apps for patients save time and support convenient medication receiving. Pharmacy app developers usually make the service available via a branded pharmacy app or a pharmacy marketplace.
Types of Pharmacy App Development
There are two ways a pharmacy app developer can design an online pharmacy app.
1. Marketplace Pharmacy App
There's the option of developing a marketplace pharmacy app that connects healthcare providers and pharmacies to provide the medicines to be sold. These apps would be simpler to use on both ends.
The app users can check prices across registered pharmacies on the platform. They can then place an order for the products they consider the best.
Besides, health startups can skip the pharmacy app development process by choosing a marketplace. It allows them to grow faster, increase profits, and attract and serve the right customers.
2. Branded Pharmacy Apps
While using platforms is a good idea, you should also consider building your pharmacy app. It has several benefits for you and your customers.
One such benefit is that it solidifies your brand image in your customer's minds. They'll think of your pharmacy app whenever they want to order medication.
More importantly, it'll turn your pharmacy into an online business that allows customers to purchase medications with your app.
Developing your app gives you the advantage of defining your online brand style and product design in a way that increases sales and improves scalability and recognition from your customers.
Features of a Pharmacy App
The pharmacy app developer must include certain user features on both ends. These features include the following:
Profile creation and sign-in
E-commerce features such as catalogs, search history, search filters, and shopping carts.
Real-time order pickup and delivery tracking
Push notifications with reminders for orders and discounts.
Multi-language options
Prescription management
Multiple payment methods
An online pharmacy app development company could also have advanced features such as:
Mobile wallet
Accessibility features
Family account management
Social interactivity
Barcode scanning
9 Key Importance of Pharmacy App Development
To determine the importance of Pharmacy App Development, you must consider it from both ends. Aside from these, the pharmacy app will join the host of healthcare apps developed to make healthcare delivery and receiving easier.
1. Efficiency in Service in response to COVID-19
The Coronavirus pandemic saw people staying indoors, and they couldn't go out to get essential items such as food, household groceries, and medications. As a result, people no longer went to physical pharmacies and stores but instead turned to online delivery systems.
Pharmacy App development further bridges the gap, especially in locations where the pandemic hasn't entirely run its course. Pharmacy App users can compare prices for their medication, order them in, and track delivery up till the point of its arrival at their location.
2. Better User Experience
With access to several digital options for medication and care, users can experience a better customer experience concerning receiving medication. People can now get services personalized for their health needs with pharmacy app development.
In addition, they'll have the option to fast-track delivery, get discounts and special offers, track medications, and find the best prices for their budget, thanks to pharmacy app development. They didn't have access to these functions before the advent of pharmacy apps and pharmacy app development companies.
3. Pharmacy App Development enhances Convenience for Refills
Prescription refills are one of the biggest worries of patients in receiving care. Many people wouldn't want to go to the hospital or a pharmacy to get their medication bottles refilled.
If it's urgent or time-consuming for them, they would prefer someone to help them get it. In this case, it's the online pharmacy app. The mobile app would make it easier for people to get prescription refills wherever they are.
4. Enhanced family healthcare
Some pharmacy apps allow users to create multiple profiles under one account as a family. They'll be able to track orders, manage prescriptions, and place orders from one account.
The profile history would also be optimized for each family member. They can view dates, Rx numbers, medication dosages, etc.
5. Pharmacy Apps facilitate better Communication
Online pharmacy app development makes communication easier between people and their healthcare providers. This is done via social interaction or messaging features.
With advanced social interaction features, people can send photos, messages, and videos directly to their prescription provider. The prescription provider can then make recommendations concerning dosages and possible medication changes.
6. Automated Administration
Pharmacy app development supports pharmacies to become more efficient by saving effort and time by automating mundane and repetitive tasks. Record-keeping and updating is one such process.
Overall, it'll help them lower costs and save their staff energy. Pharmacies can take advantage of pharmacy apps to improve customer care.
7. Improved Patient Engagement Retention
Branded pharmacy apps improve engagement and retention rates for users. Pharmacies would be able to build stronger connections with their customers.
They'll also be able to implement strategies for maximizing customer interaction via standard texts, refill reminders, pharmacy, and health news, and push notifications. They can also send email newsletters and notifications, especially reminders.
Another way they can boost customer retention is by targeting customers with specific marketing operations using data and audience insights from the app. The insights would help them improve customer engagement, increase profit, develop targeted marketing strategies, and make informed decisions to serve clients better.
8. Strong Brand Identity
Pharmacies can use pharmacy apps to strengthen their brand identity by integrating the app with their social media channels and website. Customers can access all via links from their social media channels and get information on the app displayed on those accounts.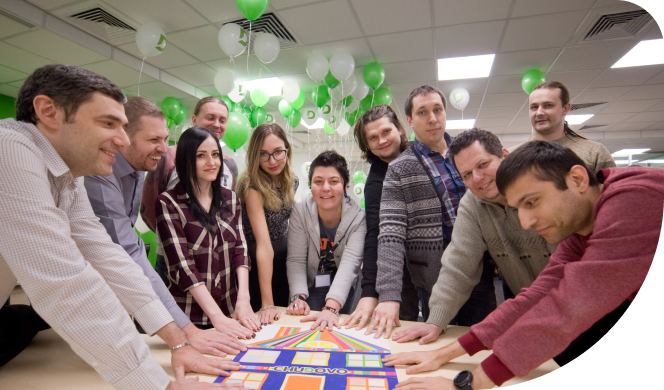 English and German
speaking engineers
In addition, app users have access to services around the clock. And if they find the app is user-friendly, simple to use, well-designed, and convenient, they'll be more inclined to stick with the brand.
Further, the pharmacy can implement referral marketing where they ask their customers to refer their friends and family in exchange for discounts on services, refills, and prescription deliveries.
9. Efficient Marketing to Improve Sales
Pharmacy apps enable pharmacies to market key products to users based on their preferences, previous searches, and history. This is done through a push notification feature that uses artificial intelligence to determine what the user might need.
This allows the pharmacies to offer user-targeted content that makes it easier for them to make decisions. The user would see the notification and be reminded to make an order or refill prescriptions, thereby boosting sales.
Drawbacks associated with Developing a Pharmacy App
An online pharmacy app development company and the creators might face some challenges when developing their pharmacy app. Here are a few:
Frequent changes in regulation
Data security regulations change and get updated frequently. Without DevSecOps, you wouldn't be able to keep up with compliance across the board.
A DevSecOps professional would be able to ensure health data is secure during development up till release. That's why you should consider hiring someone who would ensure you meet data regulations.
Designing for different audiences
Different age groups and cultures might use your pharmacy app. Y
When building your app, you'll need to ensure that your pharmacy app developers design it with an adaptive user interface that appeals to your audience across the board.
Scalability
The pharmacy app should be able to adjust to activity, scaling up or down as needed. Pharmacy App development companies should keep this in mind while in the development phase to avoid going offline due to an influx of users.
Stakeholder support
Beyond dispensing medicine, the app would need input from stakeholders in accounting, marketing, sales, and other departments. This would ensure that everyone is on board the project and that it's well-rounded.
Key Takeaways
Online pharmacy development is one of the many ways to boost medical care with technology. Pharmacy apps can take the form of marketplace platforms or branded apps belonging to individual pharmacies. Whichever one a pharmacy chooses would depend on if they are willing to spend on marketing and software development.
Pharmacy mobile apps have various benefits for pharmacies and clients. It supports faster service, higher revenues, and user retention. In the long run, it'll make health service delivery efficient.
If you need highly qualified medical app developers at the right price for your project, contact us now!
Talk to us
Let's talk about your project!
We will contact you as soon as possible