12 Main Benefits of Staff Augmentation
Staff augmentation has been around for a while now and has been a powerful tool in improving and upscaling many businesses the world over. It is also often likened to outsourcing.
While outsourcing and staff augmentation perform similar functions and could be said to sometimes deliver similar results, a notable difference stands in the middle.
In this article, we'll define staff augmentation, the inner workings of augmentation service, and why you might need it. We will also lay out the different staff augmentation models that your company can employ and ten major benefits of employing such services in your next great project. If you think your project could benefit from augmented staff or are uncertain if it's the right way to go for your company, this article lays everything out for you.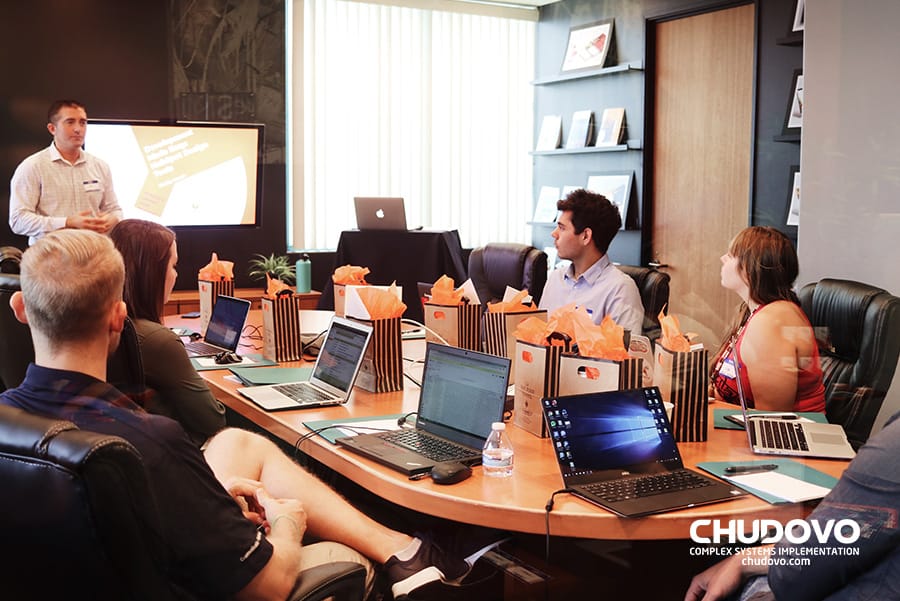 What is Staff Augmentation?
Staff augmentation is the process by which a firm or enterprise outsources a job or group of jobs to external employees on a short-term basis. It is outsourcing with a more direct, hands-on approach.
Staff augmentation services are often cost-saving, efficient processes, and they have been in practice for many decades. Staff augmentation can be an important service for small, medium-sized, or large businesses looking for scalable and affordable talent.
Regardless of the type of company, any service or project can require the functions of a special, but non-permanent team of skilled and well-talented professionals who will enrich a project and take it to the apex you envision. This is where staff augmentation comes in. But how does it work?
How Does Staff Augmentation Work?
Augmented staff are hired by tech startups, IT firms, and businesses in general when they need a set of special skills or a large project team without needing to hire a full-time team. Every successful project depends on having the right team in place.
There are also situations where an organization might need an extra set of hands on deck but cannot afford to hire full-time employees. This is a problem that gives way to staff augmentation solutions. From the most profitable companies in the world to small and medium-sized businesses, staff augmentation can be a tool for enriching and making a success out of an otherwise strained or limited project.
Who Needs Staff Augmentation?
Anyone in need of an additional workforce in their business could be said to benefit from staff augmentation services. But there's more to it.
The process through which one determines whether a project should be executed in-house or outsourced to an external team of professionals must evaluate certain questions. They'll need to ask themselves:
Does the project require a specialized set of skills?
Will the use of a staff augmentation solution save costs in the long run?
Is the project a large-scope project requiring the input of elite expertise from a rich selection?
If the answer to these questions is yes, then one could be said to be in need of staff augmentation and could benefit from leveraging such services. The next thing to decide is the type of staff augmentation you'd like to adopt.
Types of Staff Augmentation
There are different types of staff augmentation models and good reasons to choose one over another, depending on the special needs of the project. But the three main types are commodity, skilled, and highly skilled.
Commodity
This model of staff augmentation does not demand specific specializations, as this model leans more toward urgency and the commodity itself than employing certain skills. In this case, this model makes more use of manual labor, factory work, retail, etc, and other low-level jobs.
Skill-centered
As the name implies, this type of staff augmentation requires actual skill, although the level of skill does not have to be elite, specialized, or particularly demanding. Examples of this include clerical work or entry-level positions.
Highly Skilled
This model of staff augmentation requires a honed and specialized set of skills. More often than not, this is the model that a high-powered project often requires. This high-skilled staff augmentation solution model can be found in developer fields, IT, technology and software development, etc.

12 Main Benefits of Staff Augmentation
If you're considering staff augmentation solutions but uncertain if it's the right path to tow, here are ten main benefits that should convince you that the staff augmentation service industry might be the next best thing for your business:
1. Managing Costs Without Losing Quality
With staff augmentation, costs are reduced from recruiting to capacitation. It enables the flexibility of hiring certain skills for a specific project that otherwise you would need to include in a permanent position. Outsourcing also makes it easy to increase or decrease staff as business rises and falls.
Cost-effectiveness is a most attractive benefit in staff augmentation because the staff is hired temporarily, and the company saves costs on monthly salaries, onboarding, bonuses, taxes, medical training, and overall management. Businesses pay for talent for a fixed, limited period, thereby allowing them to channel funds toward other projects and streams of income.
2. Promotes Flexibility
Outsourced work makes remote work possible. The augmented staff is hired temporarily and works for a specific duration. This makes it possible for the workforce and team specifically to be shrunk or stretched depending on the project requirements.
In addition to the incorporation and expansion of the project as the need demands, the process of staff augmentation allows small and large organizations alike to adapt to the ongoing changes in the existing market. Staff augmentation solution equips the given companies with improved efficiency, flexibility, and functionality. It enables them to fulfill new demands with the help of a development team that is project-oriented.
Also, a remote team makes for better time management and smoother operations, without the constraints of a physical and permanent work site. With staff augmentation services, you get to choose the best experts based on the ongoing project's demands. This way, firms are unshackled from long-term promises or commitments.
3. Better and More Efficient Control
Another benefit to staff augmentation is that you exercise total management among augmented staff, just as you do with an in-house team, but even better because you get to choose the exact skills you're bringing on board. This is because the project manager is directly in charge of the tasks of the augmented staff and their integration into the team.
You don't need to worry about allocating tasks to permanent staff or providing constant training to upskill them when neither they nor their skills are committed to your company. You also have complete control over their operations and can get to monitor and tweak result-oriented capabilities as needed directly.
You choose your most on-demand skill yourself. Not only are time and effort saved in the process of managing this augmented team, but you also exercise better control over the firm's functions and operations.
4. Access to a Wide Pool of Talents
With the rise of technology and the sweeping globalization of the world, as it is today, businesses are not only competing with other businesses next door or even within the same vicinity. Businesses are competing with other firms worldwide. It is cutthroat and complex, and solutions cannot be limited to local experts when there is a wider pool of talent the world over.
But with staff augmentation, one can integrate global professionals skilled in the most in-demand tools and technology without the burden of a permanent or long-term commitment. Staff-augmented solutions provide access to a wider pool of talents not limited to locality or nationality, but with wings spread over the globe. With a broader array of talents indubitably comes unique strategies and fresh perspectives, enriching the company's projects and lifting it onto the next level that you need it to be.
5. Save Time
With augmented staff, you get to do away with the trouble of hiring and recruiting new staff. The process of announcing vacancies, posting job openings, and flipping through dozens and even hundreds of resumes and job applications can be tasking and time-consuming. Not to mention the paperwork. This can often be daunting and will eat away at productivity, creativity, and time spent focusing on the other needs of the firm.
6. Augmented staff solutions
Augmentation provides you the option of skipping the cumbersome recruiting process altogether and working easily with a firm that matches you with a team of experts skilled and able to deliver exceedingly. With this, you're hiring talented professionals without having to hire full-time employees.
7. Faster project execution
Projects are birthed and executed every day, and all projects can be said to have deadline stamps attached to them, however narrow or wide. With deadlines, augmented staff can be of great help.
If you're struggling to meet certain deadlines, then staff augmentation might help you meet your goals by speeding up your project execution times. By choosing to outsource through the process of staff augmentation, you'll be quickly onboarding high-quality professionals who will just as quickly bring their A-game onto the team, helming creative solutions and carving the right thriving space for your company.
8. Room for a Fresh Perspective
In-house staff, while capable and well-equipped in their different fields, could grow stale or mundane because of the everyday factor. You work with them every day for many years, repeating the same tasks over and over.
There are very few surprises, and there may be little challenges. This is because an in-house staff can often grow too comfortable with their workflow, office policies, etc. Their pre-existing relationships with one another, however professional, may also limit their objectivity and shrink their thinking boxes.
When you are working with a fixed workforce, you are only capable of accessing the knowledge that your own staff has in store. The overall business growth could become fixed and in some cases, begin to dim or dwindle due to the absence of new opinions and ideas.
9. Better Project Visibility
When hiring augmented staff, you know exactly what you want because you're hiring a team for a specific project. Staff augmentation allows for a better sense of productivity and drive because your augmentation team will pour all of their time and effort into this single project. This makes for increased efficiency and a single-minded purpose necessary to scale up any high-powered project.
With a specialized, elite, and finely handpicked team, there is often little room for unclear objectives, poor planning, time mismanagement, or unrealistic expectations. Having transparent and well-specified project goals allows for easy accomplishments and scaling through milestones within the appropriate time frame.
10. Smooth and Functional Operations
The benefit of increased productivity cannot be overstated. High productivity is an often  distinctive feature of staff augmentation. This is due to the fact that the staff is completely focused on the project, dedicating their efforts to it.
Because they're not part of an in-house team that juggles multiple projects a day, their efficiency levels remain high and specially concentrated. Also, your project gets completed with the desired method and within the right time frame.
Furthermore, staff augmentation solutions also precede a result-centric approach. The ability to upskill, go in an entirely different direction or add a new talent quickly based on the project's needs or wants is also another reason to gravitate toward augmented staff solutions.
11. Talent Nurturing and Teamwork Fostering
Staff augmentation offers diverse skills and opinions from multiple and often elite professionals. A temporary team allows room for flexibility and nurturing based on the needs of the project. This allows for a kind of laser-focus on the project's goals and ideas that remain fresh, ensuring continuous improvement and team building.
12. Scaling Over Geographical Limitations
Staff augmentation and remote work often go hand in hand. This is because a specialized project team can be chosen from anywhere and does not have to be limited to the locality, and even country.
This gives room for a wider pool of talents, as aforementioned, as professionals can work virtually from anywhere around the globe. This way, geographical limitations are also overcome, as the project is not limited to the four walls of an office or workstation, and productivity and solutions are not put in a box.
How to Choose Staff Augmentation Model
Certain choices must be weighed, and a number of factors must be considered when determining staff augmentation models. You must define the scope of your project, conduct research on the outsourcing company's experience and skill, and ensure their communication style suits yours.
Consider your project scope
As you look out for specialized skill sets to scale the development of your project or fill in a gap of elite skills internally, it is pivotal for you to consider the scope of the project that your augmented staff will be executing, as well as the timeframe you give to it. It is also important to ensure how quickly your internal teams are capable of integrating foreign talent and how well-functional the staff augmentation solutions firm is with respect to handling your staffing requirements.
This means you must determine your project needs as well as your staff's needs. Do the project goals fit with the staff's values and experience? Will this pool of specialized talent envision your project as you do and execute it as you will, and even better? Are they well-equipped with unique tools and fresh ideas? Are they charged with passion and experience and will not back away in the face of challenges?
Research expertise and communication protocol
Another thing to do would be to examine your augmentation service's communication protocol and research the outsourcing company's experience and expertise. Is the outsourcing company bringing together your team of professionals the right one to do so? For example, if you are a technological firm and the staff augmentation company specializes in food agricultural staff augmentation solutions, they may not be the right choice for you.
You must also evaluate your values and goals and ensure that they fully align with the team of high-skilled and selected specialists who will be charged with executing your demand and bringing your goal to fruition. Otherwise, it may do more harm than good to entrust such a project into the hands of a team that may not deliver or may not deliver finely.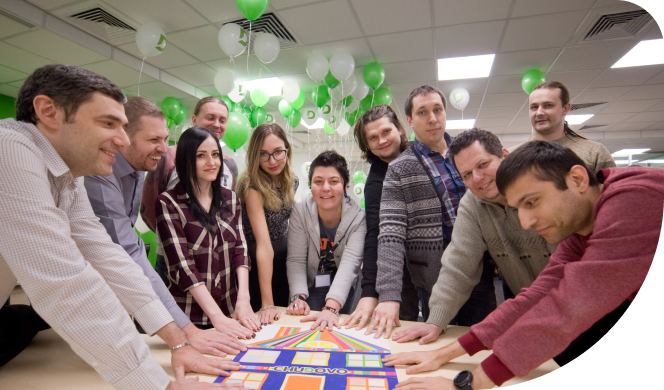 English and German
speaking engineers
Conclusion
Staff augmentation is an outsourcing solution employed by companies when they need additional talent to complete projects without the promise of a long-term commitment. It is a cost-effective approach that allows quick scalability and efficiency by finding the exact talents and skills required for a specific project.
Anyone can benefit from staff augmentation solutions, from small and medium-sized firms to large and high-powered corporations. Benefits include access to global talent not limited by locality or culture, direct communication, increased productivity, and laser-focused functionality.
Staff augmentation is a problem-solving solution that has been around for many decades and has allowed for a fresh route in product and project management. If you believe your project would function better with an augmented team and are looking to save time and cost and prioritize flexibility, staff augmentation is the way to go.
If you need highly qualified software developers at the right price for your project, contact us now!
Talk to us
Let's talk about your project!
We will contact you as soon as possible