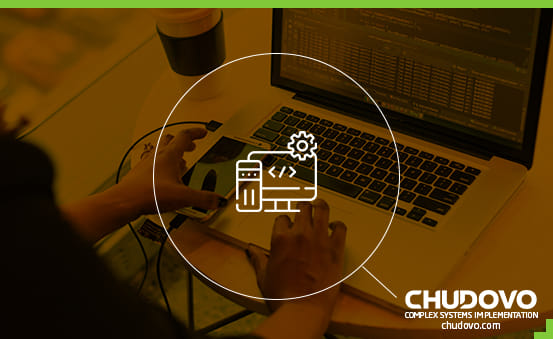 How To Find The Best App Developer in 2023 + Five Helpful Tips
A mobile application is one of the best ways to easily reach your customers, especially if you're a service-based business. Whether the app is your main product or an improvement in service, you may not know how to code or simply don't have time for it.
The best option would be to hire a mobile app developer. But do you know how to hire a mobile app developer? This article will guide you through hiring app developers for your business.
Table of Content
A. Steps to find mobile app developers in 2023
B. Tips for Finding The Best App Developer
8 Steps To Finding The Best Mobile App Developers In 2023
Hiring a mobile app developer is not as straightforward as hiring an accountant or an administrative staff. There are technicalities involved in deciding who will help you build your mobile app product and what their capabilities are.
To make your job easier, follow these steps on how to hire a mobile app developer:
Confirm your project details
Work on your budget
Send out a notice or announcement
Screen and vet the developer's responses
Interview the shortlisted candidates
Decide on the winning candidate
Contact the winning candidate
Step 1: Confirm your project details
Before you bring any developer on board, the first step to hiring a developer is to figure out the kinks in your project. These include specifying the problem, the solution, the target audience, the mobile app features, and the platform to release on. Setting all these in black and white is one way to streamline specialties so you don't hire the wrong person.
Once you've identified your target audience and the problem they face, it's time to validate the solution you're proposing. Will your app work perfectly for that demographic, or do you need to tweak certain features? And will you launch the product on iOS or Android platforms?
Next, work on the features you'll like the app to perform. If you're working on an SOS app that women can use to contact the police or close friends in an emergency, then a GPS tracker or location-sharing feature would be necessary to locate the user. Consider going with the simplest features first, then work your way to more details after the release.
Step 2: Work on your budget
After you've decided on the general details of your mobile app idea, it's time to consider how much you're willing to spend when hiring app developers and building your mobile app. How much you decide to spend might just be a tentative amount, but you should conduct market research.
Certain features and functionalities would cost more than others. So when listing all those ideas you have for your app, keep in mind that you might have to downgrade some or change them entirely because of how much they might cost at the end of the day.
Furthermore, you might need to hire additional developers or go through a mobile app development agency that'll provide you with full development services beyond just writing the code. Depending on your needs, it might either cost more or less, so keep that in mind for your budget too. local app developers
Step 3: Send out an Announcement, Find App Developers
Send out a notice of job advert for a mobile app developer complete with basic details about the project requirements and your budget. You can decide to publish it on your website and social media channels or go through other means of where you can find app developers for hire.
Before you do this, however, you must decide if you want to hire freelance app developers or go with a development agency, as stated in the previous step. How and where to hire app developers is beyond typing "freelance app developers near me" on google and picking the top candidates.
Step 4: Screen and Vet the Developer's Responses
After sending out your detailed announcement, you'll soon start getting responses in your mail, and that's when the harder work begins. You're going to get applications from all sorts of developers and agencies. You'll get the great, the beginner, or those that just don't meet your minimum requirement.
You must look past sentiments and screen out the responses that don't match your product's needs. But how do you know what to look out for in those applications?
Aside from your minimum years of experience, shortlist the developers who have worked on projects similar to yours and have used similar requirements too. Check out their portfolios, their website, and client reviews. You can even go as far as downloading other apps they've developed and testing them out to get a feel of things.
Step 5: Interview the Shortlisted Candidates
The next step is to reach out to those candidates who made your shortlist and request an interview. Send them details of the time and venue for the interview, and ensure you send a reminder before the date.
Once you've selected those who should be interviewed, work on the questions you'll ask each candidate. There should be a list of general questions concerning the project and another list that's personalized to each candidate's application, portfolio, and capabilities.
Ask them about their work ethic, the types of equipment they'll use, and how they'll handle certain asks for the project. Give room for them to suggest improvements to the product and for them to ask you questions. With every answer, score each fairly.
Step 6: Decide on the Winning Candidate
The interviews are over, and you have the scores for each candidate. However, it's always best not to rely on scores alone when hiring a mobile app developer. Select the top-scoring candidates and go back to their client feedback, check the style of coding, work ethic, and payment structure, and conduct due diligence by asking for referrals.
Along with the score from interviews, consider how each candidate would be beneficial to your organization and how they would fit within the workforce. Consider the questions from the candidates, like if they negotiated for higher pay and if you are willing to match it. Consult your human resource personnel and other business partners and reach a decision.
Step 7: Contact the winning candidate
Once you select your winning candidate, contact them with an offer and contract of engagement. If they agree to your terms, begin the employment process and start signing all the legal documents. But if they don't agree, see if you can negotiate your way through or if you need to give other candidates a callback.
Note that you should have your mobile app developers sign a contract of employment or engagement. These documents must state clearly the terms of your working relationship and every detail regarding deliverables and payment structure.
Also, in the same you contacted your top candidate with an answer, reach out to the other candidates you interviewed and let them know you wouldn't be moving forward with them. If possible, explain to them why you made your decision regarding their application. This way, you're building goodwill in case you need to reach out to them for future projects.
Five Tips for Hiring The Best App Developer
These five tips will come in handy when hiring a mobile app developer:
Use a Request For Proposal (RFP) for Development Agencies
Over Communicate and set clear expectations
Always ask for referrals when hiring a mobile app developer
Have your app developers sign an NDA
Conduct a short test during the interview process
Use a Request For Proposal (RFP) for app development agencies
A Request for Proposal for app developers is a document that tells potential developers what they need to know before bidding to develop your mobile app. In a way, it's much like when you want to hire freelance app developers on freelancing platforms. You give a basic overview of the project, enough to help the developer know what they're getting into.
In the case of a request for proposal document, it goes into much detail because the developers who bid for the project would need to provide cost estimates for the project while submitting their bids. It'll outline your project requirements and budget and a little about your company and goals.
This document is especially useful when hiring app developers because it saves you from answering multiple similar inquiries. A few of the sections this document contains are the project overview and company profile, project scope, technical requirements, project timeline, budget, bidding format, and selection criteria.
Always ask for referrals when hiring a mobile app developer
Everyone would appreciate a referral from a trusted source, whether it concerns hiring app developers or not. Getting referrals means the suggestions you receive would be from tested and trusted sources.
Another reason to use referrals when hiring freelance app developers is that the developers may not mention certain facts about their work ethic or work history in their public profile. Your trusted source may care enough about you and your project to lay all the cards down concerning what they heard and know about working with such developers.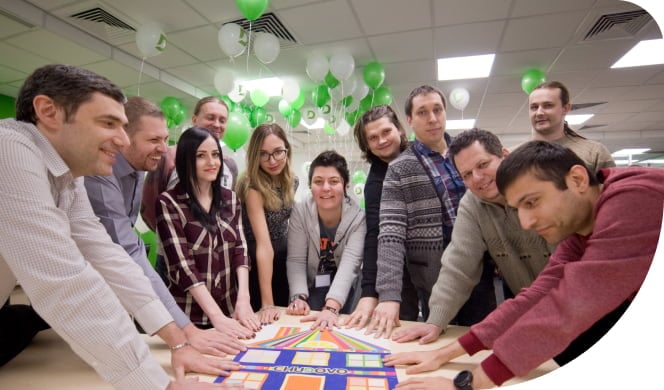 English and German
speaking engineers
Even when you have a list of local app developers you wish to work with, ask around to know if anyone in your circle or business space has worked with those people. Ask them about how the developer fared with deadlines, communication, feedback, teamwork, and paying attention to detail.
Overcommunicate and set clear expectations
When building your project, communication is of utmost importance, especially when your mobile app developer hire is a freelance app developer. Some people might think that getting the details on the table might result in being pushy or make the developer think you're not letting them do their work.
However, it is your project, and they're working to help bring your solution to life. The last thing you want is a product that looks and works nothing like what you wanted. The only time this works is if you both agree on a more improved version, but if not, insufficient communication would give you bad results.
In addition to communicating clearly, avoid jumping to conclusions. Ask questions to clarify controversial points and provide clarity when asked, particularly at the initial stage.
Have your app developers sign an NDA
No matter how much you trust your developers or the persons who referred them to you, the mobile app developer hire must sign an NDA. NDA means non-disclosure agreement, and it's a legal document that mandates the developers not to disclose confidential information and intellectual property regarding your idea to an outside party.
Ultimately, it protects you from idea theft, from the developer giving your idea to someone else or using the idea or code for themselves. If they breach the agreement, they're liable to face the law.
This should be signed alongside other legal documents and contracts after the app developer you hire accepts your terms. Once that's done, it's time to build what could potentially be the next million-dollar valuation.
Conduct a short test during the hiring process
Interviews and portfolio reviews are not the be-all and end-all of hiring a mobile app developer. Another way to find the best mobile app developer for your project is by conducting a mock test for your top candidates.
Some projects may be complex to execute, and you'll need to be sure that these developers can handle it, especially if your idea is a relatively untried one. Use the opportunity to sieve out developers who may not think outside the box.
Note that there's a thin line between setting a test to gauge a developer's skill level and using their knowledge to solve your product problem without paying them for it. Therefore, you must be wary of being seen as harvesting information and trying to get free labor.
Key Takeaway
When building a mobile app, how it turns out is essential to your brand image in the minds of your target audience. Choosing an unskilled or inefficient app developer can ruin your chances at business success and make you lose money.
To prevent such an occurrence, work out the details of your project, decide how much you're willing to spend, where you're going to hire from and conduct an interview. Use your project requirements and hiring metrics to decide on your final app developer during and after the interview.
Remember to always have your developers sign an NDA to protect your idea, ask for referrals before hiring, set clear terms, and consider using an RFP. Using all our suggestions, you'll be able to launch your product to the world in good time!
If you need highly qualified app developers at the right price for your project, contact us now!
Talk to us
Let's talk about your project!
We will contact you as soon as possible