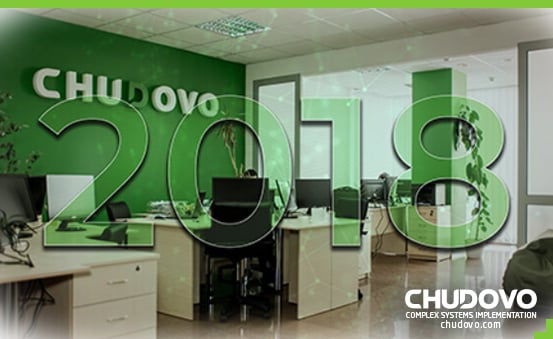 2018 year in digits
2018 year gives for our company new valuable events, projects and experience.
Just digits
Executed engineers work: 45.760 man/hours (8% growth)
Technologies in use: Microsoft.NET, Java, Python, PHP(Magento, Laravel, Zend), AI/ML, MEAN, Xamarin, Front-End(Angular, ReactJs), Unity3D
Clouds in use: Azure, AWS
Amount of projects: 19
Project domain areas: Video Security, Medicine, Logistics, Social Networking, Banking, e-Commerce
Customer countries: Germany, USA, Switzerland, Canada, Ukraine
Valuable events
May-December: Chudovo works on projects for ALDI Group and Roche
December: Chudovo has finished video security projects
Thanks to the Customers, Partners and Colleagues!
Talk to us
Let's talk about your project!
We will contact you as soon as possible