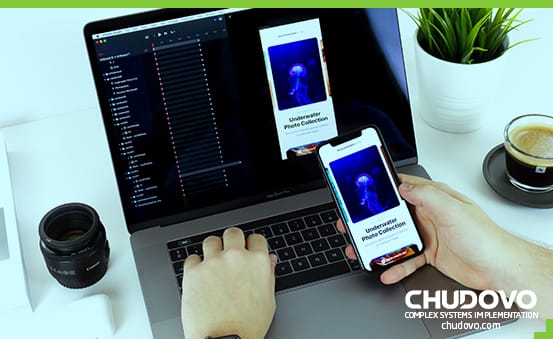 Basic Pros and Cons of White Label App Development in 2023
The mobile application market is growing and offers major opportunities for businesses. Engagement increases year-on-year, users spend 88% of their time with a smartphone in mobile apps, and revenue generation is projected to hit $935 billion by 2023.
As you read this, we're guessing you are here for one of two things. For one, you could be interested in the world of mobile app development and wish to learn about the intricacies of white labeling. On the other hand, you may be an experienced software developer who wishes to branch out into providing white-label applications. Be sure you are at the right place to learn whatever applies to you.
Custom application development is great for personalization. However, white-label app development provides a unique medium through which businesses or developers can tap into the fast-growing mobile app market. Keep on reading as we provide information on what white-label app development is and, more importantly, the benefits and possible downsides of choosing it for your mobile applications. Let's get right in.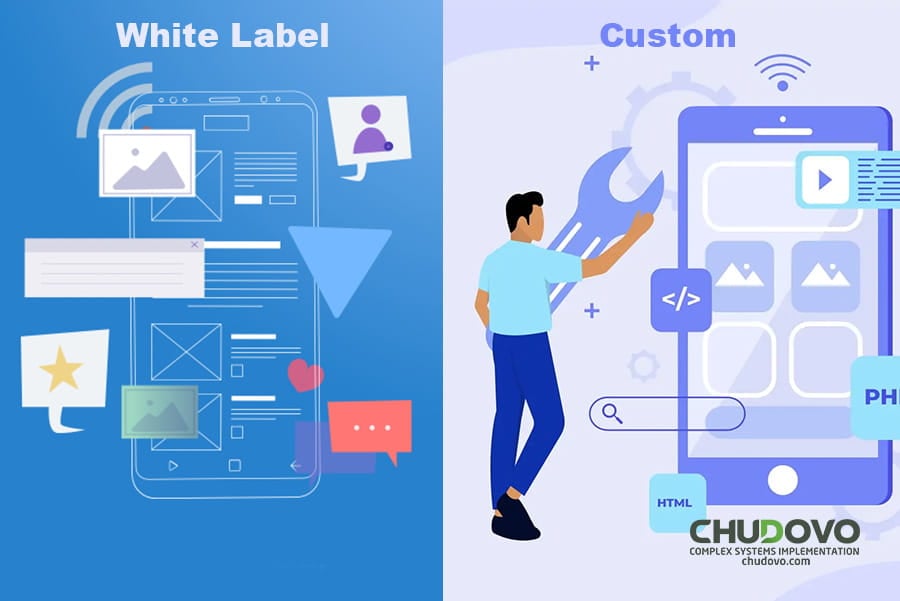 What is White Labelling?
Defining what "white-labeling" is in the first place helps you understand what a white-label app is much better. White labeling is simply the process of creating an easily-customizable product and selling this product to businesses. Then, these businesses rebrand the customizable product and sell it as their own product.
Look at it as manufacturing a bottle and placing a white blank label on this plastic bottle. Next, you sell the bottle to a business, and this business customizes it by inscribing its brand logo and colors on the white blank label. It then resells the bottle as a product of its brand.
Of course, with mobile applications, software solutions, or any other type of product, it goes more than just including names and brand logos.
What is White-Label App Development?
White-label app development involves creating an application with the relevant software features needed for a niche of businesses to function properly. For example, you create a customizable white-label payment-processing app and sell it to a payment-processing business or platform. This mobile platform customizes the app with its branding and business data, then presents it to customers as its mobile application for them to use.
What is awesome is that you can sell this same white-label solution to other payment-processing businesses to rebrand and use as their own. But, of course, the white-label app only serves as a base structure, and this is where a lot of the advantages of this app development model come from. In many cases, you also maintain the white-label application for the businesses you sell to.
From this definition, however, it is quite easy to mistake white-label app development for custom application development. Differentiating these would help you understand the true extent of the benefits and downsides when you choose a white-label mobile app.
Differentiating White-Label Mobile Apps From Custom Mobile Apps
White-label applications are quite similar to custom applications, but this similarity majorly overlaps in one element; branding. While white-label solutions are generic applications created for businesses to customize with their brand and business data, custom apps are mobile apps specifically created for a business and that business alone.
Custom apps are created to satisfy all the needs specific to a business comprehensively. The codes are unique to the business and what it needs to solve its specific customer problems.
With a white-label app, the codes and products help to provide solutions common in the business' generic niche. It is made easily customizable so that multiple businesses within this niche can utilize it to provide general solutions to their customers.
It is important to note that there are B2B and B2C white labeling models. B2B white labeling is the ordinary model where a developer sells an app to other businesses to rebrand and use as their own.
B2C white labeling involves a business rebranding a white-label app and offering it to its customers. Through the business' white label mobile platform, these customers can make changes to the app to have more personalized access to the business services.
Benefits of White-Label App Development
White-label applications provide a barrage of advantages to app development services and businesses that wish to utilize them.
Benefits For Developers
Some of the advantages white-label apps offer a software development company or service include:
Single Investment of Cost, Time, and Energy
Generally, writing code to build any software solution takes time and effort. When you choose to build custom mobile applications for businesses, you spend a tremendous amount of time on each development project. White-label mobile apps help you with this.
With white-label applications, you invest your time and energy in building only one generic application or software. As a result, building a white-label application is more cost-effective than creating custom mobile applications for each business you deal with.
To ensure your one-time investment is worthwhile, all you have to do is make sure this application has features that serve all the essential needs of businesses in your chosen niche. You also ensure that it is easily customizable for branding and upgrading purposes.
Capture Market Share Faster
As mentioned earlier, the mobile applications market is rapidly growing (more than the web development market). As a result, businesses will urgently need mobile applications to serve their customers better, and a white-label solution allows you to capture these businesses.
By saving time with your one-time investment, you get to focus more on convincing businesses of the reliability of your application. Then, you simply sell your application as a ready-made product to businesses needing a mobile application.
The more comprehensive and customizable your application is, the easier it is to market and the more businesses you capture.
No Code Required
The advantage of "not having to code" is one for individuals that are good with marketing and wish to concentrate mainly on this side of the mobile development business.
You can easily hire an expert white-label app development service to create one for your niche of businesses. Alternatively, if you wish to create the application yourself, there are no-code white-label app-building platforms you can utilize. You then get into the mobile development market and focus on building credibility for your white-label app among target businesses.
Benefits For Business Owners
Comparatively, you may have more benefits to gain from white-label applications as a business owner. Some of these include:
Lower Cost of Acquiring Application
Simply put, white-label applications are cheaper than custom mobile applications. Understand that you purchase a ready-made generic application. You expectedly to spend less compared to commissioning an application specifically tailored for your business.
This is a benefit you will particularly cherish as a startup owner, given the limited financial resources that may be available to you. What's more, white-label application providers also offer these apps with different tiers or suites of features. Although this affects functionality, you acquire a mobile application without exceeding your budget or paying for functionality you don't need.
Quick Mobile Application Turn-Around
Your customers may be clamoring for a mobile application, or you may need to capture more market share as soon as possible. For example, rather than waiting three to nine months for a custom mobile application, you could just subscribe to or acquire a white-label application from a vendor that serves your business niche.
The deployment of your app then depends on how fast you incorporate your brand and business data into it. You can customize this application and get it up and running within mere days, saving yourself hundreds or even thousands of hours.
Easy Customization
White-label applications are easier to customize than custom applications. While custom mobile applications almost always require you to get into the code to make changes to front-end elements as small as text color, white-label applications are easily changed through the platform provided by the developer.
You typically need zero coding knowledge to make these changes. "No code" means it is easier for you as a business owner to sync the mobile application with changes to other aspects of your business, like product updates or rebranding.
Post-Release Reliability and Sustainability
White-label mobile applications are typically made up of a sustainable software framework within your niche. Unlike tailored custom applications, the codes running a white-label application remain the same for everyone that has access to them.
Adoption by multiple businesses means the codes have gone through a huge series of testing with different users. This reduces the risk of encountering bugs or mistakes in the code.
Easier Maintenance
White-label app developers typically provide continued support that takes care of the backend aspect of the application. This means your maintenance processes are outsourced to experts who know the application's workarounds, and you get to place more focus on other aspects of growing your business.
From all these, you see that software developers and business owners have significant advantages to gain through a white-label solution.
Developers save time and effort in providing software to multiple businesses. There is also an opportunity for resellers to capture a share of the market through non-code white-label app builders
On the other hand, business owners save costs and time when providing customers with intuitive mobile applications. They also enjoy the additional advantages of reliability, sustainability, and outsourced application maintenance. These are factors that ensure seamless business operations and growth.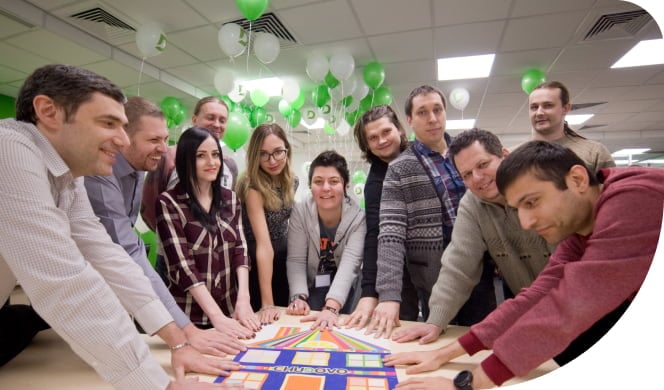 English and German
speaking engineers
Drawbacks of White-Label App Development
No matter how enticing its benefits are, white-label app development isn't a perfect model. This applies to both developers and business owners, with the latter facing more risks.
Drawback For Developers – Easy Loss of Customers
White-label developers that provide their applications through a SaaS model or who charge for continued application maintenance face a great risk of losing customers. Why?
Well, as we will discuss shortly, there is a barrage of disadvantages in this application development model for business owners. These disadvantages revolve around customization, scalability, uniqueness, and security.
When your customers have enough resources to afford a custom mobile application, they make this switch almost immediately. Your move against this downside should be to create a white-label app that doesn't just provide comprehensive features. Instead, you create one that also has the flexibility to meet future customer business requirements.
Drawbacks For Business Owners
Business owners face as many downsides to adopting a white-label application as upsides. These disadvantages include:
Limited Customization
Yes, customizing white-label applications could be easier than making changes to custom apps. However, the level of changes you can make to these white-label applications is drastically limited. This is one of the top disadvantages of opting for white-label apps.
Custom development allows you to provide highly dedicated solutions that are specific to your customers and business objectives. Most times, white-label applications only allow you to offer solutions that are common within your industry.
Poor Source Code Quality
With a lot of white-label applications, you don't have access to the source codes or permission to edit the source codes. Unfortunately, this means you don't have any control over the build quality of the application you adopt, putting you at risk of poorly-written codes.
You are left to hope that the developer has done due diligence, which is a reason why you should be careful while picking an app to adopt.
Security Risks
With access to the backend of the application granted to only the app developer, you put yourself at risk of data exploitation. In addition, there could be loopholes purposely created within the application source code to allow unauthorized infiltration into your user database.
If you don't deal with a trusted white-label app developer, your application data may be sold to third-party platforms. With custom applications built by your development team, these risks are reduced to the bare minimum.
No Competitive Advantage
Remember that the white-label application you have access to is also available to other businesses in your niche. These businesses are your competitors, and with the application providing everyone with the same features, white-label application development doesn't put you ahead of the rest.
You risk branding overlap where your application service looks similar to other businesses. The application's structure has no brand uniqueness, and you are limited by overall functionality.
Custom app development allows you to integrate your unique service proposition through specific coding. With white-label applications, you have only your branding and marketing to rely on to stand out from the crowd.
Risk Rejection From App Stores
Mobile app stores, such as the Apple Store and Google play store, have restrictions specifically targeting white-label applications. Apple went as far as completely banning the publishing of "Apps created from a commercialized template or app generation service" upon the release of iOS 11 in 2017. This describes white-label apps.
Although Apple has reversed this decision, it still maintains strict guidelines on publishing these templated applications with very common or copied design structures. This is an attempt by the app stores to minimize clones and spam applications published on their platforms.
Scalability Issues
Except your app developer makes considerations for possible changes in future customer requirements, your ability to upgrade your white-label app on-demand is greatly limited. As a result, you always have to rely on or wait for your developer to incorporate the necessary changes you need.
What's more, your white-label app developer can choose not to incorporate your specific changes as it hosts the same application for many other businesses.
Helping You Decide: Do the Disadvantages Outweigh the Benefits of White-Label App Development?
The answer to this depends on your specific business needs. For example, if you are a startup with limited financial resources and you need to focus more on growing your business, white-label applications are great for you. On the other hand, White-label applications are good choices if you are a developer who wants to focus more on marketing and selling applications rather than building them.
On the flip side, you are better off with custom applications if you run a fast-growing business. This is if you run a business that needs the flexibility to scale up or upgrade mobile applications fast, want a competitive advantage through unique coding, and are wary of security regarding user data.
There are barely any downsides for developers. On the contrary, you stand to gain a lot from white-label apps as long as you create an excellently and comprehensively coded application and provide reliable support and upgrade services to your clients post-release.
White Label App Development FAQs
How Much Does a White-Label App Cost?
Setting up a white-label application can cost as little as $1,000 to $3,000 and as high as $60,000 to $70,000. Your costs majorly depend on the functionality of the app and how advanced its features are, as well as whether you wish to deploy it on a single platform (e.g., only iOS) or multiple mobile platforms (e.g., iOS and Android). You may also be subject to monthly fees for maintenance or to retain access to the app.
What Are the Best Industries to Target for White-Label App Development?
A lot of industries use white-label solutions, and this will remain the same as long as businesses need to provide customers with a mobile application. If you want to gain more market share, however, you want to target the e-commerce, restaurant, travel, rideshare, fitness, and education industries. This is because these industries are projected to have comparatively more user mobile app adoption and are easier to get into.
What Are Single-Tenant and Multi-Tenant White-Label Apps?
White-label apps can be differentiated by how much access developers want to give clients to the application. With single-tenant white-label apps, developers only create the backend framework of the application and sell this to the customers to create their front-end elements however they wish.
Multi-tenant white-label apps involve the developer creating the front end and backend and providing access to the app through a cloud service. This is the more common pay-as-you-go SaaS model where the developer hosts the software, manages each customer's app data, and offers white-label app customization through an array of pre-built functionalities.
Single-tenant white-labeling offers more front-end customization to businesses, while multi-tenant white-labeling is cheaper for businesses and easier to maintain for developers.
If you need highly qualified white-label app developers at the right price for your project, contact us now!
Talk to us
Let's talk about your project!
We will contact you as soon as possible