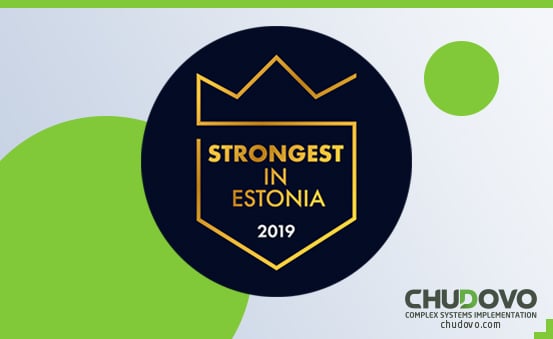 Chudovo OÜ awarded 'Strongest in Estonia 2019' with credit rating AA
Chudovo OÜ was acknowledged as industrious Estonian company whose economic situation is very good (AA) according to the Creditinfo rating. The Creditinfo Rating is a company's unique overall rating which is based on an analysis of the economic and financial situation as well as the payment behaviour of the business. It is a thorough, reliable and prompt credit analysis instrument applied to all actively operating companies in Estonia.
AA credit rating is awarded to 6,8% of Estonian enterprises that have good economic status, financial results and exemplary payment history. Creditinfo rating is based on international models that find extensive recognition outside Estonia.
The Strongest in Estonia certificate is issued to selected Estonian companies only. Developed according to international standards and adjusted to fit the Estonian market, unbiased credit rating report is prepared on the basis of the company's financial, economic and payment behaviour.
This is proof of the contribution to the development of the Estonian economy and honest business culture. An AA-group rating is a sign of trustworthiness and provides with a sense of security when establishing business relationships. A Creditinfo rating is developed on the basis of international models and is accepted both in Estonia and abroad.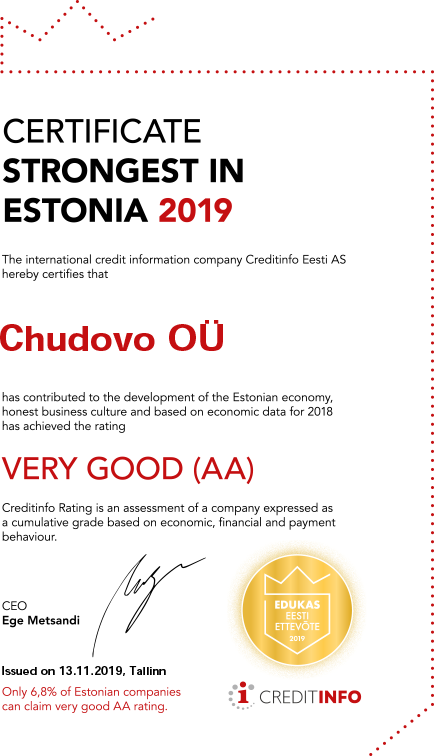 Talk to us
Let's talk about your project!
We will contact you as soon as possible