Chudovo OÜ awarded 'Strongest in Estonia 2023' with credit rating AA
Chudovo OÜ for the third time in a row has emerged as one of the premier companies in Estonia, achieving an impressive AA credit rating and securing a coveted spot in Creditinfo's esteemed list, "The Strongest in Estonia."
For the past almost 20 years, Creditinfo has been bestowing the prestigious "Strongest in Estonia" certificate upon Estonian companies that have consistently maintained a high credit rating and contributed to the country's economic growth and positive business culture through their robust financial condition and operational principles. This esteemed certificate provides an avenue for companies to differentiate themselves from competitors by showcasing their exemplary creditworthiness and trustworthiness.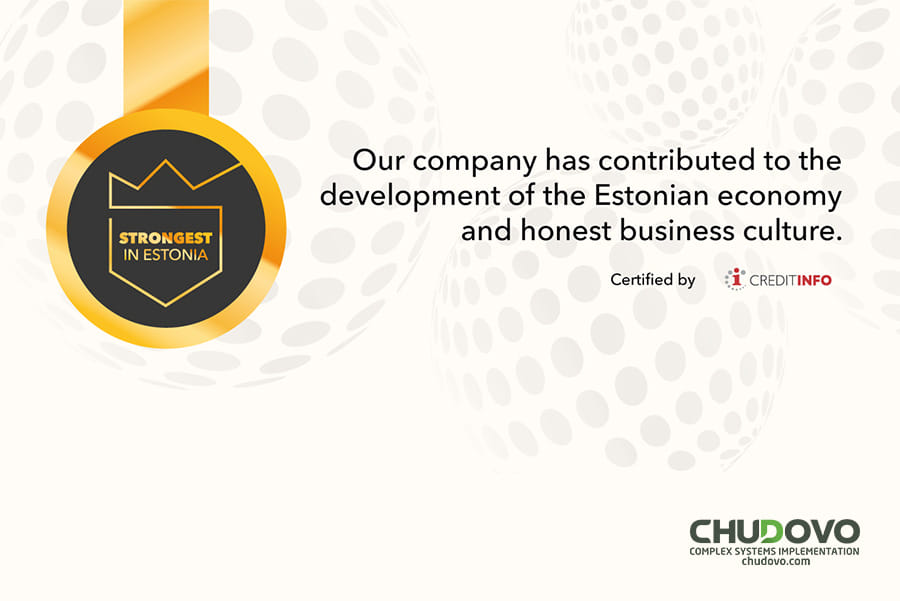 This AA credit rating stands as a testament to Chudovo OU's exceptional operational practices, successful growth trajectory, financial stability, and adherence to the highest management. Being awarded an AA grade signifies the company's reliability to its partners, while ensuring minimal risks in collaborative endeavors.
We extend our heartfelt gratitude to our dedicated employees and esteemed customers whose unwavering commitment and mutually beneficial partnerships have propelled Chudovo to continue its remarkable growth and receive well-deserved recognition in the market.
Talk to us
Let's talk about your project!
We will contact you as soon as possible