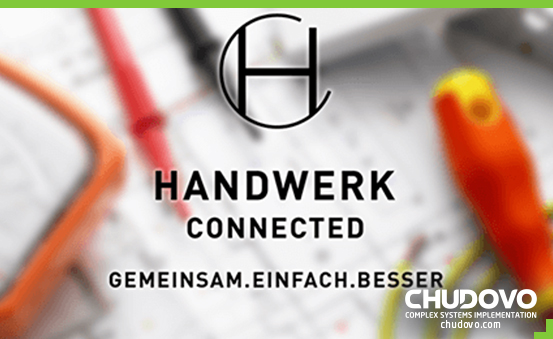 Chudovo released social network for staff exchange
Chudovo team developed from scratch a digital cooperation platform for covering staff needs in craft industry. Finally the first version of the application went live and we are happy to be part of this process.
Neutral cooperation platform for the craft industry with a focus on personnel is designed exclusively for company owners, being an optimal solution against the shortage of skilled workers. Using the application it is easy to build a profitable collaboration with other owners of the industry or across trades.
Social networking system allows the companies to manage and allocate their resources rationally as well as to propose partners own employees for an exact period of time or to perform a search for specialists with corresponding skills, experience and location in narrowly specialized areas according to current needs of organization. On the one hand designed system helps to simplify the process of employee search, making it easier to find a fitting person within the defined time/rate/scope etc and on the other hand it helps company to get a profit from the work of an employee, who currently has no internal tasks and can be involved in work externally.
Talk to us
Let's talk about your project!
We will contact you as soon as possible