Full Guide to Choosing a Machine Learning Consulting Firm in 2023
Choosing a Machine Learning consulting firm for your business has become increasingly important in recent years, as ML technology has become an integral part of many industries. Businesses are now looking for ways to leverage the power of machine learning to get an edge over their competitors, and for this, they need an expert consulting partner.
But with the increasingly frequent emergence of new ML companies and services, it's become difficult to know which firm will be the best fit for your business. That's why it's imperative to have a good understanding of the various aspects of Machine Learning consulting and the criteria to look out for in a firm.
This article will take you through 10 things to consider when choosing a Machine Learning consulting firm in 2023. We'll also discuss the questions you need to ask yourself before reaching out to the firms, and some helpful tips to avoid making any mistakes that could lead to expensive projects with no results.
10 Things to Look out for in a Machine Learning Consulting Firm
1. Commitment to Customization:
When looking for a Machine Learning consulting firm, it's essential to ensure they will customize their services according to your specific business needs. AI technology is a complex and highly customizable field, which can be used to optimize many different processes, so finding a firm that is willing to tailor their services specifically to your business is key.
2. Proven Process and Experience:
It's also important to ensure the firm you choose has a proven process and a solid track record when it comes to ML consulting. Check their website and get a list of their previous projects and their satisfied clients. This should give you an idea of the quality of the consultancy and their level of expertise.
3. Transparency:
Transparency is essential, and the machine learning consulting firm should strive to inform and involve its clients throughout the stages of the project. This includes informing clients of challenges and potential risks as they emerge, being transparent about the process being used, and providing detailed descriptions of decision-making processes and the data being used to make those decisions. A consultancy that is open and forthcoming throughout the project is paramount for successful outcomes.
4. Technology Stack:
Investigate the technology stack that the machine learning consultancy uses for the project. This should include the programming language functioning as the backbone, and any existing libraries or frameworks that need to be included.
Also, consider whether the team has the necessary hardware and software resources for the project to be successful including automated hardware and software testing.
5. Support and Maintenance:
It's also essential to ensure the Machine Learning consulting firm you choose offers ongoing support and maintenance services. It's not enough just to have a successful implementation; you need a firm that will be there to help you with any issues that may arise along the way.
6. Team Structure:
In order to have a successful ML project, it's important to have the right team of experts. Find out more about the team structure of the Machine Learning consulting firm you are considering, and ensure they have the right mix of experience, skill, and knowledge to get the job done.
7. Fees and Costs:
It's also important to pay attention to fees and costs, as ML projects can be expensive. Make sure you get a clear understanding of all costs associated with the consulting services, as well as any potential additional costs in the event that the project runs over budget.
8. Open Communication:
In order to have a successful ML project, regular and open communication is essential. A good consulting firm should have a dedicated customer service team who can provide support, answer any questions you may have, and ensure that all issues are resolved in a timely manner.
9. Testimonials and Reviews:
It's important to check the customer reviews and testimonials of the Machine Learning consulting firm you are considering. This should give you an insight into the quality of their services, as well as any issues their previous clients may have experienced.
10. Security and Privacy
Finally, it's also essential to ensure the Machine Learning consultancy you are looking into takes security and privacy seriously. The integrity and security of your data are paramount, so make sure you understand the security protocols and procedures that the firm will be implementing to protect your data.
Proven Tips to Avoid the Common Mistakes that Lead to Failed or Overly Expensive Projects
As businesses become increasingly data-driven, more companies are turning to Machine Learning (ML) Consulting Firms to help them stay competitive. ML Consulting Firms offer a wide range of services, from developing ML models to deploying custom ML solutions. But, if the project is not planned and executed correctly, it can be costlier than necessary or even lead to failure. Thus, here are 5 tips to help you avoid the most common mistakes that lead to failed or overly expensive projects when hiring a machine learning consulting firm:
Vet the consulting firm
First and foremost when choosing an ML Consulting Firm, it is important to verify that the firm is experienced and has proven experience in the specific domain you require expertise in. It is vital that you select a consulting firm that is well-versed in the type of project you are looking to execute.
Research the portfolio of the firm, the qualifications of its team members, the success rate of similar projects they have completed, and the kind of results their clients have achieved. Make sure to look into user reviews and customer feedback, as this can provide you with another layer of insight into the success of the consulting firm in the past.
Set the right expectations upfront
Once you have selected a consulting firm, make sure to set expectations for the project before signing any contract or agreement. It is important to have a clear understanding of the deliverables, timeline, cost, and any other commitments from the consulting firm upfront.
This will help prevent any misunderstandings or miscommunication down the road. You should also make sure to provide the consulting firm with all the necessary data and information required for the project from the get-go.
Gather your data
When it comes to any ML project, data is king. Without the necessary data, the project cannot move forward. It is essential for businesses to collect, curate, and analyze their data before leveraging the expertise of an ML Consulting Firm.
Gathering the right data is critical to the success of the project and will also save a lot of time and money as time and money are spent on data analysis, data cleansing, data verification, data reporting, etc.
Understand the pros and cons of ML models
When it comes to selecting the right Machine Learning technique, it is critical to choose a technique that is appropriate for the specific dataset and goals of a business. It is important to understand the pros and cons of various ML models and carefully evaluate which one fits best.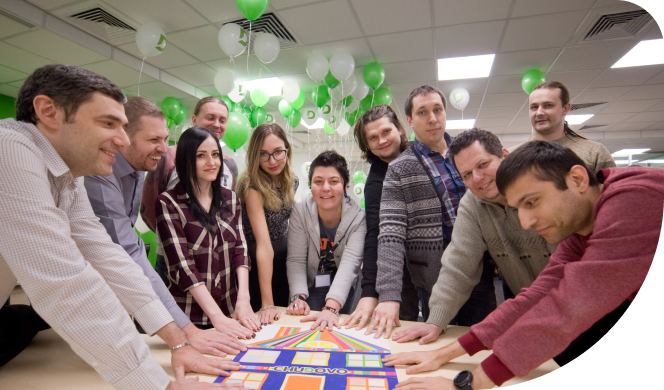 English and German
speaking engineers
There are a variety of ML models available, such as recommendation systems, natural language processing, computer vision, and others. Consulting firms can help in this evaluation process, providing guidance on the most suitable ML model and suggesting the best approach for a particular project.
Have internal developers on standby
Finally, businesses should consider having developers on hand for any ML project. The consulting firm can provide the expertise to implement the project. But, having internal developers with experience in machine learning will help with any potential issues or improvements over the lifetime of the project.
Having a team on hand that can quickly fix any troubles or add implementation changes can help the success of a project in the long term.
By employing these tips, businesses can avoid common problems and costly missteps when selecting an ML Consulting Firm. This can lead to better planning, execution, and results while also saving money.
In summary, businesses looking to leverage the power of ML should remember to conduct due diligence on their selected consulting firm, set expectations before committing to the project, collect and curate the right data, select the right ML model, and ensure availability of internal developers.
Main Conclusions
When it comes to finding the right Machine Learning consulting firm for your business, understanding the different criteria to look for and the questions to ask yourself can be a big help. Looking for firms that specialize in customization, have a proven process and track record, offer adequate support and maintenance services, and are transparent in their dealings are all important steps to consider.
Similarly, asking yourself questions about your budget and goals, researching the clients the firm has previously worked with, and setting a realistic timeline are important parts of the decision-making process. Finally, taking the time to avoid the common mistakes that can lead to failed or overly expensive projects can also go a long way toward ensuring success.
Ultimately, having a thorough understanding of the Machine Learning consulting process and the criteria to look for can help you make the right decision when choosing a Machine Learning consulting firm in 2023.
That said, let's draw the curtain here by saying, there is no better Machine Learning consulting firm that fits your custom needs and requirements in 2023 than Chudovo.
OUR ML DEVELOPMENT SERVICES AND EXCLUSIVE LEARNING SOFTWARE DEVELOPMENT WILL ENABLE YOU TO ENJOY:
Profit Increase
New opportunities
ImproveD efficiency
Reinforced data security
So what are you still waiting for? Following this link to learn more about our machine learning consultancy services.
You can also contact us right away to get started.
By asking these questions and evaluating the responses, you can gain a better understanding of the consulting firm and their ability to ensure the success of your machine learning project.
FAQs You Need to Ask Yourself Before Reaching Out to Machine Learning Firms for Consultancy
Reaching out for help on a machine learning project or looking to invest in machine learning can be a daunting process. It is important to do your homework and ask the right questions before partnering with a machine learning consulting firm. Here, we present the top FAQs you should ask yourself before hiring a consultant.
1. What Is Your Business's Machine Learning Goal?
Before you reach out to a Machine Learning consulting firm, you need to have a clear idea of what type of machine learning task you are trying to achieve. It could be anything from developing a vision recognition algorithm to processing natural language for capturing customer feedback.
Having a goal in mind will help the consulting firm identify the best approach and technologies to use for your needs.
2. Which Machine Learning Technologies to Choose?
There is a wide range of machine learning frameworks, tools, and technologies available – such as Python, TensorFlow, Caffe, Scikit-learn, etc. Each offer different features and capabilities and the choice of which to use will depend on the specific goal you are trying to achieve.
Your ideal consulting firm should be willing to provide you with advice and guidance on the best technologies for your needs.
3. What Are the Scope and Resources?
It is quite important to understand the scope of your machine learning project and the resources that you need to get the job done. This includes understanding the data you need for the project, the expertise required for the project (data scientists, engineers, etc.), and the amount of time needed to complete the project.
4. What Kind of Support Does the Machine Learning Consulting Firm Offer?
It is important to find out what kind of support the consulting firm offers in terms of resources, experience, and technical expertise. Most firms should offer project management, implementation, and optimization support, as well as expertise in AI, ML, and DL technologies.
5. What Types of Deliverables Does the Consulting Firm Provide?
The type of deliverables you receive from a consulting firm should be clear and defined. It could include anything from deliverables such as prototypes or proofs of concept to production-ready code and performance metrics.
6. What Is the Cost of Consulting Services?
The cost of consulting services can vary depending on the scope of the project and the consulting firm you choose. It is essential to understand the pricing model that the firm follows and get a good estimate of the cost before hiring them.
7. What Are the Post-Project Support Services?
Once the project is complete, you also need to find out what post-project support services a consulting firm offers. It could include anything from issue resolution and bug fixes to maintenance and software upgrades.



Talk to us
Let's talk about your project!
We will contact you as soon as possible