Magento vs Shopify: Which Ecommerce Platform to Choose for your Business?
In this newfound era, the Zen Z entrepreneurs yearn to settle only for eCommerce businesses, and it's no wonder why. While this is an incredible idea, the process often turns out to be in a daze when it comes to choosing the best eCommerce platform. After all, technology has bestowed us with several platforms with exclusive features and architects.
Two of the most top-holes – Magento and Shopify are mostly the reason for debate. It is because both offer unique benefits but a lot of dissimilarities. This makes one better fit than another in specific cases. But how do beginner eCommerce retailers determine their suitability? It is indeed a little complicated process, but thorough research about Magento vs Shopify can help to make an informed decision. Let's get started.
Main Difference Between Magento and Shopify
What Is Magento – Magento is an open-source platform written in PHP and is free to install into the system. It allows retailers to relish a flexible shopping cart system, full control over the website look, and content functionality to increase the leads.
What Is Shopify – Shopify is an eCommerce platform built on open-source technology that lets retailers sell the products online. For beginners who are not well-versed about what is Shopify, it is one of the easiest solutions to execute high-profile online businesses. Security, 24/7 Shopify support for customers, customizable, and SEO friendliness are some of its A-list benefits.
Both Magento and Shopify are two of the most high-famed platforms across the world. In recent years, they went through various updates that make them the best solution to operate an online business. But as a retailer wishes for the most suitable option out of the two, here we have presented the detailed guide on Magento vs Shopify.
Ease of use
Magento
Magento is free to download and use, but it is not accountable for sorting out the server or web hosting. Magento developers have to register for the domain name and update the software on their end. In fact, a developer is required to be technical-savvy to use the platform for eCommerce goals.
Though Magento eCommerce is error-free and easy to set up, it is not easy to get used to the Magento platform. Its steep learning curve makes it productive and efficient only for professional web developers.
Shopify
Shopify is a user-friendly hosted platform, which means that the process of hosting, web security, and software updates will be all automatic. Shopify websites entail less technical knowledge; thus it is easy for a beginner Shopify developer to execute eCommerce activities.
Another pro benefit of using Shopify is that users can easily customize their store and its look by moving or dragging the elements around the page. Besides, adding new products on the Shopify websites is a cinch for users. With the dashboard being simplified, Shopify users can conveniently and confidently handle every aspect of online marketing.
Verdict – Here, Shopify is a clear winner in the race of Magento vs Shopify as it is the simplest and user-friendly option for both Shopify developers and eCommerce retailers.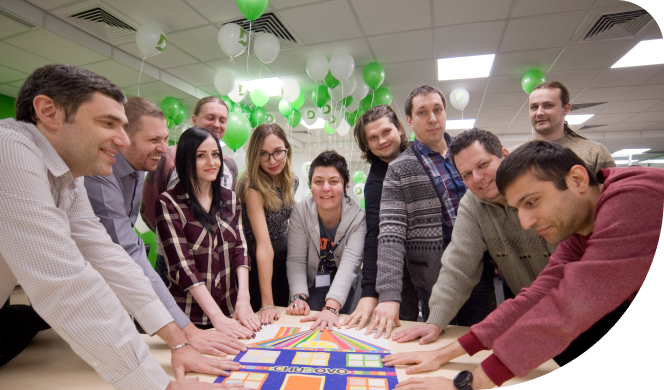 Looking for a new challenge?
Shopify Pricing vs Magento Pricing
Magento
Magento is an open-source eCommerce platform and is free to download and use. But it is still going to cost a user for Domain name, Hosting, Development, Third-Party Integrations, and Payment Gateway. The Magento pricing starts at $1988.00 each month.
Magento pricing for a license is $22000/year.
Magento pricing for third-party extensions varies between $0 to $299+.
Magento pricing for hosting $10 to $25 for shared hosting and $2000 to $4000 per month for dedicated and cloud hosting.
Magento eCommerce does not include any cost for transaction fees.
The one-time theme cost for Magento eCommerce is $29 to $499.
Shopify
Depending upon the level of the plans, Shopify includes the costs for a domain name, hosting, license, third-party integrations, transaction costs, and payment gateway.
The price for the license fees starts at $29 per month. The highest can be $299 per month.
The Shopify transaction fee starts from 2.9% + 30c per transaction. It is the additional price for the payment made by merchants with Shopify Payments.
The cost of extension ranges between $0 to $15 per month, based on the plans.
Shopify cost for hosting is included in the monthly plan only.
Shopify also covers the one-time cost for theme installation, which is $0 to $180.
There are five plans for Shopify – Shopify Lite ($9/month), Shopify Basic ($29/month), Shopify ($79/month), Advanced Shopify ($299/month), and Shopify Plus (negotiable, but cost around $2000/month).
Verdict – As both Magento and Shopify comprise unique pricing features, the choice between the two depends on the business needs and budget.
Types of products you can sell.
Magento
In contrast to Magento vs Shopify, Magento eCommerce aims to serve both B2B and B2C audiences. Magento merchants can sell any product and services, be it physical, digital, subscription-based, or B2B wholesale.
It offers sheer flexibility and extension for customization, thus making it a fit choice for companies with high-level. But it still lags behind Shopify if a business yearns to grow with limited time and technical knowledge.
Shopify
Shopify allows an online merchant to sell both physical goods and services. In the case of a digital product, a user has to install the add-on from the Shopify Marketplace. This will help one to acquire a downloadable link for the digital product. Additionally, users can also make use of the best Shopify apps meant for digital downloads without spending extra bucks.
Withal, it is a must for users to pay for an add-on if they want to trade for the subscription-based services on a Shopify website.
Verdict – Here, the concept of Shopify Vs Magento heads towards no apt winner. This is because both can be put forth for selling tangible and intangible products. Nevertheless, if an enterprise is looking specifically to enhance its aspect of B2B marketing, Magento would be the best choice.
Themes/Template
Magento
The tale of Magento templates is quite different. Magento eCommerce only features 15 premade themes (free and premium). The cost for premium Magento themes is $499. This is because the platform presents the opportunity to the users to create Magento themes from scratch. Many third-party developers create and sell Magento themes.
All in all, Magento eCommerce platforms offer various benefits when it comes to Magento templates and themes. These are flexible customization, the option to add animation, the addition of newsletters, and the placement of 'cross-selling blocks' on the product pages.
Shopify
Themes play a vital role in providing the audience with a great experience. Shopify developers and merchants can have access to 9 free and 64 premium templates. In fact, Shopify themes are less costly as eCommerce owners have to pay $100 to $180 for one time only.
Adding more, Shopify themes are catchy, interesting, and responsive irrespective of the digital devices. Some of the top-hole benefits that a user can enjoy with Shopify themes include dragging and dropping the elements, adding and creating new pages with ease, and adding social media feeds. Most importantly, Shopify themes are mobile-optimized, which means merchants can easily fulfill their goal of providing a quality customer experience.
The only barrier with Shopify themes is that the platform harnesses Liquid- Shopify's templating language. Shopify developers need to be well-acquainted with JavaScript, HTML, and CSS to customize Shopify themes.
Verdict – Though Magento has its own benefits, Shopify can allow a user to have full control over the theme. Thus, in comparison to Magento vs Shopify, the latter wins this round.
Search engine Optimisation (SEO)
Magento
Magento is an SEO-friendly eCommerce platform, and also users extend their SEO scope via informed tricks. In contrast to Magento vs Shopify, Magento is the best choice if an online merchant is determined to provide a better user experience. The reason being, Magento provides full control over everything in the system.
Magento eCommerce comprises a wide range of SEO features such as the option to amend meta page titles, meta descriptions, and adding in schema markup. Magento store owners also enjoy the ability to alter default settings and customize the website. But all this calls for a competitive knowledge in SEO and programming language.
Shopify
Search Engine Optimization (SEO) helps a customer easily find the products and services they are looking for. This also influences the store ranking on Google and other search engines. Shopify is a simplified solution for users who endeavors to optimize their store for SEO.
The SEO options of the platform are not unique but surely significant to make headway in this competitive world. These include customizable title tags, meta information, automated site map generation, and 301 redirects.
Further, users can hook to the best Shopify apps by SEO managers that let them have control over the interface. To obtain the benefit, the user has to pay $20 per month. Other than an app store, Shopify partners can also help beginners to proficiently optimize their Shopify website for SEO.

Verdict – Magento vs Shopify, Who wins this aspect? It goes without saying that Magento is a robust solution if the goal of an entrepreneur is to build an SEO-friendly website.
Payment Solutions
Magento
Magento, on the other hand, does not provide its payment processor. Magento users are entailed to install the extensions via the Magento marketplace at the cost of transaction fees. Currently, there are around 349 payment options to choose from.
However, the only hindrance in Magento development in terms of payment solutions is a requirement of multi-language support. This is because Magento payment apps support distinguished programming languages.
Shopify
Shopify allows its users to choose from around 100 Payment Gateways, which is the mode of making the payment. Users have to pay the transaction fees for all of them ( Transaction cost varies as per plan). But here comes the twist. Shopify also provides its payment processor, which is free to implement. This amounts to an advanced feature in the platform.
Verdict – Either of the ones in the race of Magento vs Shopify can be suitable if a user is looking for a better payment option. But Shopify, without any doubt, is more convenient in comparison.
Security
Magento
In contrast to Shopify vs Magento, the latter requires its users to shoot for a more practical approach for keeping in line with PCI standards. Likewise Shopify, Magento also releases daily patches and updates, but it forms the responsibility of the development team to enhance the website security.
Shopify
Security is the key to successful eCommerce marketing. Shopify is the best solution in this term as it sheerly complies with PCI standards and features SSL encryption for protecting customers' confidential information.
Operating the Shopify websites or Shopify partners program helps an individual have peace of mind. This is because Shopify regularly projects patches and updates to protect its users from hacker attacks.
Verdict – Shopify is a better option when it comes to contrast between Shopify vs Magento for the aspect of security.
Scalability
Magento
Magento is fully flexible and scalable in contrast to Shopify. The platform possesses the capability to handle even a major shift in businesses without any error. It is because the platform works with a wide range of third-party tools and services. This feature makes Magento development one of the most talked-about concepts in the world of eCommerce.
Shopify
Shopify offers a clear path to let an eCommerce business grow and develop. With the different subscription plans, Shopify sellers and Shopify partners can relish the features as per their needs. But as the plans involve transaction fees, businesses that sell a high volume of products and services can face the challenge of limited scalability.
Verdict – In the race between Shopify vs Magento for scalability, the latter leads with a huge margin.
Online resources and community
Magento
Magento is popular for its activity community forum, which is another contributing factor to Magento development. Users can access various independent blogs and communities to widen their knowledge about the platform. Beginners can check Magento Tutorials online for a step to step guide.
Shopify
Shopify is rich in terms of online resources and community. Beginner Shopify developers who find it hard to grasp how Shopify works can seek various Shopify content and the Encyclopedia page. Shopify partner program is also a great way to expand knowledge and exposure when operating an eCommerce store on this platform.
Verdict – Both Magento and Shopify are the winners here.
Bottom Line
Needless to say, Shopify and Magento are the two most popular eCommerce platforms to start a business or to take the already established one to the road of success. From the notion of Magento vs Shopify discussed above, it is pretty easy to come to a final decision. While Shopify makes a great choice for start-ups and small businesses, why use Magento for eCommerce, on the other hand, suits high-scale businesses. Rest, the choice can vary depending upon the eCommerce business needs.
Looking for expert guidance to choose between Shopify and Magento? Contact us today to stamp out your confusion. Being your all-in-one software solution, we can help your eCommerce business hit the jackpot.
Talk to us
Let's talk about your project!
We will contact you as soon as possible