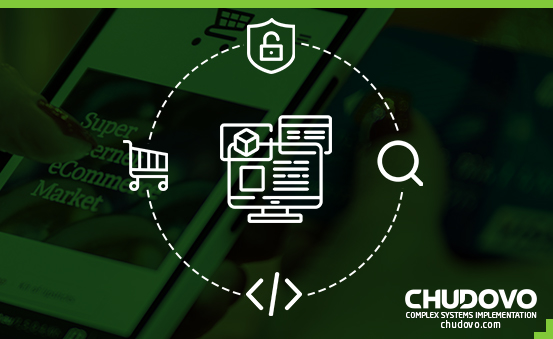 Top Tips for Planning and Managing eCommerce Projects in 2021
Doing anything efficiently in 2021means that you need to come from an equally modern point of view. If you are looking at eCommerce as your focal point, then one of the most important details to think about is the potential for how to plan an eCommerce website so that it's actually successful. One of the crucial things to factor in is eCommerce project management. Not sure? Here's what you need to know about this essential role and your online store.
The connection between a successful eCommerce store and project management
The reason that you hear about so many of these eCommerce stores failing is that they don't take the opportunity to learn about the important relationship between the store and its need for the project management step.
The connection is basically this: informed leadership. Even if you know what you want to achieve as the owner of an eCommerce that is starting up, the manager is the one that is going to get the store there. They understand the starting point, the goal, and the steps in order to get the store to that end goal.
Whether you hire an actual manager, or you just immerse yourself in learning how to put together an eCommerce project plan, it all helps in giving you the focus to achieve what matters most to you.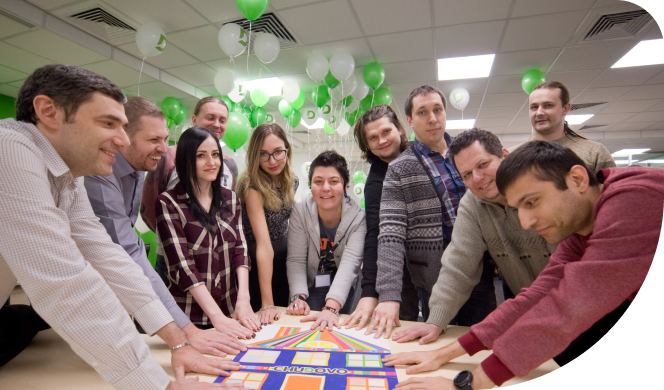 English and German
speaking engineers
The steps to effective planning eCommerce projects
If you're ready to dig in and understand the true connection, here are the steps to truly getting an eCommerce up and going with the right steps to guide you to success. Some of them are logical, and other ones are going to be a bit broader, which is part of why a manager to handle it all is going to be so crucial!
Plan your project before you do anything else:
First thing's first when it comes to the eCommerce store that you are designing. Start with your plan before you do anything else. Your plan will help you incorporate details you wouldn't have thought of, and it will also help you get a sense of where you are going to have to put more energy into things. A plan is a map, so make sure that yours is complete! Common things to factor in include competitor research, shipment, and payment, your platform of choice, and even a release plan.
Identify, and use, your MVP:
Every eCommerce store wants to go big and bold with their offerings, and more. But going too big too fast is going to actually hurt you rather than help. So, you'll want to start with your MVP, or minimum viable product. This is going obe the smallest versions of your prime products possible. It limits your investment and risk, too. It also is designed to give you feedback faster and easier, which is crucial.
Create a professional and logical workflow:
Now that everything is starting to take shape, a manager is going to be able to figure out just how to put everyone to work so that thereafter no sags, hold-ups, backlogs, and more. This is going to be one of the hardest parts (more on that a bit later) because a lot of understanding where the potential problems are is going to come from experience. Many of these facets include scoping meetings, backlog, status meetings, testing, development, and QA.
Prioritize communication between team members:
From top to bottom of the food chain, open and constant communication between all members is crucial to making sure that they can always get things done on time. Communication through programs like Slack or online chatrooms that everyone can access is a great choice to really make it a priority.
Keep all of the essential focuses in view:
There are usually three main focuses for eCommerce, which are timing, scope, and budget. It's not uncommon for one to slip focus while the other two are key in your mind. An effective manager will be able to keep all three firmly focused and on track. When all three priorities are front of mind, it'll stay on time, even with "unplanned delays" and on-budget, too, which is going to be crucial.
Launch, learn, and adapt:
You're going to be starting from your MVP, of course. However, you're going to want to make sure that you've got a phase two plan in place so that you'll be able to adapt your plan and make sure that you are ready to scale, grow and expand. After all, an eCommerce plan, done professionally, is going to go much further than the launch date. Most eCommerces fail when they get to the point where they don't have a plan anymore. A project manager ensures that there is always a plan, and it's ad detailed one that is going to help them reach success.

Just some of the leading questions, you can see just why a proper approach to eCommerce and project management is going to be so essential. These will also show you how valuable it's going to be to have the right professional services at your side to guide you toward success. Success is absolutely possible if you have the right professional management plan there to guide you.
From one detail to the next, eCommerce project management is going to be much more important than most people think. When you are looking for a way to make sure that you are putting together the right steps in how to plan an eCommerce website, make sure you consider an actual eCommerce project description and also the fact that hiring some experienced pros to help you along is going to be well worth your time and effort.
Talk to us
Let's talk about your project!
We will contact you as soon as possible