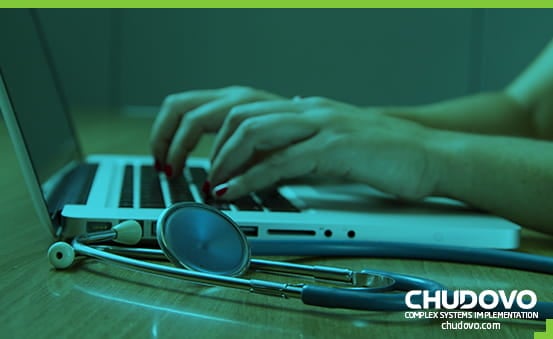 What Is An Electronic Health Record System?
When talking about healthcare, technological innovation always goes hand in hand. Doctors, healthcare providers, and the healthcare sector rely on Electronic health record systems to help provide better services to patients as having immediate access to the patient's data comes with a lot of effort to understand and use it well.
Electronic health record systems (EHRs) is a computer software platform that is used to store, share, and capture patient data in a more sophisticated way in the industry.
Overview of Electronic Health Records
Nabil Manzoor, an expert with over 15 years in healthcare consulting and a founding member of the healthcare blockchain working group, considers EHRs to be a fundamental principle saying: "EHR should manage all the operations from the frontline care to the back office. It shouldn't just be sorting out the bedside processes in isolation but rather linking them with the back office so that everyone is on the same page being equally informed".
About 90% of hospitals are currently using EHR for their daily activities to help improve patient care and reduce workload. They are part of a digital record that ensures the best efficiencies and higher performance for physicians, and the physician can also record a note.
An EHR is able to share patient medical information with all approved parties involved in the patient's healthcare delivery, like the physicians, labs, pharmacy, emergency facilities, front office, state registries, and patients themselves. 50 years ago the first electronic health record prototype was called a problem-oriented medical record, and it had a database of patient's complete medical history and their problem list that contained all the patient complaints.
In today's world, EHR is seen beyond basic management records, but rather, it is turning into an all-inclusive clinical management system. 78% of physicians are equipped with an EHR system report that helps enhance their patient care and have access to a software platform that supports the entire data protection and privacy policy.
Electronic Health System Workflow
How the EHR helps manage the practice and support the workflow already present in the hospital also involves the connectivity between all members of the health systems that take care of the patient record.  With advanced medical healthcare solutions, the patient portal will have all the patient's data available for the physician.
Let's discuss how the EHRs workflow supports the entire practice.
Patient: If a patient gets sick to the extent of wanting to see a doctor, firstly, the patient needs to register at the facility to be able to have access to treatment. And it can only be done at the front desk, where the patients will have to fill in all the necessary information, including the history of present illness, allergies, treatment taken, as well as billing module.  On registering at the front desk, the patients get to open an account on the patient portal.
Front desk: The receptionist uses the scheduling dashboard that helps manage an appointment for the patient to see the doctor in a scheduling module. The EHR system accommodates the physician's workflow and distributes the patient scheduling module depending on the different sources.
Physician: After the procedure with the front desk, the doctor is notified of the appointment, and the ehr helps the doctor to have access to the patient's record that has all the medical history and the symptoms.  After the consultation, the doctor enters the clinical note obtained from the telehealth visit through the patient files into the electronic health record system, including diagnosis, prescription, and further instructions that should be taken.
Pharmacy: The prescription is sent to the pharmacy in order to buy drugs, and the patient can decide to pick it up directly during the wait time.
Finance department: Using the patient's health financial analytics, the billing module will be used to create an invoice that will be sent to the patient.
Insurance: The comprehensive software billing module prepares health insurance claims, but first, it checks for errors, redesigns the claim to fit the insurer's standard, then sends the claim to cover the patients' health expenses.
Labs: The ehr has been integrated with labs using the HLF standards, and a doctor can make a direct lab request by using the hospital EHR to receive a patient result review.
If, eventually, a patient decides to see a number of other doctors or specialists for more analysis of their health and treatment. With each doctor's visit, different records will be generated in each doctor's Ehr system, and if the system decides not to talk to each other anymore, then the patient's data shatters across the many data capture systems.
How do Successfully Transfer Patients' Data to different facilities?
There are several ways that health sector practitioners can transfer patient data. They are:
Directed exchange: The healthcare sector uses the direct exchange method that allows them to be in compliance with the HIPAA rule. This process is an email-based EHR solution available only in certified EHR platforms; it has a sender and a designated receiver and allows physicians to share information in an interoperable format.
Health information exchange organization(HIE): A doctor can send out a query to other facilities connected to theirs asking if they have information on a specific patient they are searching for, a central repository of patient data aggregated across multiple hospitals, and the electronic health record system.
Patient matching algorithms: Electronic health record system has automated algorithm features that help match the patient record from a different facility, comparing demographic data and making sure it refers to the same patient. Variations in different demographic data can hinder a perfect match. That's why ONC always recommends standardizing demographic data, which involves the patient's address, name, birth date, phone number, sex, email, and mother's maiden name; this helps the system have accurate matches.
This comprehensive system is not just a repository for health records, and it also puts patients' information to work. Nabil Manzoor said, "an ehr system will capture a patient's data, analyze it and provide better insight for the clinician." EHR must ensure patient data protection against threats and data loss with automatic data backups.
Recording abilities with an electronic health record system
The clinicians will be able to enter the patient's data into an ehr system in different ways:
Filling out templates
Dictating directly to the software (voice recognition)
Writing into the software (handwriting recognition)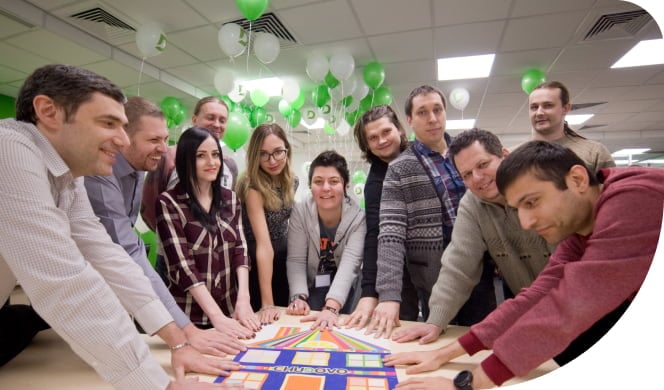 English and German
speaking engineers
Top Electronic Health Record Vendors
There are over 500 vendors currently who offer some type of ehr products in the EHR market, but the market share is vast. Some vendors specialize in hospitals, while others focus on ambulatory practices.
The best six large ehr products in the markets are EpicCare, Cerner's EHR, NextGen, Allscripts, Athenaclinicals, and AdvancedMD, but the three leading ehr market vendors are EpicCare, Cerner, and Allscripts.
1. EpicCare: acute and ambulatory EMR for physician productivity
This is a cloud-based ambulatory software that is only appropriate for large health facilities, systems, community hospitals, and medical centers. This vendor has a solution module for every medical area.
The features in this product involve AI- analytics smarts tool, insurance management, and Care everywhere features that help share data with any other Ehrs that uses data exchange. However, most people find it very difficult to use this product because it has too many icons and tabs on the page.
2. Cerner Ambulatory: The provider of inpatient care
This is a well-known ehr vendor that supports more than 50 medical specialists and also produces clinical applications for hospitals, labs, clinics, and primary healthcare. It makes it easy for large health systems that provide care across different levels.
The cerner powerchart ambulatory emr accord with different healthcare entities using standards and communication protocols, the cerner powerchart clinician's dashboard for physicians to generate advanced medical, and the clinician dashboard includes local, regional, and national information exchange. The Healthlife ambulatory is cerner's patient portal, and cerner also has a supporting tool that helps automate medical note creation using auto text and voice recognition.
3. Allscripts Ehrs: All-size solution
This product covers most clinical care areas, including surgery, emergency department, population health, anesthesia, and many more. For ambulatory practices and large organizations, Allscripts have Allscripts Sunrise . It also has the followmyhealth allscripts professional EHR mobile-interface solution for ambulatory, acute, and post-acute patients.
4. NextGen Healthcare: Fit for the needs of small Ambulatory clinics
NextGen was a dental software company that started its Ehr pathway in the 1960s, and The Nextgen financial status made them one of the leaders in the ambulatory electronic health record markets.
They handle a lot of clinical and administrative tasks from scheduling appointments to revenue management in the healthcare facility. Their key features are high interoperability and intuitive templates.
5. AdvancedMd: Only for advanced medical-note taking
Advancedmd rhythm comprehensive software platform is a solution intended for use on all mobile devices. It can be easily downloaded and installed in a desktop environment, Android, or iOS devices. Among all the distinct features of the advancedmd is handwriting recognition which is used in prescribing information. Advancedmd rhythm is a comprehensive software platform supporting the entire practice.
Types of EHR systems
You already know that Ehr systems are very beneficial, but picking the right one can be difficult. So I will be discussing the different types of ehr systems below.
Physician-hosted system
This simply means that all the data is hosted on a physician's own servers, and the physician is responsible for purchasing hardware and software as well as maintenance and security data stored on their server.
Remotely-hosted system
This shifts the storage from the physician to a third party, and the entity must be able to deal with maintenance, data backup, and security on the server.
Remote systems
This involves three varieties of systems which are subsidized, dedicated, and cloud.
Subsidized – This involves a relationship between some entity that subsidizes the cost of an EHR.
Dedicated – This is when the physicians store EHRs on a vendor server, and the server is always in a specific location.
Cloud – This is the most popular EHR remote system, a physician doesn't need to store any data on their own server, but a vendor stores it on the cloud. The data is always stored away in a secure place on the internet and can only be accessed when using the vendor's website.
Benefits of Using EHRs
Not only do the EHRs make it simple and commonplace for a physician or a healthcare facility to access a chart remotely, but they can also be made aware of potential errors that would eventually happen to the system.
As someone using the EHR, you can also share information with different healthcare providers, which also allows a physician to learn about critical lab values quickly.
Risks associated with using EHR systems
There are different inevitable risks associated with data storage when using ehrs and they include:
Confidentiality and security
In order to protect a patient's data, a physician should always be conscious of the terms of any agreement with an ehr vendor. This involves knowing where the data on the server is stored and who can access the data.
Data entry and integrity
An electronic health record system can only be accurate as the information put in it. If the information is incorrect, then it disrupts the patient data in the entire system. Always make sure that the information that is entered is properly correct and that the author is credited for the data entry.
Too much information
Having too much information on the system can lead to difficulties in any electronic health record system. It's better if you print out the patient's data to evaluate it frequently.
What makes a good electronic health record system?
A good electrical health record system has the following features:
An easy patient scheduling
Accurate and more expedited medical billing
Intelligent patient care workflow
Templates that will be able to be customized to the physician's needs
Task management
You can access it 24/7 from any device(cloud)
Having real-time access to data analytics and reporting.
EHR VS EMR
While talking about Ehr we also need to mention electronic medical records. It is a digitalized patient chart or medical history that comes from a single provider or healthcare facility but it mostly focuses on making the right diagnosis, prescribing treatment, and monitoring any patient's medical state or treatment history.
The EMR system is only designed to keep information collected locally and not distributed outside the individual practice, unlike EHR, which can share its information with a different server.
The EMR and EHR can be used interchangeably, the Office of the national coordinator of health information management (ONC) highlights the difference between EMR and EHR to be: the EMR lacks interoperability which is the priority of the EHR.
So what's next for you and Electronic Health Records?
Electronic health record systems offer functionality that helps support the needs of a physician team and their patient. With EHR, your patients can access their files anytime if they log in to the patients' portal. That makes it easier for them to share their treatment history and diagnosis.
But before you start making any changes and start finding the best ehr system for your office or healthcare facility, you need to understand the pros and cons of the different options you are choosing. You'll need to choose something that will eventually work for your hospital and not something that will end up destroying your entire practice.
You should also consider the budget, any software and hardware already in use, and the size of the organization. And if your facility is not flexible in budget or hardware, it might not be in the facility's best interest to want a system that will require costly installation.
In addition, all facilities and physicians should always have in mind the contractual matters that are associated with choosing an electronic system. If entering a contract with any EHR vendor, you should carefully go through the terms. It's very important to pay attention to vital contractual matters to help the facility sign a decent contract.
Conclusion
Keeping patient data and medical history stored and at hand on a computer or server system has increased due to enhanced workflow and access to information. However, the implementation of the electronic health record system can get more complicated. Therefore, you must consider any workflow issues and look for ways to be able to manage the costs while keeping the patient's record secured and private.
If you need highly qualified healthcare software developers at the right price for your project, contact us now!
Talk to us
Let's talk about your project!
We will contact you as soon as possible