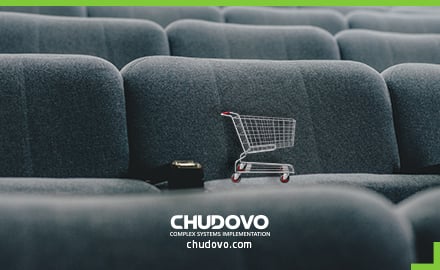 Top eCommerce Conferences in Germany That Should Be on Your List for 2021
Soon or later the world pandemic will be over and we'll be glad to get back to our offline lives. Although the world lockdown and inability of offline activities has speeded up the digitalization amongst most niches. And eCommerce niche in particular. The survey conducted by UNCTAD shows that online purchases have increased by6-10% across most product categories. And, of course, if you are in the eCommerce business these are great news. And according to most of the forecasts, this business will keep evolving further.
One of the most efficient ways to run a business according to the latest trends is to attend thematic conferences. So in this article, we'll try to help you choose which eCommerce conference in Germany to attend in 2021.
What Is The Future Of eCommerce In Germany?
There is a projection that 95% of all purchases will be made online by the year 2040. Germany is the most mature eCommerce market in Europe where 84% of the population made an online purchase. So running an eCommerce platform in Germany can be very profitable. Though it's important to strike at the right place and at the right time, so we decided to share with you what to expect from the market while you are successfully managing your eCommerce website in Germany.
The number of global digital buyers will be increasing. Those who weren't purchasing products online were forced to learn how to do it due to harsh lockdowns.
24/7 availability. The main reason to choose online over offline is the 24/7 availability of the services.
Intuitive price comparison. Visitors are down to make smart financial decisions.
More information about products. Shoppers will want to know product characteristics and read the reviews before purchasing anything.
More browsing than shopping. The conversion rate will be getting lower due to the abundance of online stores. This is when branding matters.
Abandoned shopping carts and therefore more data. Since visitors will be 'window shopping' and adding products to the cart, you'll have much more data to process and analyze users' behavior and interests.
Now as we've briefly described what to expect from having an eCommerce platform in Germany, let's talk about why conferences matter.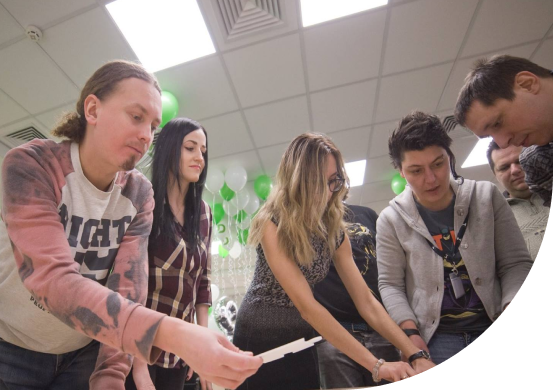 Looking for a Certified Magento Developer for your project?
English and German
speaking engineers
Why Attend An eCommerce Conference?
To stay alert about the latest eCommerce trends. Industry representatives from all over the place will gather to discuss the future of eCommerce.
To expand your knowledge. Besides networking about what it is like to have an eCommerce platform in Germany, you'll have plenty of lectures and workshops to attend.
To make useful connections. You'll most likely get a chance to meet CEOs of the top 10 eCommerce websites in Germany. And they'll be within arm's length so you can actually get to know them and create new business opportunities.
It will always come down to these three reasons. Of course, you'll get to do fun networking, create new career opportunities and learn a lot. But in our opinion, nothing but conferences can give you the opportunities we listed.
Now, as we've teased enough, let's talk about what conferences are planned for 2021.
eCommerce Conferences in Germany for 2021
May 19-20, Frankfurt
The White Label World Expo is the world's largest white label expo. It's totally free to attend, although it is offering a priceless opportunity of meeting big online sellers. Known for having many Amazon and eBay representatives, this conference attracts eCommerce evangelists from all over the world. So it will be an amazing place to make valuable eCommerce industry connections.
May 27, Berlin
E-commerce Berlin Expo 2021 is a large eCommerce conference that takes place in the tech capital of Germany. Keeping up with Berlin's liberal vibe, eCommerce Expo introduces itself as a meeting point for anyone interested in the eCommerce industry. Every year the expo accepts over 9000 visitors and hosts more than 200 exhibitors. Organizers are long-term partners with such industry leaders as Ecommerce Europe, Händlerbund, IAB Europe, BDOA, and BVEH. The eCommerce Berlin Expo also hosts representatives from Google, Facebook, Youtube, and other tech giants. So seriously, if you run an eCommerce website in Germany and are looking to hangout with same-thinkers, this expo might be an ultimate choice.
March 16-17, Online
The eTail Germany is the invite-only online conference for retailers. You can request an invitation on their website and get ready for two days of intense learning and networking with eCommerce and digital strategy executives from all over the world. Organizers promise to focus on high-end strategic case studies and discussion panels dedicated to your eCommerce priorities, aligned with the latest eCommerce trends. By the end of the conference, you'll be able to develop the ultimate digital strategy for your eCommerce platform. We highly encourage you to attend this event if you are struggling with your eCommerce digital marketing.
May 6, Hanover
Every year since 2017 hundreds of participants come to Hanover for the Merchantday event. The Merchantday conference is targeted towards online retailers, brands, manufacturers and service providers who share the passion for Amazon Marketing, Google Shopping, eCommerce optimization, web stores internationalization as well as tax and law in online trading. This event is organized by the Amazon agency intomarkets and is open for everybody.
June 28-29, Leipzig
According to their website, the organizers of Meet Magento Germany 2021 decided to cancel the event due to the current situation around the COVID-19 pandemic. We still decided to include this conference in our list since this is the most significant event for those who prefer Magento market-ready solutions in Germany. Magento Germany is the biggest Magento-focused event on the market and a part of a series of eCommerce events that take place in more than 30 different countries. And well, you run a Magento-build store, we advise you to consider attending this event in 2022.
November 16, Salzburg
OMX is an online marketing conference that will take place in Salzburg and the organizers announce it to be 1000 minutes of pure education by top marketing specialists from all over Germany. You'll be able to connect with each one of 1000 participants and make valuable connections. If you want to hear the best tips for your eCommerce platform in Germany, definitely consider attending this event.
Luckily, the pandemic didn't cancel all the events, and as we can see the world is adapting to the changes. Online shopping is most certainly the future and we encourage you to develop and expand your business. And again, the conferences might be of valuable help to do so.
If you want more tips on managing your eCommerce platform in Germany or other advice about ways to expand your online business, feel free to contact us. We'll be glad to help.
Talk to us
Let's talk about your project!
We will contact you as soon as possible