TOP Magento Extensions to Use in 2021
The development of eCommerce websites by professionals is one of the most popular options for modern businesses all over the world. It provides immense scope for online sales and transactions. As compared to a usual website which is restricted to search purposes and nothing more than sharing of information, an eCommerce goes way beyond. It enables users buy goods and services, thereby eliminating the need to be physically present at a store. It is therefore recommended to pick an appropriate ecommerce development company since it acts as the sole representative of the various activities and offerings of a business set-up.
There are a few crucial factors that must be kept in mind while selecting an eCommerce development company. The first thing that needs to be carefully analyzed is capability and expertise. The other factors include the area of specialization and creativity.
Other concerns include:
The ecommerce development company must have professional and skilled staff experienced enough to manage and handle projects properly. There must be a provision for separate service managers for handling specific concerns and queries.
Whether it is general web development work or ecommerce work, the team must be familiar with the latest technologies like networking and SEO tactics.
Apart from technical abilities, the company must have a good reputation in terms of responsibility.
So, check out the credibility before selecting any ecommerce development company.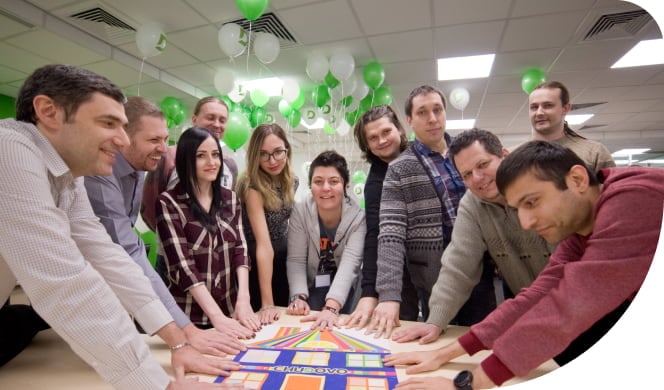 Looking for a new challenge?
Magento Extensions List
Those familiar with Magento will agree that the best aspect is its open-source nature. As a result, developers get a free hand to come up with a variety of extensions that can further expand the functionality of the platform. There are numerous extensions that contribute to subtle features as well as advanced management features.
Given below is a list of the most rated extensions related to Magento website development that can add a lot of value to any online store:
It allows visual adjustment and editing of any page. It is a simple drag and drop editor. This feature can be used for editing existing pages as well as create attractive landing pages. The best part is – there is no need to edit any code. Once a design has been finalized, it is possible to publish as well as split test the new page.
There is a possibility that the check-out process can, at times lead to friction with the consumers. Even when a buyer is ready to buy something, they need to fill out extra fields or completing a few steps can turn off a buyer resulting in abandonment of the purchase process.
The one-step checkout extension acts as a tool that streamlines the check-out process, thereby minimizing friction. All that a buyer needs to do is go to the cart, provide just a few necessary information on a single screen and confirm the purchase without the need to do anything extra.
Presently, all the themes need to have the feature to support mobile shopping. Modern users desire a functional and responsive experience. Still, there is a considerable portion of prospects who, are usually loyal, prefer an app while shopping.
The SimiCart Builder is an extension that allows developing a personalized but branded iOS and Android mobile app. This app can seamlessly integrate with the store and complete the syncing process, including feeds and others.
It has been found that the most effective way to convert shoppers is by providing a customer care feeling that blows them away. The customer support Magento extension can help to extend a powerful experience, thereby exhibiting professional care and support right from the moment a visitor clicks on an online shop.
Business experts have observed that buyers do not go for a purchase when they come across a site. In fact, more than 95 per cent of visitors are not confident enough to make a purchase decision on their first interaction. Most consumers prefer to gather information and research on their own so that they are confident at the time of hitting the purchase option.
The FAQ Magento extension can allow creating an engaging page so that consumers can easily find the answers they usually look for. The best strategy is to answer the commonly asked questions beforehand in a neatly arranged so that people do not get a chance to look away. It dramatically increases the probability of a sale over the other rivals.
Recently, there has been an increasing demand for a personalized shopping experience. Those online businesses that are taking the required steps to extend such service are constantly enjoying a competitive edge over the others. Survey reveals that more than 75 per cent of the businesses that offer a live chat facility have experienced an improvement in sales. Along with it, they have also witnessed considerable improvement in customer loyalty and revenue.
Why Hire Magento Web Developers?
Reputed and experienced Magento developers would be far more skillful in using Magento applications. They will be better positioned to come up with an online store that would be rich in modern features. The cost of development would also be quite affordable.
The most prominent benefit would be in terms of an in-depth analysis of various kinds of scenarios like an evaluation of rival web sites and the target prospect before getting into the process. It's something impossible to achieve if you plan to get things done by yourself. Moreover, Magento professionals would work closely with the clients and the level of transparency will be high.
Hiring developers from a reputed Magento ecommerce company would ensure that the best possible expertise will be offered. Such an advantage will go a long way to convert a store into a business generating platform gradually.
The important thing is – the traffic to the website would improve drastically, and there will be an easy provision to include a range of add-ons and other innovative themes. The needs of the customer will always be the top priority. Above all, the customer experience will always be highly satisfactory.
Talk to us
Let's talk about your project!
We will contact you as soon as possible