Why You Need an IT Audit in 2023
The future of companies and organizations, especially those rooted in technology or adapting to technological use and advancements, may sometimes lie in the hands of a successful IT audit. It is a known fact that a minute error or glitch in a technological system can lead to a cause or damage that can be beyond repair. This is why the adoption and use of IT audits for companies in 2023 are needed to gain competitive edges, protect companies from the risk of data breaches, and meet up with IT trends and technological advancements.
IT audit is beneficial in so many ways, as its basic function is to check and balance the history and possible future of information technology in companies and organizations across different industries or sectors. The audit process requires an IT auditor to make plans, stage procedures, and recommend required strategies and equipment or technology to promote the growth and scope of the company objectives and aims.
They also provide security to prevent data breaches targeted at the company. Therefore, even as organizations across every industry have invested in IT solutions, it is still not enough as it opens the door to potential new risks. These risks can be effectively managed through the means of IT audits.
So, to keep your company and business above water, it is advisable that you key into the use of IT audit teams. This article will expose you to the scope of an IT audit to further emphasize why you need an IT audit in 2023.
What is an IT audit?
An IT audit, also known as an information technology audit is a professional operation conducted by experts following a structured evaluation and systematic assessment to examine and investigate an organization's information technology systems, processes, and controls. The IT audit operation extends to various aspects of the organization's IT infrastructure, operations, and practices. This is done to align the regulations, objectives, and industry standards with the IT department in the organization.
Simply said, it is a check and balance between regulations and IT faculties or departments in organizations across various industries. With IT audits, companies can determine the effectiveness and security compliance of their existing IT controls in protecting corporate assets, data privacy, and financial controls.
These are some of the areas IT audit covers and investigates:
Information security and access controls
Network Infrastructure and Architecture
IT governance and management
Data backup and recovery disaster
Compliance
Vendor management
IT operations and service management
System development and change management
Business continuity planning
IT asset management
The objectives of an information technology audit
Unlike financial audits that have been in existence for a long time, IT audit is a new phenomenon across various industries- for instance, IT audit for paint manufacturers. Though they share similarities, an IT audit's duty and objectives provide benefits, both short-term and long-term.
Here are some objectives of an IT audit, showing why you need it in 2023:
It aims to evaluate how effective and efficient the IT operations and processes are in the company or organization.
It reviews the policies and governance patterns adopted in the company's IT infrastructure and system.
It ensures and enforces compliance with applicable regulations and industry standards.
It evaluates the integrity and reliability of IT databases and infrastructure in existence.
It identifies possible risks, weaknesses, and vulnerabilities in IT systems.
It assesses the safety of confidential and sensitive information and data.
It investigates the adequacy of disaster recovery and business continuity plans.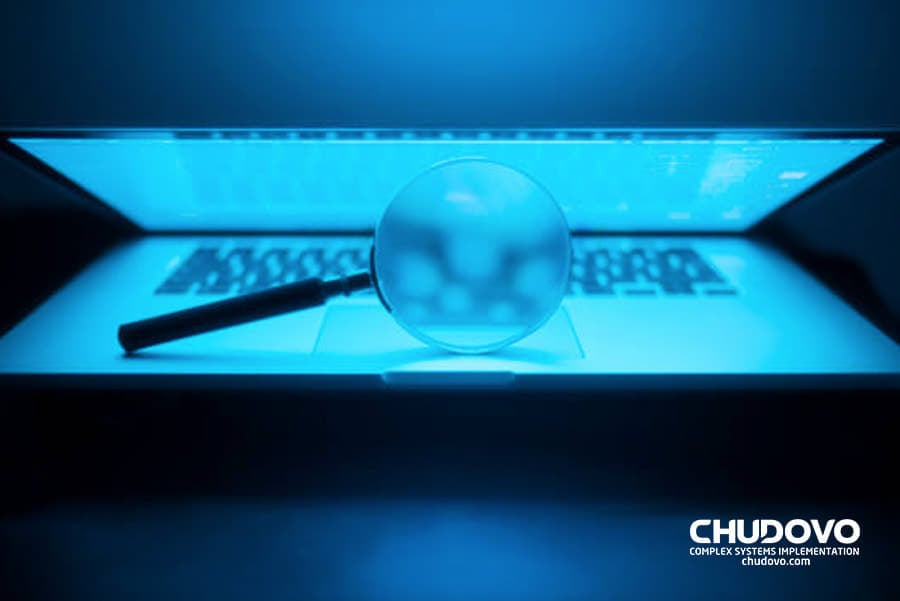 Who Performs an IT Audit?
An IT audit is performed by a team of people called IT auditors who possess qualified certifications to carry out the procedures of their set objectives. This operation is often conducted by either internal auditors, that is expertise within the company, or by external audit firms specialized in IT auditing. External IT auditors are independent professionals that can be employed by any company across various industries.
While the level of internal and external IT auditors' expertise and experience may differ, there must be a level of qualification and certification from both before they can be employed to undertake the IT auditing task. These qualifications and certifications include the following:
Certified information systems auditor (CISA): This certification is designed for information security professionals and information technology auditors. ISACA is the professional body that certifies people for this qualification. It is required of IT auditors to have at least five years of professional experience in the field before getting awarded this certification.
Certified Internal Auditor (CIA): This is a globally recognized certification offered by While the CIA certification is not specific to IT auditing, it is a globally recognized certification offered by the Institute of Internal Auditors (IIA).
Certified Information Security Manager (CISM): This certification is for information security managers. It explores the knowledge of the design and maintenance of information security programs.
Certified Fraud Examiner (CFE): CFE explores a course about IT auditing and is not specific to IT auditors. It teaches how to prevent, detect and investigate fraud.
Certified in Risk and Information Systems Control (CRISC): ISACA offers the certification to qualified candidates. It focuses on the management of IT and enterprise risk. It also imparts knowledge on identifying and managing IT risks and implementing appropriate controls.
The roles and skills of an IT auditor
An IT auditor plays an important role in various industries and here are some of their roles listed below:
Planning and implementing audits
Determining audit scope and objectives
Carrying out risk management duties
Complying with auditing standards and regulations
Documenting their findings based on audit
Proferring security solutions
Following up on recommendations
Some skills required of an IT auditor include:
Formal qualifications and practical experience
This involves a basic background in theoretical and practical study in the discipline of information technology. It is also required that IT auditors have formal education, although it is not compulsory as this depends on the organization. There should also be proof of evidence that auditors have work experience in data security.
Basic knowledge of business
This skill is required as it helps auditors know the guiding principles of business and how they can connect their IT values to it.
Good communication skills
Communication is the core of any business or transaction. For an auditor to deliver quality work, they have to be able to express their ideas, recommendations, and findings in a language communicable to their client. This also extends to their communication in expressing themselves in technical words.
Why You Need an IT audit: Importance
People are yet to realize the importance of IT audit and why it is needed in organizations and companies. In this section of the article, the major importance of the use of an IT audit in different industries will be highlighted and explained. Here is the highlighted importance:
Risk management
Operational efficiency and effectiveness
Information security and data protection
Compliance and Legal Requirements
Stakeholder Confidence and Trust
Business Continuity and Disaster Recovery
Risk management
IT audits purposefully identify potential risks and possible weaknesses. IT auditors take proactive measures in identifying areas that are prone to suffering from breaches, unauthorized accesses, data loss, or system failure. Therefore, it supports effective risk management, seeing that cybercrime and data breaches in this technologically advanced world have scaled to meet recent developments.
Operational efficiency and effectiveness
Audits promote the efficiency and effectiveness of the policy and objectives of a company's IT system operations. It checks and balances the system performance, data accuracy, software development processes, and IT service management practices.
Information security and data protection
IT audits investigate breaches in information and data privacy of the company. This way, it saves the cost of future damages to the company's IT integrity and reliance.
IT audits further identifies the gaps and weaknesses in the security control system, which include; access controls, encryption, intrusion detection systems, and incident response procedures. Thereby, implementing safeguard measures and appropriate IT systems protection for the company's data and information.
Compliance and Legal Requirements
IT audits endeavor to investigate if the IT department or system in the company is working in alignment and compliance with the legal requirements of not just the company's regulations but the industry's regulations too. This way it keeps competitors in check and does not go overboard or to extreme lengths in maintaining the competitive edge. It also ensures that the IT team or governance does not boycott the legal requirements for their own selfish and illegal gain.
Stakeholder confidence and trust
Trust and confidence are vital to a company's survival. This doesn't just apply to the company and customer's dealings, but even to stakeholders, management, board members, business partners, investors, and regulatory bodies. An IT audit plays a crucial importance to organizations by assuring every involved party that the company or organization has implemented appropriate controls, safeguards, and risk management measures.
Business Continuity and disaster recovery
IT audits check the organization's disaster recovery and business continuity plans, ensuring they are robust and up-to-date. IT audits minimize and reduce the possible impacts of IT disruptions and glitches by assessing the adequacy of backup procedures, data recovery capabilities, and contingency plans. These disruptions are, but not limited to, system failures, natural disasters, cyberattacks, and crimes.
Types of IT audits
The types of IT audits available to carry out the auditing process varies based on their methodology and areas of focus. There are three main types of IT audits and they cover a wide range of other audits that would also be mentioned in this section. The three types of IT audits are:
Innovative capabilities audit
Innovative comparison audit
Technological position audit
Innovative capabilities audit
The innovative capabilities audit focuses on an organization's innovative ability and technology advancement and adoption for the company's growth and direction in the industry. This leverages the various technologies and types of equipment that can help drive innovation.
One of its major goals is to examine the depth of the company's advancement with its available technology and IT system. It looks through the organization's innovative strategy, leadership, research, development, technology adoption, digital transformation, IT infrastructures, and the like.
Innovative comparison audit
This type of audit analyzes the competitive edges and advantages of the organization against other competitors. It examines the research and development processing facilities owned by the organization and tracks down the supply and delivery of these facilities and new products.
IT auditors take safety measures by recommending to the organization where it could be lacking in IT facilities and technology. The innovative ability of the organization is what matters in this audit to make a proper comparison and proffer a deserving recommendation.
Technological position audit
The technological position audit highlights, reviews, and states the lacking position of technology in the organization. It also checks the current equipment and recommends more types of equipment, utilities, technologies, or innovations that help to speed up the pace of growth of the organization in its industry. These technologies may be classified by base, key, pacing, or emerging.
Other types of IT audits include:
Systems and applications: This audit is carried out to assess and examine that all systems and web applications are working effectively and efficiently as they ought to.
Cloud vendor audit: This aims to attain the goal of improving how well the cloud vendor and provider are doing in their performance. It checks if it meets all the established controls and best practices.
Systems development: This type of audit operates based on the change and development that comes with the IT system. It verifies whether the systems under development and change meet all of the organization's key business objectives.
Information processing facilities: IT auditors use this type of IT auditing to qualify the information facilities' functionalities. It verifies that processing facilities work timely and accurately even under disruptive conditions.
Security audit: This audit covers risk management and data protection. It checks for breaches of databases, information, and privacy.
Management of IT and enterprise architecture: This audit includes managing the architecture and identification of tools, frameworks, and best practices in this area.
Client & server, telecommunications, intranets & extranets: It checks that the server and network connecting the client to the server is in good condition. It also ensures and validates that the communication system is intact and it functions efficiently.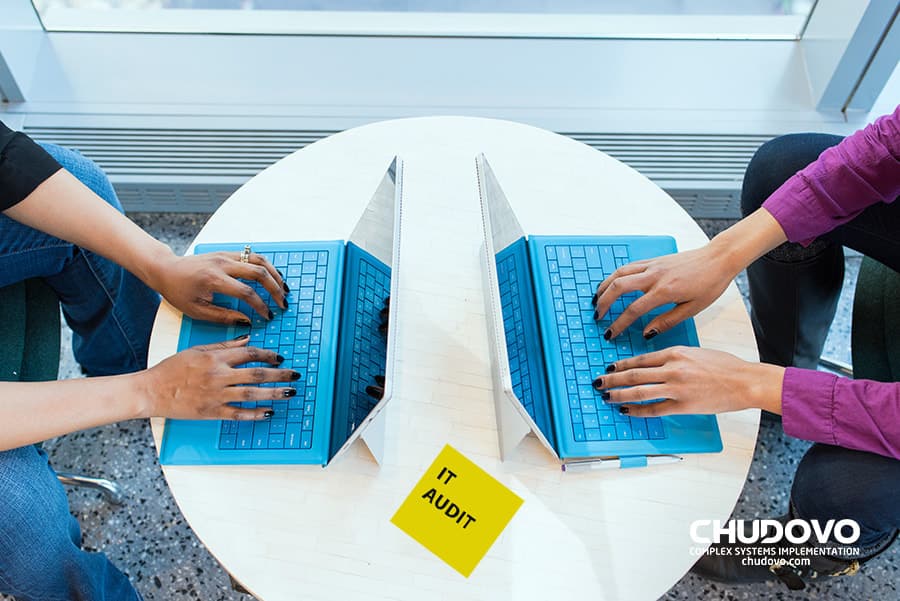 How to Perform an IT Audit – Process and Basic Steps
The IT audit process follows common basic steps across various industries. These steps will be explained in four phases in this article for better understanding. These steps include:
Planning and Strategy
On-site Operation (Fieldwork)
Documentation and Reporting
Follow-up and Monitoring
Planning and Strategy
This is the very first step and process that the IT auditors take in their operation. This comes before any other step because planning ahead of time cuts undue costs and makes auditors use resources more effectively.
In this stage, the IT auditors have a revision of the company scope, objectives, and business strategy. This is also the stage where the auditors map out their processes and all that pertains to carrying out a successful audit for the company.
The planning and strategy stage involves the IT auditors carrying out the following activities:
Define the scope and objectives of the IT audit.
Point out the cogent areas, systems, and infrastructures to be audited.
Determine the criteria to be met for the audit involving the regulations and protocols of the industry.
Assign the needed resources and budget that covers the IT audit team members and tools.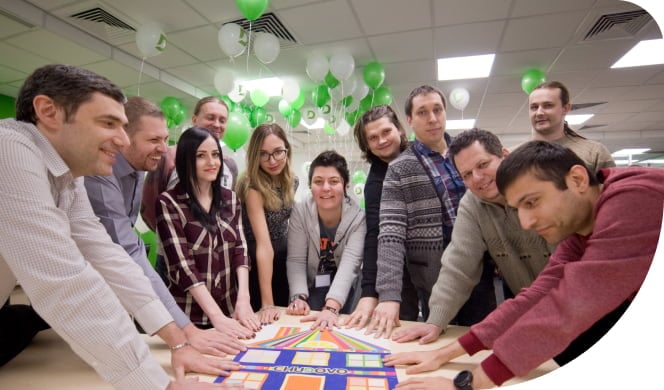 English and German
speaking engineers
On-site (Fieldwork)
This second step in the audit process contains the main work to be done. It embodies every action and activity of the IT auditor. Their activities can be categorized into four aspects and they are:
Information gathering: The audit team gather all information on the company's IT regulation and check it with the industry's set regulations.
Risk assessment: In this category, the possible and future risks are examined and identified in the organization's IT system.
Testing and evaluation: The IT systems and technologies will undergo an observation stage. Various tests will be carried out to validate their functionality in alignment with regulations.
Findings and recommendations: This last category in this step is a conclusion of what has been derived and found in the previous steps. The IT auditors make recommendations based on their findings and take the suggestions up to the company's board.
Documentation and Reporting
At this stage, this is the process where the auditors will make a draft and documentation of all their findings. They do this and then proceed to make a report for stakeholders or their employers. Their documentation and report involve:
Preparing a comprehensive (concise and well-structured) IT audit report that summarizes their process, findings, and recommendations.
The auditors include supporting evidence on their audit findings and claims.
During the report, they highlight their key findings and potential repair or proactive measures.
Follow-up and Monitoring
This is the final stage in the IT audit process. It concludes the whole evaluation process and keeps up with checking and balancing the actions taken by the company or organization. While this process may be overlooked, it is important to know that the follow-up and monitoring stage is as valuable as every other stage in the IT audit process.
The auditors (be they internal or external) must ensure that they continually check back to analyze the progress and improvements after their recommendations. It is successful feedback or the result of their process that guarantees the end of the project.
The last stage activities include:
Tracking the implementation of IT audit recommendations
Continually assessing the progress and keeping a track record.
Monitoring the effectiveness of implementation recommendations and actions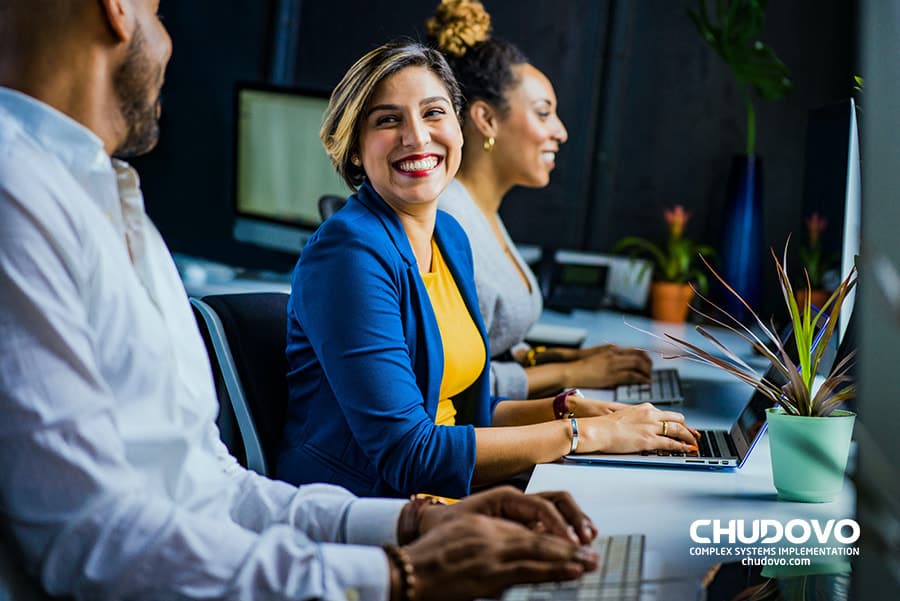 Conclusion
Technological advancements are constantly progressing daily. And while that's a good thing, cyber crime and security breaches are also advancing according to these technologies. In today's age, this opens companies up to the risk of IT system failures, cyber-attacks, and data breaches.
An occurrence of any f these scenarios can mean the worst for a business looking to grow, expand, or simply remain in the market. To prevent this, IT audits are carried out on a company's IT system.
This audit process manages risk, protects the company from security threats, and increases public trust and confidence in the company. For these reasons, performing periodic IT audits are essential for technologically advancing companies in 2023 and beyond.
FAQ
What is the most challenging aspect of IT auditing?
There are various challenges in IT auditing, but one of these challenges that stands out and proves to be the toughest is cybersecurity. This is majorly what IT auditors are out to eradicate, but with the daily advancements of new technologies, it becomes a wider cause to curb and maintain.
What are the 3 types of audits?
The three major types of audits include internal audit, external audit, and Internal Revenue Service (IRS) audit. Internal audit is always an in-house operation, where the company has its team of auditors to work on its information technology audit. External audits are carried out by an independent team of professional auditors, mostly hired by the company to work on the company's audit. Internal Revenue Service audits are usually made by random statistical formulas that analyze a taxpayer's return and compare it to similar returns.
Is outsourcing IT audits to external audit firms preferable to internal auditors?
While some people may argue that outsourcing audit to external auditors is preferable, it is safe to say that this decision depends on various factors, including the company's objectives and the current project. These factors include; objectives, level of expertise required, resources, budgets, regulatory requirements, and database.
Is information technology auditing expensive to carry out?
The benefit of IT auditing, in the long run, makes it a beneficial investment, even though it involves costs. The cost rate among different industries and companies also differs as there are various factors to consider. For example, if the company goes by internal audit, the cost will vary from when they outsource the job to external auditors.
If you need an IT audit at the right price, contact Chudovo Today!
Talk to us
Let's talk about your project!
We will contact you as soon as possible