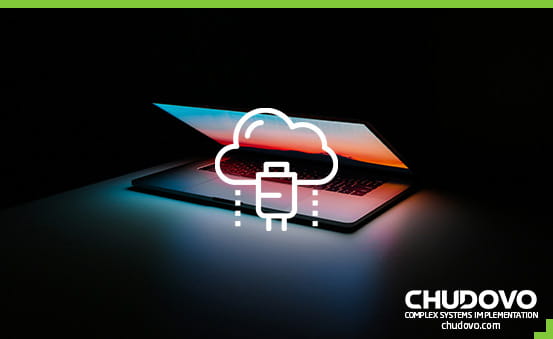 10 Top IoT Platforms in 2023
The market for IoT platforms is expected to grow to be worth $747 billion by 2023, according to studies. This increase in demand is attributed to the expansion of IoT devices and other related components.
IoT devices and their various related components require a facilitator, which is an IoT platform, to seamlessly connect and interact in the same environment and generate the most business value. In this article, we're going to cover the following:
What is IoT?
The term "Internet of Things," or "IoT," refers to sensor-equipped physical objects, processing power, programs, and other technologies which use the Internet to communicate and exchange data with some other hardware and software or other communication networks. We now have billions of devices connected to the internet, thanks to the development of low-cost computer chips and high-bandwidth telecommunication. This means that commonplace devices such as toothbrushes, vacuum cleaners, automobiles, and machines can make use of sensors to collect data and respond intelligently to users.
What is an IoT Platform?
The IoT aims to connect devices remotely for smooth operation and convenience. An IoT platform connects gadget sensors with data networks. It gives information about the data used in the backend application. An IoT platform is a collection of components that enables developers to distribute applications, collect data remotely, secure connectivity, and manage sensors.
IoT platforms enable the development of new mobile software applications and the management of device connectivity. It simplifies data collection from devices and enables business transformation. It connects various components, ensuring that communication between devices continues uninterrupted.
The IoT platform aids in better understanding customers' needs and facilitates the development of products that meet those needs. It gives organizations more intelligence and visibility into their operations, allowing for better decision-making.
Methods for Selecting the Best IoT Platform
There isn't a single platform that is the best for all digital projects, so there isn't a clear-cut answer to this question. The decision will always be based on the specific needs of your company.
Large corporations are more likely to seek assistance from behemoths such as Amazon or Microsoft. They have the most well-known products, but they are also the most expensive. Smaller businesses may find more cost-effective alternatives that still meet their requirements perfectly.
Take into account the platform's technical capabilities, partner ecosystem, industry-specific features, and the overall reputation of the provider when choosing a provider. All of these requirements must be in line with the budget and strategy of your business.
IoT products consist of numerous components, including:
Hardware
Software
Communication technologies
Central repository (cloud or local)
End-user applications
The Top 10 Platforms to Choose From in 2023
The most well-liked IoT platforms of this year have been compiled, along with thorough descriptions of each, to make it simpler for you to choose which one to use for your project.
Particle
In addition to an IoT edge-to-cloud platform for managing devices and enabling global connectivity, Particle offers hardware solutions such as development kits, production modules, and asset-tracking devices. Particle also has a team of internet of things experts who can help you through the stages of product development from conceptualization to production.
Features of the Particle Platform
The particle platform has the following capabilities:
Cloud with a firewall
REST API integration with third-party services
Working with data from Google Cloud or Microsoft Azure
There is no need for technical knowledge to use the platform.
Core use cases
The Particle platform's primary use cases are as follows:
Asset tracking in real time
Maintenance which is predicted
Vehicle tracking in real-time
IRI Voracity
IRI Voracity is the ideal option if you require an all-in-one data management platform that provides IoT data control at every level of your business processes.
IRI CoSort and Hadoop are the two engines this platform uses to process big data. Data from different sources and in different formats, such as Unix, Linux, or Windows file systems, ISAM, LDIF, MongoDB, HIVE, PostgreSQL, JSON, S3, MQTT, Kafka, and more, can be discovered, governed, integrated, analyzed, transformed, and migrated using this software.
Core Features of IRI Voracity
The following capabilities are offered by the IRI Voracity platform:
A data governance portal makes it possible to search and categorize data in separate ways. Additionally, it offers encryption and anonymization to abide by data privacy laws.
Large-scale data extraction and transformation are completed considerably more quickly than with older ETL solutions by a faster ETL and analytical alternative.
You can manage every database you have from a single location with a DB Ops environment.
Core Use Cases
The following are core use cases for the IRI Voracity platform:
Big Data Analytics
ETL modernization
Data governance
Google Cloud IoT
Data management and collection are made possible by Cloud IoT Core. Devices are registered with the service, monitored, and configured by a device manager component. Bridges for the MQTT and HTTP protocols are used to connect devices to and communicate with the Google Cloud Platform.
Core features of Google Cloud IoT
The Google Cloud platform provides the following features:
Cloud Pub/Sub handles data ingestion and message routing for additional data processing.
Safe real-time data analytics are possible with Google BigQuery.
Manufacturers of Internet of Things hardware like Intel and Microchip are easily integrated into the Google Cloud.
It works with many different operating systems, including the Debian Linux OS.
The most essential use cases
The Google Cloud Platform's primary use cases are as follows:
Maintenance that is predicted
Asset tracking in real time
Cities and structures that are smart
Oracle IoT
Oracle's managed Internet of Things Cloud Service (PaaS) can connect your devices to the cloud. The Oracle IoT Cloud Service securely connects your devices and applications to the cloud in a scalable and dependable manner.
Oracle IoT's key features
The following features are available on the Oracle IoT platform:
The ability to build apps and connect them to devices using JavaScript, Java, Android, iOS, C POSIX, and REST APIs.
Automatic data stream synchronization with Oracle Business Intelligence Cloud Service
Tools for aggregating and filtering incoming data streams in real-time
Oracle Cloud Services integration with enterprise applications, web services, and other Oracle Cloud Services
The most essential use cases
The Oracle IoT platform has the following primary use cases:
Logistics that are linked
Maintenance that is predicted
Intelligent Manufacturing
Workplace security
Cisco IoT Cloud Connect
Cisco IoT Cloud Connect is essentially an offering for mobile operators. The top Internet of Things cloud platforms includes this mobility-based software bundle for business and personal use cases. In addition to trustworthy IoT software, Cisco also offers switches, access points, routers, gateways, and other devices.
Principal characteristics of Cisco IoT Cloud Connect
The following capabilities are offered by the Cisco platform.
The development of IoT business applications is possible at the edge thanks to the Extended Enterprise Solution, which also guarantees quick deployment and centralized network management.
By assigning data flows to local or multi-cloud settings, Edge Intelligence streamlines data processing.
You can integrate all of your IoT devices into one SaaS solution thanks to the flawless cellular connectivity management provided by Cisco IoT Control Center.
Superior security
Core use cases
The following are core use cases for the Cisco platform:
Connected cars
Fleet management
Home security and automation
Payment and POS solutions
Predictive maintenance
Industrial networking
 IBM Watson IoT
A fully managed cloud service for device administration, scalable and flexible connectivity options, secure communications, and data lifecycle management is an IoT platform built on IBM Cloud. With IBM Watson IoT, you may collect data from equipment, structures, tools, assets, and other objects.
The fundamentals of IBM Watson IoT
The following capabilities are offered by the IBM Watson platform:
MQTT enables data intake from any source.
Access to the most recent data directly from the Cloudant NoSQL DB solution
Asset management dashboards with built-in monitoring
Analytics service for raw metric processing
The long-term data archiving solution offered by cloud object storage
Core use cases
The IBM Watson platform's primary use cases include the following:
Supply chain administration
Regulation observance
Building administration
Usage of energy
Shipping and logistics
Salesforce IoT Cloud
Customer relationship management is Salesforce's area of expertise, which it expertly improves with IoT solutions. With the help of the Salesforce IoT Cloud platform, connected devices can provide useful data that can be used to personalize experiences and deepen customer relationships. Salesforce CRM is used in conjunction with it to deliver data from connected assets to the CRM system, where context-based actions are immediately started.
For instance, the CRM dashboard displays a problem with windmill performance as soon as sensors pick it up. The system then has the option of either automatically adjusting the settings or opening a service ticket.
Core features of Salesforce IoT Cloud
The following features are offered by the Salesforce platform.
Complete CRM, customer, and product integration
Due to a straightforward point-and-click UI, creating rules, conditions, and events does not require programming knowledge.
Compatibility with services, goods, and websites provided by third parties
Proactive response to client concerns and requirements
Core use cases
The Salesforce IoT platform's primary use cases include the following:
Governmental management
Machinery
Monetary services
Advertisement and marketing
Chemicals
Businesses can gain a comprehensive understanding of customer data, enhance the customer experience, and boost sales by utilizing the Salesforce IoT Cloud.
Thingworx
Various manufacturing, service, and engineering situations all make use of the specialized Industrial Internet of Things (IIoT) platform ThingWorx. The platform solves issues that are prevalent throughout industries, such as remote monitoring, asset optimization, worker efficiency, and maintenance.
Key characteristics of  ThingWorx
The following capabilities are offered by the Thingworx platform:
Due to the expansion of traditional industrial communications, there is access to different data sources
Powerful, ready-to-use tools and programs to swiftly develop and scale IIoT solutions
Primary Use Cases
The Thingworx platform's primary use cases include the following:
Remote asset surveillance
Remote repair and servicing
Microsoft Azure IoT hub
You can create scalable and secure edge-to-cloud solutions fast with Microsoft's open-source Azure IoT platform. You may create adaptable apps that meet the demands of your business by using readily available tools, templates, and services.
Basic characteristics of the Azure IoT Hub
The following features are offered by the Azure IoT Hub platform:
Complete data security from the edge to the cloud
Azure IoT Edge's capacity to function even in offline mode
Integrated seamlessly with other Azure services
Primary use cases
Core use cases for the Azure platform include the following:
Automobile sector
Manufacturing is discrete
Energy industry
Amazon AWS IoT Core
Amazon AWS IoT Core, one of the industry's top companies, enables you to connect devices to AWS cloud services without having to manage servers. For the security and dependability needed to manage millions of devices, the platform is available.
Key characteristics of Amazon AWS IoT Core
The following capabilities are offered by the Amazon AWS platform:
End-to-end encryption at all points of connection, automated configuration, and authentication guarantee a high level of security
Capabilities of machine learning
Range of edge computing services
Primary use cases
Core use cases for the Amazon platform include the following:
Connected automobiles
Connected homes
Asset tracking
Smart construction
Industrial IoT
What Advantages can IoT Offer Businesses?
IoT can offer businesses various advantages over others, including:
IoT Data aids innovation
The Internet of Things technology provides businesses that use them with advanced customer and competitive data and analytics. These businesses can then use the data to make innovate more accurately in aspects such as targeted marketing.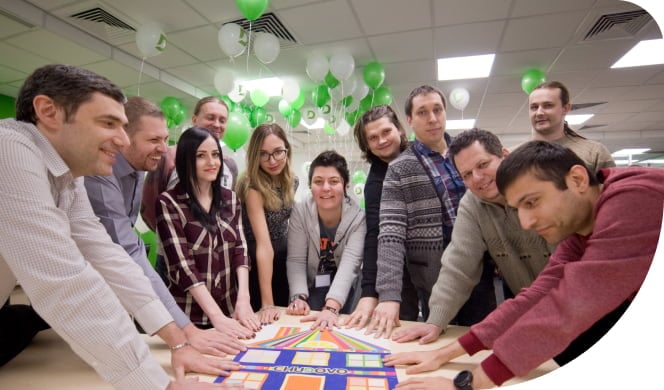 English and German
speaking engineers
Businesses can utilize Artificial Intelligence and Machine Learning to transform data into insights and actions.
Businesses need to be able to make decisions based on expected future outcomes. IoT provides the data needed to make these decisions. For instance, a car manufacturer can use IoT data and analytics to predict incidents and properly form warranty information.
IoT increases workplace safety
This comes in especially handy for assembly line businesses where employees are in danger from machines used. IoT can help employers and employees avoid accidents by monitoring the machine and alerting the operators of a possible malfunction or danger risk in time.
IoT increases customer satisfaction
IoT technology monitors global trends and is able to predict or pinpoint trending products. Businesses can use this feature to restock their trending products to prevent shortages. This way, customers are more loyal because they'll know they can get what they want without the "out of stock" notice.
Conclusion
There is no definitive answer to what is the best IoT Platform for your project because there is no single optimal platform fit for any digital project.
The decision will always be based on you and the individual needs of your organization. So we hope this information helps you choose the finest one for you.
Frequently Asked Questions
What exactly is a cloud IoT platform?
A cloud IoT platform is an IoT service supported and operated on the cloud rather than on-site. It's less expensive and more scalable than on-site IoT support.
Are IoT platform investments expensive?
The cost of IoT platform investment would depend on your budget and the needs of your organization. Most platforms offer plans of varying costs, so you should pick the one that suits you most.
What are the reliable IoT cloud platforms?
A reliable IoT cloud platform provides easier and cost-effective scalability, performs data gathering, reduces downtime, and optimizes business operations. Microsoft's Azure IoT Hub and Amazon's AWS are two great examples.
If you are thinking of starting a new IOT project, contact us now!
Talk to us
Let's talk about your project!
We will contact you as soon as possible