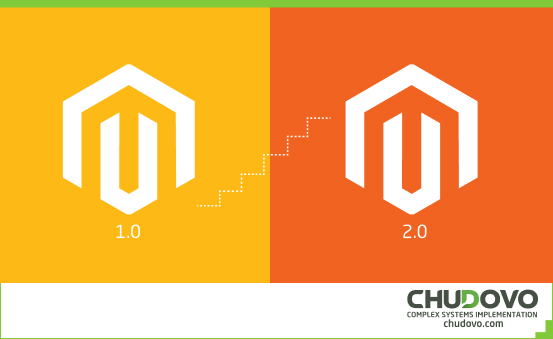 Best Magento Version for eCommerce Development. Magento Versions Comparison
Magento is one of the groundbreaking e-Commerce platforms that allows programmers to develop e-Commerce websites. Ever since its initial release in 2008, the Magento platform has managed to gain incredible market share. As of now, there are more than 250,000 websites that run on the Magento eCommerce platform on the entire world wide web. The fact that the Magento platform continues to develop into several products and services makes it a great pick among online merchants. With the Magento 2.0 released in 2015, the platform now comprises two significant versions, that is. Magento 1.x and Magento 2.x. Though Magento 1 has been a trailblazer in the field of e-Commerce, the announcement of Magento 1 End of Life urged store owners to migrate to Magento 2. Let's dive deep into the analysis of the version of Magento 1 vs Magento 2 to come to a verdict.
Magento 1 vs. Magento 2 Key Differences
While the beta version of Magento 1 was released in 2007, the official Magento CE 1.0 was made public in 2008. The first version of Magento went through an enormous evolution within a less span of time. From Magento CE 1.0 Beta in 2007 to Magento CE 1.9.X in 2014-2015, Magento 1 has provided unique scope to e-Commerce merchants. No doubt Magento 1 changed the way merchants used to execute e-Commerce activities. However, the attributes such as speed enhancement, reduced table locking issues, easier customization, improved page caching, and more, result in the introduction of a streamlined version – Magento 2 in 2015. The latest sequence is Magento Open Source 2.4.1 was put forth in October 2020. Though the goal of both versions of the Magento eCommerce platform is one, the difference between Magento 1 and Magento 2 in terms of performance, speed, and other factors is huge. This being the reason, the already established e-Commerce owners are said to head towards Magento 2 migration. Here's everything to know about Magento 1 vs Magento 2.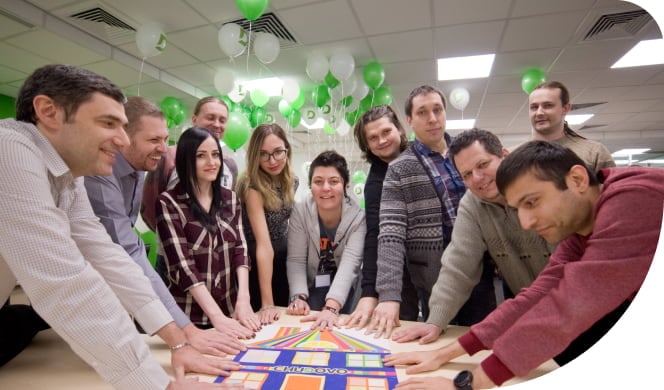 Looking for a new challenge?
Architecture
Magento 1
The significant Magento issues with the first version are storage performance and strict and unnecessary browser operations. When compared to Magento 1, the architecture has extensively changed with the introduction of Magento 2 and its further sequences.
Magento 2
In comparison to Magento 1 vs Magento 2, the latter supports the latest PHP versions. Not only does this have a positive impact on store performance but also on store speed. Further, in connotation to the second version, developers are allowed to create subfolders of the files, thus making the structure easily and retained.
Another comparison between Magento 1 vs Magento 2 is the lack of code pools in the latter sequence. Developers can place the code in vendor directories and in the app/code. Moreover, the second version in action, any Magento website, now offers better browser caching for static content.
Security
Magento 1
Security is a major concern of any e-Commerce merchant. As Magento stopped supporting Magento 1 on June 30, 2020, the businesses that still run on the first versions now face Magento issues such as no security patches, ransomware, losing PCI compliance, and vulnerability in extension base.
Magento 2
Nevertheless, security should not be a distress factor with Magento 2 migration. Magento development in the form of second versions has managed to protect the interest of online merchants who seek substantial security to run their business smoothly. Some of the most appreciable features of Magento 2 include better password and management tools, adaptable file permissions, and regular updates. Magento has also released security patches with Magento 2. Developers can now encounter any bug in the platform to stamp out the scope of security threats.
Performance and Loading Time
Magento 1
Undeniably, the Magento development services are highly regarded for their state-of-the-art features. However, the fact that Magento 2 supports advanced technologies such as NGINX, Apache, Zend, Composer, and Symfony makes it a better performer in comparison to Magento 1.
Talking about Magento 1, users have faced several performance glitches. The average page loading speed of over 1 to 2 seconds was a major concern for both developers and online merchants. Google says that a page loading speed that goes from 1 second to three seconds can result in a 32% increase in bounce rate.
Magento 2
To a surprise, Magento's issues pertaining to performance and page loading speed now have been knocked on the head with the introduction of the second version. With advanced Magento installation and support to extensive technologies, Magento 2 is known as a frontend performer. The average loading speed and checkout are now 50% and 38% faster, respectively.
Mobile-Friendly
Magento 1
Mobile eCommerce is a need of the time. Simply because it enhances the user experience, thus providing endless opportunities for an eCommerce business to grow and make headway. Considering the mobile-friendliness of the Magento platform, users struggle with major complaints when it comes to the first version. Though Magento developers and acquirers endeavored to optimize Magento 1 for the mobile, there are hardly any improvements witnessed in Magento themes. This is one of the reasons Magento decided to stop supporting Magento 1.
Magento 2
Magento 2, on the other hand, is more mobile-friendly. Interestingly, Magento themes are more responsive than ever before. Other eCommerce website features including checkout are now optimized for mobile. Moreover, Magento 2 also supports Progressive Web Apps (PWAs) which helps developers to bring forth native apps-like experiences.
Easy to Use
Magento 1
User experience is another crucial factor that determines the credibility of a platform. The previous version of Magento development services, that is, Magento 1.x was cumbersome and unhandy. The admin panel of the first version was strenuous to navigate. The advanced dashboard was also missing on Magento 1, due to which users couldn't enjoy high page loading speed and performance.
Magento 2
Magento 2 put an end to all such Magento issues related to user experience to a great extent. The admin panel in the Magento eCommerce platform has been improved in terms of navigation. Even though users still have to face certain difficulties in setting and managing the tasks in the right order, the efforts to make Magento 2 perfect in all sense have preserved hope.
Support
Magento 1
Built in 2009, Magento 1 supported the traditional technologies. Besides, Magento has stopped supporting Magento 1 from June 2020, there will be no further updates, the release of security patches, and improved Magento installations. Clearly, Magento 1 is now quite limited in terms of platform support.
Magento 2
On the flip side, Magento 2 supports all the Avant-garde technologies such as MySQL Percona 5.6, Apache, Reds, Zend, Varnish, Symfony, and more. It also aligns well with the latest eCommerce features including voice search, UI/UX, AI, and lean application footprint. The most interesting part about Magento 2 is that developers are keen on putting effort into Magento development. The introduction of features such as page builder, advanced reporting, extended cache support, code automation, and PWA integration is a seamless example of extended support to any Magento website.
Dashboard
Magento 1
As already mentioned, Magento 1 is deprived of an advanced dashboard. Moreover, the admin panel is a bit cluttered and traditional. Not only this makes it difficult for online merchants to handle the technical aspects of Magento website but also results in an unsatisfied user experience.
Magento 2
The advanced dashboard is now a reality with Magento 2. It displays last orders, new orders, and average orders, thus making it easy for customers to configure products. The information related to revenue, shopping, tax, top search terms, best sellers, and more can now easily be accessed by Magento eCommerce users. Customization of the data grid is another blissful improvement that makes Magento eCommerce happen for both merchants and customers. Clearly, in the race of Magento 2 vs Magento 1, the second version is a better choice if an eCommerce owner is looking for easy and quick-to-navigate menus.
Extensions
Magento 1
Magento 1 has always been considered as conflicting with too many third-party Magento installations. In the choice between Magento 2 vs Magento 1, developers usually face the challenges they have to rewrite the same functionality twice or more with the first version. This makes the overall system ineffective in terms of cost and time.
Magento 2
Magento 2 is thus an impeccable solution in the journey of Magento development as it makes the integration of multiple extensions easy. The improved extensions issues in Magento 2 are a result of the latest technologies such as HTML, CSS3, and REquire.js. Moreover, it helps developers enjoy cleaner codes that solve the problem of overlapping core. Though the Magento installations and upgrades became easier with innovative technologies supported by Magento 2, some users still find it hard to customize their Magento store. That's where the role of Magento tutorial enters into the scene. One with the basic knowledge of HTML and CSS, and an urge to develop a Magento website can make the most of Magento tutorials in the form of videos and help-guide offered by distinguished sources.
SEO
Magento 1
Magento and Magento templates have always been front-runner with extensive SEO-friendly features. However, Magento 1 heads towards various on-page SEO problems for a developer and eCommerce owner. These comprise slow page load speed, query string URLs, poor Magento template coding, indexing of search page, and others.
Magento 2
Magento 2 on the other hand supports the goals of Magento development services by being more SEO friendly. Magento templates are better optimized for mobiles and offer rich snippets on the catalog pages that boost the rank. Moreover, the second version of Magento eCommerce platforms also eliminates the problem of duplicate content. Magento 2.0 introduced Schema.org which helps the store owners to improve the ranking of their Magento websites on search engines. Some of the incredible SEO-friendly features of Magento templates are meta tags for products and catalog pages, image optimization, XML and XML sitemaps, canonical tags, and more. Optimizing the website or web page for SEO helps eCommerce owners enjoy more traffic and revenue.
What is Comparatively Better at Ease of Development: Magento 1 vs Magento 2?
Magento had already stopped its support for Magento 1 in June 2020. However, there are still thousands of websites that run on the first version of the Magento eCommerce platform. This shows that users have a mixed response to the difference between Magento 1 and Magento 2. Stating the realistic, Magento 2 is a clear winner if we talk about the comparison of Magento 2 vs Magento 1. The improvements and updated features such as advanced dashboard, performance, page loading speed, security, and easy third-party Magento installations, mobile-friendly Magento themes, and easy-to-navigate Magento templates make Magento 2 migration the need of the time. After all, one needs to keep in line with the latest technologies and features to stand among the crowd, especially when competition is at the peak.
How To Migrate To Magento 2?
Being an eCommerce owner, if one yearns to offer the ultimate user experience, now is the time to plan for Magento 2 migration. The best practice for Magento migration is building and testing the new Magento 2. Users can also choose a convenient path for Magento migration by migrating only the four major components, that is data, extensions, Magento themes, and customizations. The beginners can also look for the best Magento tutorials that explain the process of Magento 2 migration step by step. Consider the detailed Magento tutorial by Adobe that explains the process and ins and outs of Magento 2 migration in depth.
Bottom Line
Magento 2 is definitely a champion in the world of eCommerce. And, now that Magento 1 End to Life has already taken place in 2020, planning for Magento 2 migration will be a smart idea by Magento website owners. Not only will this lead to a strategic investment but will also produce incredible results, that makes the customers go just 'wow'. Thus, take no time and comply with the updates to experience a win-win situation.
Facing any dilemma related to your plan for Magento migration? Contact us today for better guidance and your phenomenal services. Being your one-stop destination for advanced software solutions, we can surely help you rise to the occasion.
Talk to us
Let's talk about your project!
We will contact you as soon as possible