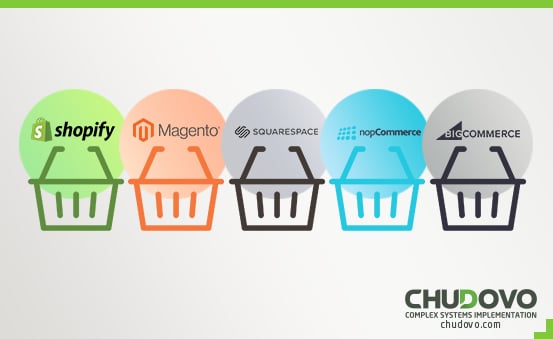 How to Choose an eCommerce Platform
Trying to choose the best eCommerce platform can be tough. The types of ecommerce platform are endless. There are all-in-one providers that offer market-ready solutions. Some eCommerce providers can sell you complete solutions with a tiny bit of customization. And there are also fully customized solutions you can adjust according to your eCommerce platform development needs.
In this article, we'll go over what eCommerce platform is, how eCommerce platforms work, and we'll guide you through the essentials features the platform should have. Besides that, we'll list five popular eCommerce platforms on the market and add few extra tips regarding your choice.
But first…
What Is An eCommerce Platform?
The most accurate definition of the term 'eCommerce platform' will be a software application that allows online stores to manage their website, marketing, sales, and operations.
Why Use An eCommerce Platform?
Whether you're building a few pages + shopping cart kind of store or are planning to create the next Amazon, choosing the best eCommerce platform that will serve your needs is a key to success. An alternative to the popular eCommerce builders would be building a fully custom website which can be quite pricy.
What Are My Ecommerce Platform Options?
Open-Source
Open-source platforms offer you to modify all aspects of the code. Companies choose open-source eCommerce platforms when they have extensive IT resources and are capable to fully control their eCommerce environment.
Saas eCommerce platforms
SaaS eCommerce platforms are usually cheaper than open-source platforms. Known to simplify processes of online business operation, they effectively 'rent' you an eCommerce platform.
Headless commerce platforms
Headless commerce is a type of CaaS eCommerce. The main difference from SaaS is that the shopping cart is separated from the CMS and ran separately.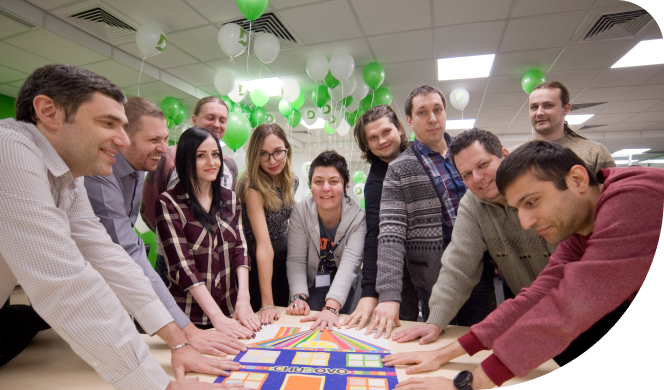 Looking for a new challenge?
Now, let's look at the criteria to understand which eCommerce platform is best for your store.
Features to Consider Before Starting An eCommerce Platform Development
Budget
The development cost can be anything in the range of $10 to $100.000 and more. eCommerce platforms offer plenty of tempting packages though you have to understand what's the best for you. The best eCommerce platform for small business will have what's best for small businesses. And, of course, if you are building a massive marketplace, you'll need a whole new set of functionality, and trying to save money and use all-in-one cost-savvy solutions can end up costing a lot more.
Before you make a decision, calculate the following:
Budget the design;
Programming cost;
Hosting price;
Maintenance fees
…And everything else you might want to include in your website.
Target Audience
For example, if you are planning to promote your store on social media, you have to choose a platform with extensive marketing features. Make a list of promotion channels you want to include and see which provider offers what you need.
Volume of products you are planning to sell
If you plan to have a large and complex catalog of items, you'll need a powerful platform. Otherwise, the system will be crashing and making it impossible for visitors to shop.
Growth opportunities
Assuming you have a growth plan, you'll need to have a space to scale up. Good analysis and marketing plan will help you understand the potential future traffic on the website, the number of pages (and therefore functionality) you are planning to add, and the marketing channels you expect to include. It's important to foresee it and save time and effort on developing a short-term solution.
Customer support
The best platform for eCommerce is also the kind of platform that allows you to provide high-quality customer service to your clients. Think of how you are planning to assists your customers and make sure the platform you are choosing has all the functionality you need.
Now, it continues to the eCommerce platform review. Let's see what the market has to offer.
The Best Ecommerce Platform Comparison
Of course, each eCommerce provider has its pros and cons.  It's important for a business to review available options and make choices based on its preferences.
Here are the most known eCommerce platform de jour:
Shopify
Even complete newbies in eCommerce heard of Shopify. Shopify is the answer to the question of what is the best eCommerce platform if you want an all-in-one solution. It is a Software-as-a-Service platform and it means that you'll have top-notch customer support every step of the way.
Shopify offers all levels of plans. Shopify Lite will suit those who want to integrate online store functionality into the existing website or blog. Basic Shopify allows you to create a simple yet fully functional online shop. And Shopify Plan will let you create a completely custom website with online store functionality. There is more, Advanced Shopify will include the possibility to generate custom reports and perform unlimited product uploads. And the very top Shopify Plus plan includes extensive marketing and design tools, 200 TB of storage (which is a lot!), full hosting, and no transaction fees.
Magento
Magento eCommerce platform is another big name in the industry. Magento eCommerce platform is available on two different platforms. The first platform is called Magento Open Source and it's completely free to use. Magento Commerce is a paid version that will also suit all kinds of eCommerce businesses.
Magento eCommerce platform often requires tech knowledge in some aspects, especially for SEO. So we'd recommend hiring a Magento developer if you decide to go with this platform.
Squarespace
Squarespace is an all-in-one SaaS platform. It's widely used to create various businesses and it has a very simple intuitive interface – you just create an account, pick a template, adjust it according to your needs, and suddenly you have a complete website. You can also use the Squarespace smartphone app and edit your website at any time from your phone.
Squarespace is probably the best eCommerce platform for small business thanks to its versatile functionality and intuitive interface.
NopCommerce
NopCommerce is a free and open-source .NET eCommerce platform. Due to ASP.NET technology this platform is highly scalable, robust, and ecommerce website secure. Although, as with any other .NET eCommerce platform, you'll need to be a .NET coder to use it.
It's known among developers due to its clean and modular architecture. The platform is very customizable and we recommend using it for sophisticated and complex online stores. NopCommerce also allows you to create your own themes and add-ons to use on your website. All websites and extensions built on NopCommerce are easy to maintain, adjust or upgrade.
BigCommerce
BigCommerce is a SaaS platform. It has a lot of important built-in features such as email reminders of an abandoned shopping cart or SEO tools. Labeled by many as the best eCommerce platform for SEO, BigCommerce offers to edit page titles and headers, and the platform has amazing analytics tools.
The platform comes in four different packages: Standard, Plus, Pro, and Enterprise. You can pick a version based on your technical requirements and budget. Also, BigCommerce promises its users a 20% faster server compared with other eCommerce providers. The platform requires a certain level of tech skills, yet you can create your own website without a particular in-depth software development knowledge.
We've decided to list these five eCommerce platforms to show you the variety available on the market. There is so much more than these five, so we often offer tech consultancy help to our clients to make a choice.
Though, let's try to orientate you a little bit more.
What is the best eCommerce platforms for small business?
Picking from the five platforms listed above, the best choice for small businesses would be going with Shopify Lite or Squarespace.
What is the best platform for eCommerce website for large businesses?
If you're a large business looking for an eCommerce platform, go with Shopify, Magento, BigCommerce, or NopCommerce. All of these platforms can offer you scalability.
Ultimately, all five eCommerce builders we reviewed will help you to build an online store. They use different technologies, offer somewhat different features, and require a broad level of software development knowledge. So before making a final decision, prepare your requirements and perform thorough research to make the right move.
And if you need any assistance with picking a platform, feel free to contact us at anytime.
Talk to us
Let's talk about your project!
We will contact you as soon as possible