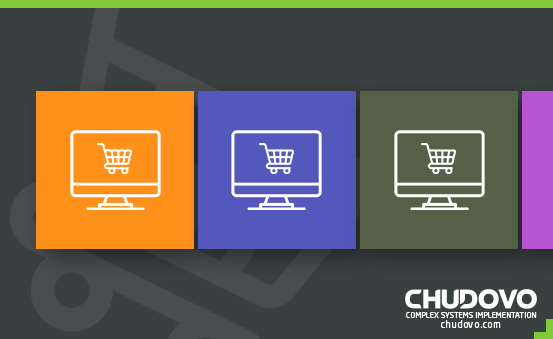 Shopping Cart Software Comparison. Best online shopping cart software of 2021
Table of contents
Online shopping is probably one of the fastest expanding businesses today. With the potential to reach millions of customers and crossing all territorial limitations, everything wants to take a share of the pie. And there is nothing wrong with that. But a lot depends on how you run your business, and if you have the proper setup, there is nothing that can cause troubles in your journey to and taking a dig at the king. A lot of prerequisites go into building an online store, and one of those aspects is shopping cart software. Using shopping cart software is in your favor when you are starting out. Even when you scale, the right software will offer seamless expansion without having a dedicated website or application.
So, what is a shopping cart software, what are the current trends, and which are the best online shopping cart software you use for your business? We will discuss these in the succeeding sections.
What is Shopping Cart Software?
The sizeable online shopping companies will go the whole nine yards to stay on top in terms of most customers, market share, and profit. But in a highly user-centric market, they can do only so much to stay relevant. And this gives the budding business an opportunity to make their space and rise to the occasion. For them, a shopping cart software is like Noah's ark that will take them across from the roaring oceans.
A shopping cart software works on the same concept as a physical shopping cart people use in a supermarket. They collect all the items in a wheeled basket, bring everything to the checkout counter, pay for the items, and take them home. An online shopping cart software makes it easy for the users to collect items and then pay with their card or wallet and get the products delivered to their homes. However, even in a mall, some carts have broken wheels, and using them becomes a nuisance. The same applies to shopping cart software. One with the issues (bad wheels) in terms of performance, speed, security, etc., degrades the user's experience, in turn, costing the business a customer and many bad reviews. Ergo, choosing the best shopping cart software is important for every online business.
What are the current Shopping Cart Software trends?
Shopping cart software must keep up with the market dynamics and the evolving customer preferences. Everything is about how you can improve your customer's experience and make their shopping exercise more streamlined than ever. To keep up with these dynamics, you need to stay updated with the current and future market trends.
Lower Price Always Wins: In a scenario, when the customers will not compare the product or may not require a physical inspection, they will always choose the product that has the lowest prices. So, if your products fall under this category, make sure to consider everything and set the lowest prices possible.
Use Analytics to Your Benefit: Data always tells a story that we need to hear with a close ear. With the best shopping cart software, you will get in-built intelligence tools that will help you understand the user's interactions with your platform. Understanding these aspects will help you find the gaps and fill them with the right solution.
Integrate with Social Media: Social media has the most significant power to influence to inspire your audience and help you project a better image. Hence, it is imperative to leverage the social media platforms, especially the ones that are used by your target audience. Most eCommerce shopping cart software will have integration options with social media to make things easier for you.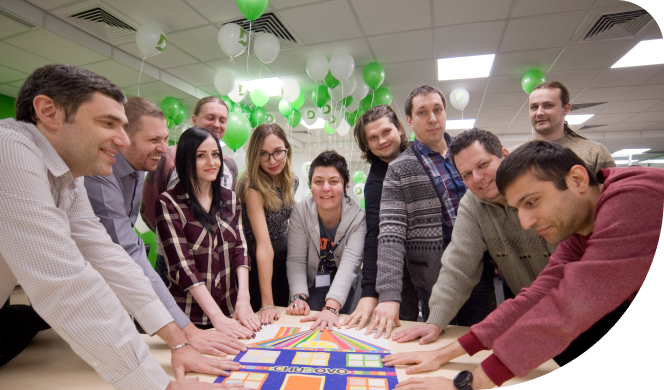 Looking for a new challenge?
Best Shopping Cart Software Solutions
Magento
Why Get It?
Why Avoid It?

Magento has its server for hosting your online store, ensuring seamless uptime.
It lets you build highly customized and design-friendly platforms.

You will need a team of developers to modify the source code according to your requirements.
Magento offers SEO-friendly and mobile-friendly shopping cart software that allows adding an unlimited number of products on the platform. Furthermore, with its HTTPS encryption, you can ensure a secure and safe shopping experience for your users. Over 250K companies, including Nike, Ford, and Cisco Systems, are using Magento to operate and manage their businesses with this eCommerce shopping cart software. In addition, Magento is open-source software, which means that if and when needed, you can hire Magento developers to customize your store as you grow and need better customization.
Magento is configured to be compatible with various payment options, which again makes it easier for your customers to have an easy checkout system.
BigCommerce
Why Get It?
Why Avoid It?

Offers extensible features by integrating with Salesforce, Zendesk, Facebook, MailChimp, etc.
Has an intuitive drag-and-drop page builder for your eCommerce store.
Multiple payment systems.

You will get limited customization features.
BigCommerce's customer support is famous for its ability to respond inconsistently.
With more than 60,000 businesses already delivering products to their customers, BigCommerce is a widely supported and popular online shopping cart software. Most of all, BigCommerce brings a lot of benefits for the marketers to sell products facilitated by intelligent eCommerce-friendly features. This includes features for marketing, converting the leads, building the store with drag-and-drop, managing the inventory, etc. Based on all these features, BigCommerce can be one of the best shopping cart software for every business vertical.
BigCommerce makes the home run with its SEO and optimization features, creating a smooth way for the businesses to rank organically and with online ads to drive traffic and get more leads.
Shopify
Why Get It?
Why Avoid It?

Offers multichannel sales features with ready-to-use integrations.
Allow your users to use more than 70 payment gateways.

To use some of the features required in an online business, you must include Shopify Add-Ons.
When you think of eCommerce, the name Shopify will naturally pop up in discussion, and that is all for good reasons. As an eCommerce shopping cart platform, Shopify hosts over 1 million online businesses on its platform. As it is cloud-based software, Shopify offers easy-to-scale and extend options to the users. It is an online shopping cart software for high-volume merchants. Shopify comes packing with several business-friendly features. These include social media integration, customer engagement, sales tracking, and brand awareness, etc.
Shopify has a high uptime figure of 99.7%, which means that your online store won't suffer from frequent downtimes. As a result, Shopify is a great solution for enterprise-grade businesses, and that is why companies like Tesla Motors are currently using this software to operate their online stores.
WooCommerce
Why Get It?
Why Avoid It?

WooCommerce is super easy to use and set up.
There are a plethora of free themes to choose from and personalize your store.

Not all plugins are free, some are paid, and they are pricey.
The next amazing online shopping cart software on the list is Woocommerce, and there are estimates that over 3 million online shopping websites are using WooCommerce. Let's know why.
First of all, WooCommerce comes with a colossal network of integrations to make your experience with creating an online business conveniently. Because it comes from the same house as WordPress, you can also integrate WooCommerce with your WordPress blog. With in-built functions to help you manage a wide gamut of business functions, WooCommerce redefines the online shopping experience. It offers SEO-friendly marketing channels, inventory management, and taxation options. The ability to let users rate and review products on your platform is provided by a handful of online shopping cart software, and WooCommerce is one of them. WooCommerce brings an easy-to-expand option to the table, and you can use its 400+ plugins to run your online store your way.
Spree Commerce
Why Get It?
Why Avoid It?

High-performance online shopping cart software with RESTful API integrations.
Supports more than 144 payment options.

Hiring a developer can be costly, increasing the business expenditure.
If you are looking to use an online shopping cart software that offers better customization with minimal coding, this is it. Spree does not have simple drag-and-drop options, but it does not even require hardcore coding skills. You can say that it strikes a balance between two extremes. However, the requirement is that you should know some coding in Ruby on Rails or hire a Ruby on Rails developer. Spree is one of the best shopping carts in terms of its minimal coding and maximum editing.
There are a lot of business-friendly options with this website shopping cart software. These include analytical reporting, order management, multiple payment options, promotional/discount features, and much more. Since it is editable software, you can also personalize the store in terms of functionalities, features, and interface. Despite the requirement to code your way into the interface editing and customizations, Spree eCommerce is easy to use. Lastly, there are 60 plus platform-specific integrations giving the platform extensibility and scalability.
EcWid
Why Get It?
Why Avoid It?

One of the most secure and performant shopping cart software.
Offers high conversion features to land more customers and manage everything from one interface.

The free version of the software has a limited number of product additions, only 10.
This is a name that you may not have heard, especially if you are new to the online business community. But to everyone's surprise, Ecwid has more than 1.5 million businesses on its platform, and it has presence in 175 countries. Because it has operations in almost the entire world, Ecwid also supports 50+ languages. Furthermore, every part of this online shopping cart is secure and validated with A PCI DSS Level 1 certificate. This certificate is considered as the Gold standard in the eCommerce world.
In addition to this, Ecwid gives you the options to integrate your marketing strategies with Google and Facebook and leverage the power of social media to grow. With a single dashboard at your perusal, you can manage every aspect of your business from a single interface.
X-Cart
Why Get It?
Why Avoid It?

The platform makes it easy for your customers to create and edit orders.
Allows you to set search filters so that the customers can find products easily.

Editing the code or modifying a function is not easy.
X-Cart is another one of the best shopping cart software for you if you want to work with a simple marketplace management tool. With the number of tools equipped on the platform, you will find yourself immersed in a pool of advanced functions. Working on the shoulders of a fully managed hosting service, the platform gives you complete control of how you want to run your online eCommerce business. In terms of security, it offers CSRF-attack protection and a two-factor authentication sequence to help your users build trust. Paying attention to the current trend of shopping from mobile, X-Cart gives you the option to build a native application and synchronize it with your website-based store.
For extended functionality, X-Cart lets you integrate the business platform with Salesforce, MailChimp, and Google Adwords. So, you can manage the customers, email marketing, and PPC marketing strategies from a single platform. Last but not least, it can integrate with over 400 payment options.
Conclusion
Running an online business in 2021 is easier said than done. Along with the competition, you have to face the changing business trends, evolving customer preferences, and advances in technology. When all these aspects are crucial to success, choosing a shopping cart software that can help you work on these aspects is essential. With this in mind, you will find some of the best online shopping cart software. These platforms are integrated with the relevant features you will need to build and grow your business. While choosing the online shopping cart software, ensure to look at the features it has to offer. Along with this, take a look at the pricing, tech support, and ability to modify the source code.
Considering all these aspects, we have found that Magento is your ideal choice. As the best shopping cart software, Magento gives you full access to the source code so that you create a fully customized online store. Plus, Magento is fast, secure, and allows seamless scalability.
If you are looking to build your online eCommerce store, let us know about your requirements, and we will get you sorted. As an experienced development agency in the industry, we provide effective development solutions at cost-effective prices. Looking forward to your response.
Talk to us
Let's talk about your project!
We will contact you as soon as possible