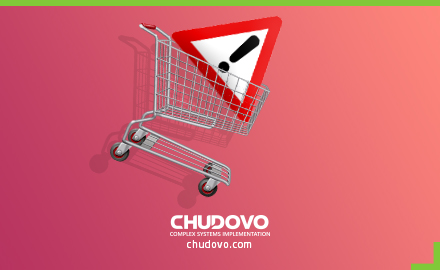 10 Common Ecommerce Mistakes. How to Avoid or Fix Them
Bill Gates, an American business tycoon, once said, "If your business is not on the internet, then your business will be out of the business." This holds utterly true in today's world as the eCommerce solutions have completely blazed the trail in the trading world and resulted in new opportunities for entrepreneurs. Surprisingly, there are around 20 million eCommerce businesses in the world and many more are jumping on the bandwagon to seek splendid success.
With the whooping spike in competition, it is now essential for every business owner to have a professional design for their eCommerce website. However, beginners often commit unintentional errors in context to ecommerce marketing that make it strenuous for them to provide a satisfying experience to customers, ultimately leading to low conversions and ROI. But as it is said that there is always room for improvement, one can work on their mistakes, while gaining experience. Thus to help you out, here is a list of the top 10 common eCommerce website mistakes and the ways to avoid or fix them.
Choosing The Wrong Platform
One of the usual mistakes that beginners are guilty of committing is choosing the wrong platform to execute the eCommerce business. Unfortunately, this has an adverse effect on the overall performance, and as a consequence, they end up facing reductions in web traffic, revenue, and conversion, and security.
The only way to avoid this mistake is to dive deeper into the myriads of eCommerce solutions available to build the website. Some of the popular are WooCommerce, Shopify, Zen Cart, osCommerce, OpenCart, and Magento eCommerce development. The fact that every eCommerce platform comprises unique features and technical configurations entails decision-makers to choose only the suitable one for explosive growth. Below are the factors that one should consider while opting for the best eCommerce platform –
Price Of The Platform
Not every entrepreneur is capable of investing a hefty amount in the beginning days of an ecommerce business for sale. This is why having a budget-friendly platform to initiate the eCommerce business is crucial. It is important to compare the price of the available platforms to find the one with a low flat rate. However, do not forget to have a squint at the features that are essential for eCommerce website development.
Technical Support
It is the viability of the technical support offered by eCommerce platforms that makes it easy for entrepreneurs to establish themselves in the field. Where some platforms offer support only during business hours, there are a few that present 24/7 technical support for seamless eCommerce solutions. Thus, depending upon the requirement and scale of the business, one can opt for a suitable platform after taking their level of technical support into account for desired custom ecommerce development.
For instance, in case a business is on a large scale and not bound to a time zone, Magento eCommerce development is the picture-perfect option as it provides 24/7 support to B2B and B2C customers.
Other Factors
Some of the other vital factors that eCommerce business owners ought to regard while choosing the right platform are integrations, mobile-friendliness, security, customer service, scalability of ecommerce website builder, and of course its features. Available themes and payment options, when blended well to the business help in the extensive flourishment.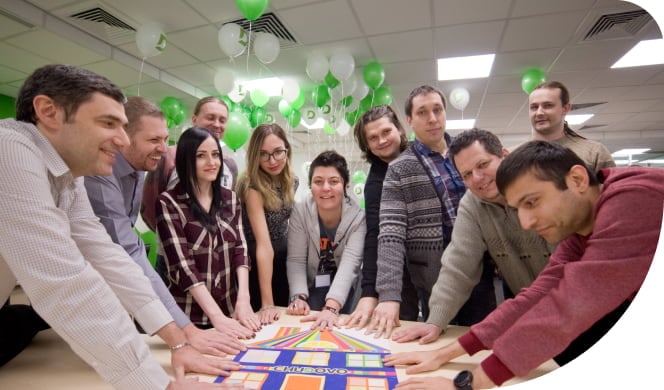 Looking for a new challenge?
Non-Responsive Web Design
Non-responsive eCommerce website design means that eCommerce websites cannot be navigated easily by the users. The most common scenario is when a website does not have a mobile-friendly website while heading towards custom ecommerce development. This leads to the loss of a large number of potential visitors and a bad user experience.
According to the study, it takes only 50 milliseconds to form an opinion on whether they like the eCommerce website or not. Therefore, to ensure that visitors stay on the website, it is crucial to implement a responsive eCommerce website design for a convenient experience. Some of the finest tips for this include adopting a fluid grid, allowing for touchscreen, pre-designing the theme or layout, flexible images, and applying media queries.
Choosing The Wrong eCommerce Shopping Cart
Another common problem that results in customers abandoning the website is having a dysfunctional shopping cart by ecommerce website builder. No matter how good the products are, customers do not like to move forward in case the site is glitchy. In most such situations, customers never return to the site, leading to loss of reputation.
This is why many top eCommerce sites concentrate on deploying suitable shopping carts for the ultimate customer experience. To be counted in the same list, it is suggested to make a list of your business needs, evaluate the pricing of the cart, test its ease of use, mull over security, and ensure better technical support by ecommerce website builders. All these factors when considered in choosing the best shopping cart helps one make headway.
Having No SEO Strategy
The best eCommerce platforms are always SEO friendly and also allows room for custom SEO implementation so that owners can set a cutting edge in the field. Nevertheless, lack of SEO knowledge and not keeping in line with the latest SEO algorithm while executing ecommerce marketing does not help the website to rank better on Search Engine. Not only this impacts the rankings but also reduces the rate of organic traffic and results in a higher bounce rate (percentage of visitors leaving the website rather than continuing to further pages).
Some of the most common causes of bad SEO that hinders the growth of the eCommerce business are lack of product description, absence of product reviews, duplicate content, keyword stuffing, lack of unique titles, and much more. To eliminate all these errors and to make best use of ecommerce software, it is first important to have a grasp of three main types of SEO. Below are the listed categories and strategies to drive maximum traffic and achieve a better ranking.
On-Page SEO
On-page SEO refers to the factors that one can control while optimizing the eCommerce website to improve search engine ranking. The incredible ways to make on-page SEO better than the rest are publishing high-quality content, optimizing page content, including internal and external links, optimizing page titles and descriptions, including multimedia elements, and URL optimization.
Off-Page SEO
Off-page SEO is when eCommerce companies take action beyond the execution of a website to have a positive impact on the ranking and traffic. Blogging and guest posting are top examples of off-page SEO. One can easily improve in this term by link building, making use of social media eCommerce marketing, blog commenting, forums commenting, unique content for guest posting, and incorporating images and videos.
Technical SEO
Technical SEO means optimizing a website in such a way that it becomes easy for crawlers to crawl and users to navigate it for a better experience. It plays a significant role in custom eCommerce development because it prompts search engines such as Google and Bing to rank the website higher. Some of the vital techniques that help to improve technical SEO of eCommerce companies are making websites mobile-friendly, creating and optimizing XML sitemap, ensuring faster-loading speed, performing a weekly SEO audit, installing SSL certificate, and others.
Therefore, based on the loopholes in particular types of SEO, businesses can take appropriate steps to be in the right direction. Seeking the service of experienced digital marketing consultants is also a better idea as they help in better eCommerce website development with their utter proficiency and expertise.
Not Making Sure Your Site Is Secure
Security is the foundation to establish a successful eCommerce business for sale. After all, it is the reliable and safer interaction and transaction between customers and retailers that heads towards brand awareness. However, most businesses lose their edge when they fail to maintain acceptable security standards in context to websites. This is the main reason Magento eCommerce development did not manage to achieve the top position in the list of top eCommerce website builders even after having phenomenal in-built features.
Talking about the solution, one can avoid the challenge of website security by being strategic and smart from the beginning. To secure the eCommerce platform from cyber attacks and to ensure the safest customer experience, it is recommended to choose a secure web host and get an SSL certificate. In addition, it is also good to perform SQL checks, updating the website from time to time, hiring experts for data processing, and using the eCommerce website application firewall.
Slow Loading Speed
According to a Google page load time study, even a 1% to 3% delay in loading the site leads to an increase in bounce rate up to 32%. Indeed, it is true as all the endeavors towards eCommerce website development go in vain if the loading speed of the site or page is slow. The undesirable effects of the slow loading speed of the website include a drop in traffic, an increase in bounce rate, a negative impact on SEO performance, and loss of money.
To improve page loading speed while working on custom ecommerce development, it is first important to access via reliable metrics such as Pingdom, YSlow, Performance Budget Calculator, and Google Pagespeed Insights. Based on the results, one can make their website run optimally by using Content Delivery Network (CDN), moving the website to a better host, lessening the number of plugins, optimizing the size of the images, and using website caching. Also, minimizing JavaScript and CSS files using tools like Script Minifier and Grunt also helps the ecommerce business for sale to provide faster experience.
Not Doing Any A/B Testing
A/B testing is the method to compare the distinguished segments of website visitors and evaluate which drives maximum conversion. In other words, it is a tool offered by ecommerce website builder to determine customer preferences or dive deep into their interest to prepare strategies for future betterment.
Not performing A/B Testing either due to lack of knowledge or choosing inappropriate eCommerce software results in loss of potential conversions, ineffective ad spends, risk of redesigning, and much more. Basically, the lack of A/B testing by website owners causes obstacles in accomplishing the goal of complying with eCommerce trends.
Unraveling the secret, A/B testing is a new buzzword in the arena of custom ecommerce development as no strategic business executor likes to make decisions without evidence. Hence, it is not just about performing the testing but getting it done in the right way. A few of the suggested tips for this comprise testing the right items, focusing on sample size, ensuring the reliability of data, getting the hypothesis right, scheduling tests precisely, and not making mid-test changes.
Not Having A Mobile Or Mobile Optimized Version Of Your eCommerce Site
Another common yet dreadful mistake that one commits against the latest ecommerce trends is not having a mobile-friendly ecommerce website design or mobile-optimized version of the website. According to Google Reports, 57% of customers do not recommend the website with a bad mobile experience. Astonishingly, it also impacts the SEO performance negatively, thus leading to a reduction in organic traffic and search engine ranking.
As a matter of fact, it is quite indispensable to have a mobile-friendly design for better eCommerce marketing, no matter whether one is starting the business from scratch or is already in the run. Further, businesses can also improve the mobile-optimized by avoiding too many pop-ups, utilizing white space effectively, optimizing content, boosting loading speed, implementing AMP (Accelerated Mobile Pages), providing voice search, avoiding Flash and Java, and optimizing keywords in the content. Magento ecommerce development is the seamless example of a platform providing mobile-friendly eCommerce website design.
Complicated Checkout
Beginners often forget to work on the complicated checkout process in ecommerce software, as a result of which many online shoppers abandon the cart. This clearly means that one loses the chance of earning a loyal customer even after making extensive efforts in custom eCommerce development.
To avoid such smaller yet impactful mistakes, one should remove the unnecessary or irrelevant fields and incorporate a clear call to action in their ecommerce website design. Also, one is supposed to display real images and thorough descriptions of the product. Providing offers, discounts, and options for social login also helps to gain the tag of one of top ecommerce sites.
Excessive Use Of Pop-Ups
Pop-ups are the form of advertisement and part of ecommerce trends that suddenly appears on the browser window of the website that visitors visited. Even though the main intention behind creating pop-ups for websites is to convert visitors into customers, still the excessive use of it can be annoying for them. Sad to say, this can result in a higher bounce rate and loss of brand reputation.
This is why the top eCommerce solution providers suggest making such pop-ups that are easy to quit and showing one visitors are ready to see it. Besides, one can make the best use of it by providing the link to download eBooks and exclusive content.
The Takeaway
The availability of ample eCommerce software and tools has made it easy for beginners to step into the world of innovation. However, depending upon the preciseness of strategies and actions, one can make it or break in the field.
Nevertheless, since everyone likes to be on the crest of the wave, while complying with latest ecommerce trends the better would be to explore all the avenues on every stage to minimize the scope of mistakes. In case of unintentional errors, one can take into account the aforesaid tips to get back on the right track.
In case you are still in a dilemma and yearning to hit the jackpot, contact us today! By helping you provide the right and end-to-end solutions, we can turn your goals into reality!
Talk to us
Let's talk about your project!
We will contact you as soon as possible