WordPress vs Magento: Which One is Better in 2021?
Nowadays e-commerce website development is at its peak. There are several e-commerce web development platforms, but among all Magento has its own brand.
Let's have a look on general overview of WordPress and Magento and decide which is better Magento or WordPress.
What is WordPress?
WordPress is an open source content management system, developed in PHP. It was initially released on 23 May, 2003 by the WordPress developers. It also supports MySQL and MariaDB as database and operates on Linux and Windows.
It is the best option if you want to build blogging website and market your content.
It is free and requires less technical skills.
What is Magento?
Magento is one of the most used enterprise e-commerce platform for e-commerce website development. It is an open source CMS developed in PHP. Moreover, it also supports other latest PHP frameworks such as Laminas and Symfony.
As it supports latest PHP frameworks, so we can build complex websites that have innovative features.
It is far more technical than WordPress.
Below we will discuss the difference between WordPress and Magento and check which wilis going to fir your business better in the nearest future.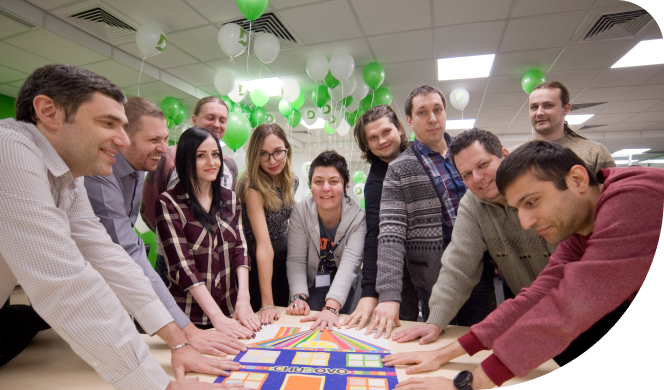 Looking for a new challenge?
E-commerce support
Magento is purely built for e-commerce website and applications development, and online stores as it supports latest PHP frameworks which perform innovative functionalities. If someone wants to build an online store he should definitely choose Magento developer instead of WordPress developer. Moreover, Magento has some built-in ecommerce functionalities which makes it unique and better than WordPress. Some features are as follows:
Minimum advertised price
Free shipping options
Prevent fake logins through CAPTCHA
Catalog management
One page checkout
Product listing format (grid or list format)
Order tracking form account
Whereas, WordPress is specialized for blogging websites and for content marketing sites. It is not recommended if you want to sell or buy products or services and to perform online payments.
Website hosting
In Magento, users can host their site either on their servers that is called self-hosting or they can host their websites on cloud known as cloud hosting. Magento Enterprise version allows cloud hosting and Community Edition allows self-hosting.
In WordPress, you can host your websites on dedicated WordPress servers.
Software development
There is a huge development difference between WordPress and Magento. As you can see Magento is more advanced than WordPress as it has complex development features. Modern designs and templates of themes are available on Magento but they are more complex and hard to code.
On the other hand, in WordPress you can customize the themes and templates through drag and drop only. There is no specific programming syntax like HTML or CSS required to transform the look and feel of the e-commerce website in WordPress.
Usability
Ecommerce development platform like Magento is comparatively difficult to use for newbies compared to WordPress users because it has professional usability and user interface. It is used by medium and large scale business owners to build their websites.  Unlike Magento, WordPress is very easy to use for beginners and newcomers to programming and development. Moreover, it is simple to download and run on your personal computer.
Content management system and marketing platform
Using Magento you can not build good blogging websites as you can build it with WordPress. You have to use special customized Magento exptensions for developing content management sites.
On the other hand, WordPress was initially specifically built for blogging and content management sites. It is known as particularly content management system as it is equipped with good features that can handle blogs and content on large scale.
So, if you want to publish content and articles on your website you should go for WordPress and if your aim is to sell products and services online than you should definitely ask your magento website development experts
Security
Magento and WordPress both are highly secure platforms to use. In Magento, users also enter their credit card information to perform online payments, so we can say that Magento is proofed secure platform for e-commerce development and for online payments.
Security is one more motivation to pick a hosting service, as you can have total adaptability and opportunity without stressing over misconfigured server security defects. It is suggested that you wisely choose your hosting at the time of selection as your security mainly depends upon the servers that are providing you their hosting services.
So, what is going to be more popular in 2021 – undoubtedly, it is Magento software. Judging from the recent situation in the world – corona pandemic – more and more businesses move to online, and create online shops instead of real ones. Magento is therefore the best solution, taking into account all above listed advantages. 2021 promises to be a year of online shopping, According to Ecommerce Guide, by the year 2023, it's predicted that ecommerce purchases will rise from 14.1% to 22%. Hence, we highly recommend you to start right now and move your business to online.
Magento Software Development at Chudovo
No matter there are some pros and cons of Magento and WordPress both but they both are best for their specific functionalities. Like if you want to build blogging website you should definitely go for WordPress. On the other hand, if you want to build an online store for ecommerce functionality you should opt Magento for its advanced ecommerce features. From us you can hire software development team for WordPress as well as for Magento. Both of our experts are domain specific and have hands on experience in their respective platform.
Our aim is to deliver quality service to our valuable customers. We priority our customer's interest over our own will. We have industry specific experts and technology. We always keep ourselves up-to-date and follow industrialized standards to build ecommerce websites. In this modern era, people hardly move out to buy products and household essentials. According to the experts, Magento is going to lead the ecommerce industry in the coming year due to its advanced features. Chudovo, being one of the leading Magento e-commerce website development company, knows how to create attractive and creative Magento e-commerce websites that engage the users and help you grow more revenue.
Hire us to develop a stunning website using Magento!
Talk to us
Let's talk about your project!
We will contact you as soon as possible